ecocoat wood is a REACH compliant 100% breathable, water based, zero VOC ceramic coating. It creates an invisible layer based on nanotechnology which absorbs into and coats each individual fibre of the wood or wpc to repels undesirable liquid, dirt and UV-radiation. This is an amazing alternative to the traditional oil or lacquer that doesn't alter the breathability, flexibility, appearance or odour of the coated surface.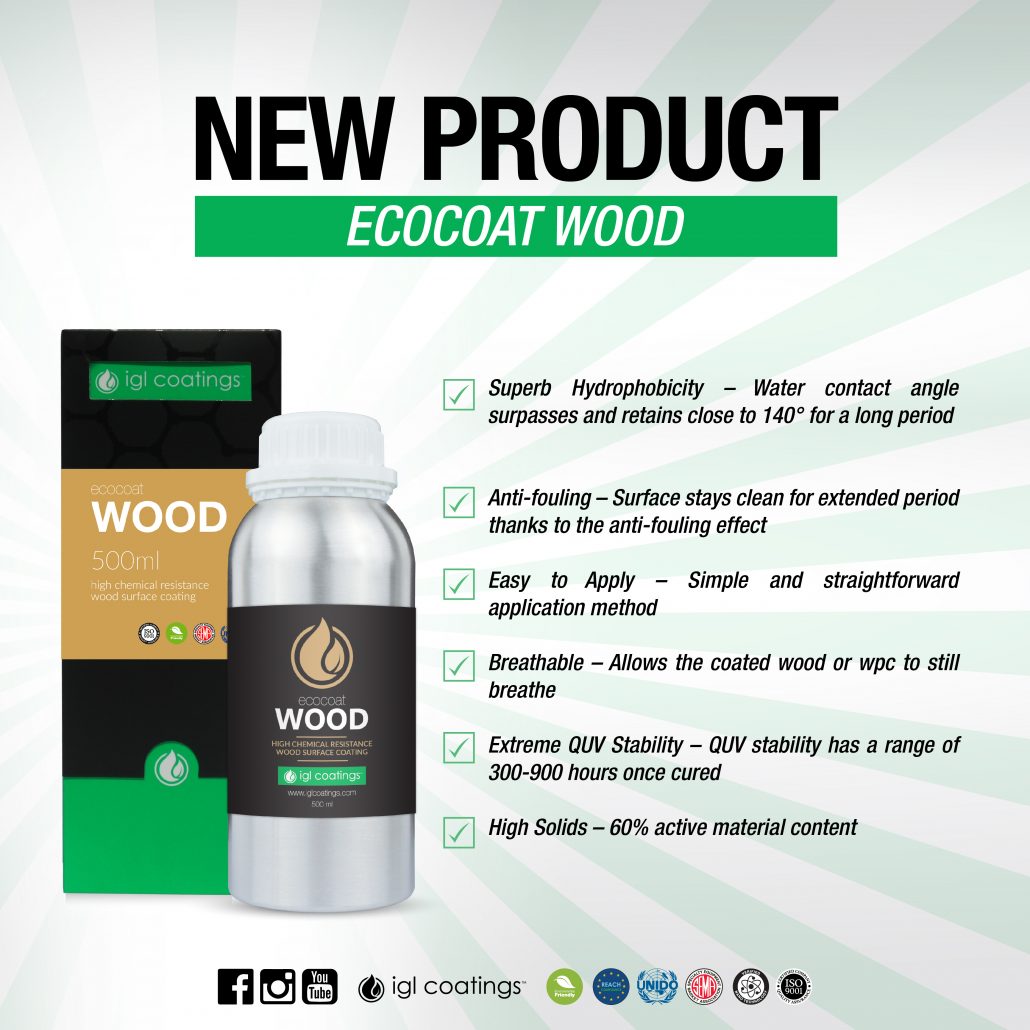 How does ecocoat wood work?
ecocoat wood impregnates the wood fibers to provide unique advantages such as lasting protection against moisture penetration, adhesion of dirt, environmental influences, fouling and growth of microorganisms due to the reduction of surface moisture.
What can ecocoat wood be applied on?
It is specially developed to work on untreated and impregnated lumbers and timber or weathered surfaces which was originally scuffed, waxed and varnished. ecocoat wood has been tested and used extensively in the marine sector, particularly protecting the wood features of yachts & ships. It also protects sun decks, patio & outdoor furniture against moisture and UV fading.  When used indoors, the wooden structures are protected against swelling from humidity.
What are the features and benefits of ecocoat wood?
The easy to apply formula of ecocoat wood stays active for up to 2 years (external exposure) and 10 years (internal exposure). It allows the wood to breathe freely and water vapour to pass, maintaining the texture, feel and smell of the original wood, without any visible surface coating. The ecocoat wood's formula creates a barrier against liquids, creating a hydrophobic surface on the surface of the wood.
How much ecocoat wood is needed?
ecocoat wood is not affected by the swelling and shrinkage of the wood. It can be applied by spraying, painting, rolling or dipping. and the average consumption is approximately 20m2 for every 2 litres of ecocoat wood.
How to use ecocoat wood?
Using ecocoat wood is simple. Simply ensure that the surface that ecocoat wood is intended to be used on is clean from oils and contaminants. Remove any excess dust or fibers that may still be attached to the surface. ecocoat wood can be applied without any dilution directly only to the surface by spraying, dipping or painting. The method of application relies on the size and purpose of the wood.  Depending on the type and porosity of the timber, consumption is approximately 70-150ml/m2.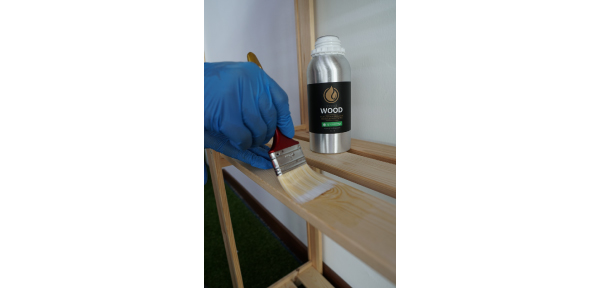 It is recommended that the working temperature of the wood is approximately between 5-50C with humidity levels of under 18%. If the surface is more porous, additional layers may be required. For complete waterproofing, we recommend dipping it to ensure every fiber is encapsulated completely. Allow to dry at room temperature or force dry with a drying aid after 20 minutes. Once applied, ecocoat wood stays active for up to 2-10 years, depending on the usage and conditions.
To know more about ecocoat wood, reach out to your country distributors or representatives to know more about the usage. Inquiries about the latest products can also be directed to IGL Coatings Facebook & Instagram pages as well as [email protected].