The Singapore Yacht Show 2018 took place from April 12th to 15th in the wonderful venue of Sentosa Cove.
SINGAPORE YACHT FAIR:
It was more than just a boat show, it was a lifestyle celebration. SYS2018 is now one of the most important yacht exhibition in Asia with more than 100 exhibitors and 15 000 visitors from all around the world.
The exhibition also hosted many events such as yoga lessons and wine tasting. The Asia Pacific Super Yacht Association's organised a networking lunch to which we were kindly invited and that gave us insights that will be crucial for our understanding of the market.
Esteemed exhibitors brought their masterpieces for display in Singapore. History will remember the Vega, a 126 years old vessel from Norway, and Amels' 55-meter long super yacht: La Familia.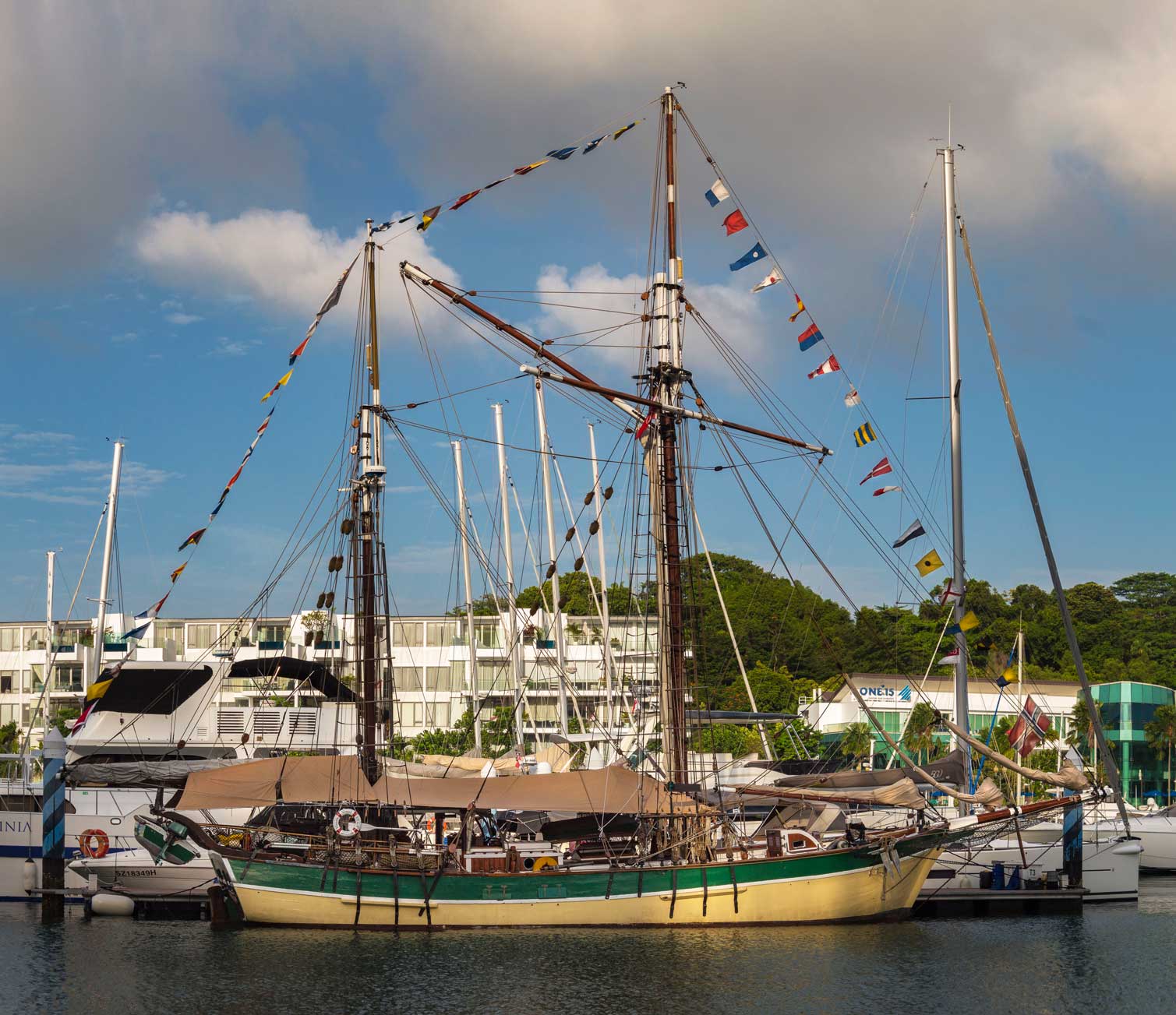 THE MISSION:
Our mission was simple: show the world how good ecocoat marine is. We sent our best team on this job, making name cards rain and pitching everyone in sight. SYS2018 will definitely remember IGL Coatings team!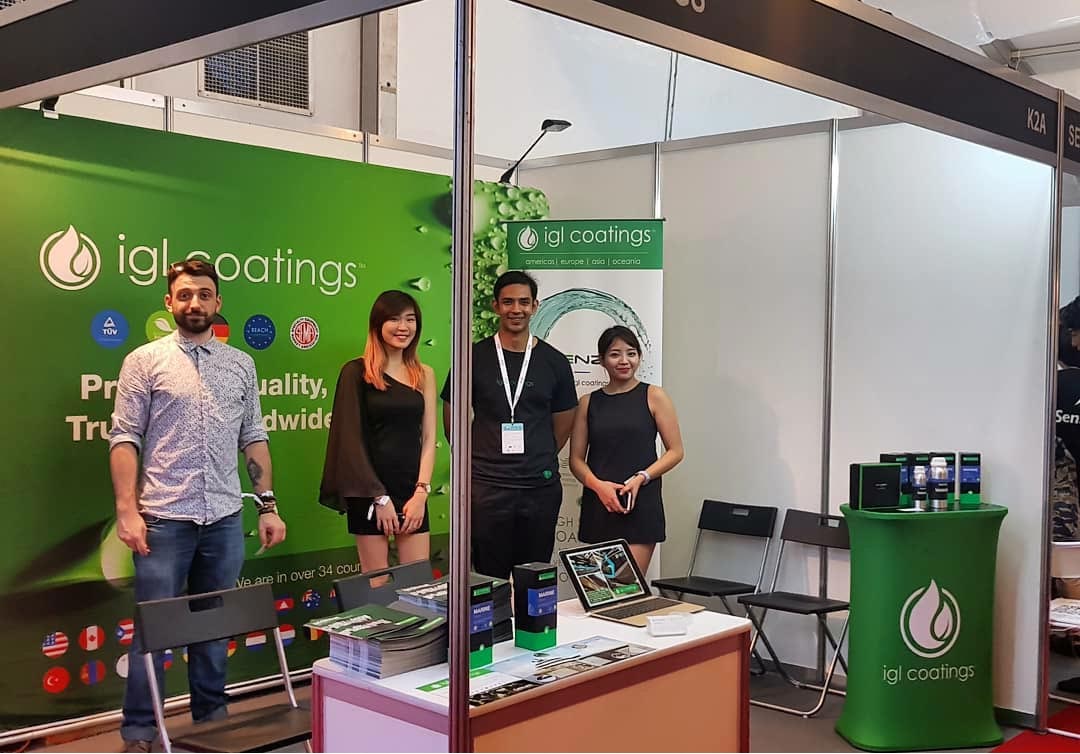 ECOCOAT MARINE:
Like the rest of our products, ecocoat marine is a ceramic coating that provides a layer of protection. Hence, it does not only protect the boat from UV rays, scratches and barnacles, the hydrophobicity also makes cleaning easier. Also, it comes in 200ml and 500ml bottles and you can cover up to 500 square feet of surface depending on what method of application you choose. And last but by no mean least, it is eco friendly and user friendly. As a result, it lower maintenance time and protects your boat for a long period.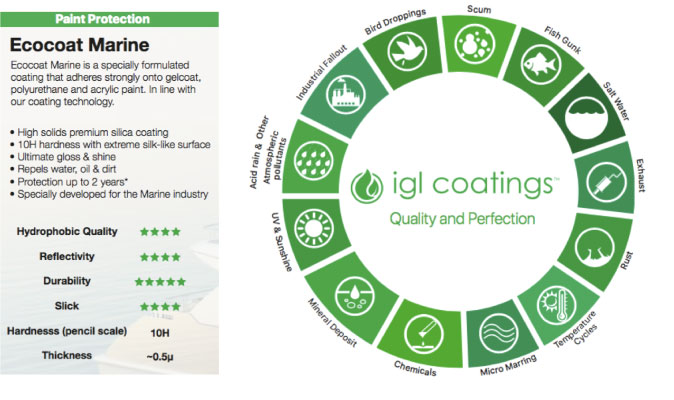 To sum it up, we can say that ecocoat marine is a REACH compliant anti-fouling coating developed specifically for high UV, salt and water immersion resistance. It adheres and crosslinks strongly onto gelcoat, polyurethane, acrylic paint and other anti-fouling paint. It can be applied on the area above or below the water line. it is most effective when used on vessels and aquatic structures such as piers.
WHAT IS NEXT?
Want to know where we went off to next right after SYS2018? Click here to see where else we went!
If you don't want to miss out on IGL Coatings journey throughout 2018, just like our Facebook page and our Instagram or Linkedin page get instant updates anytime, anywhere.