Press Release
Press Release: IGL Coatings Endorsed by Malaysian Government's National Mark
3 December 2019
Article updated on February 4th, 2020 to reflect current information

Contact: Fiona Chin
Mobile Phone: +6010 792 9888
Email: media@iglcoatings.com
Date: December 3rd, 2019
Aiming to reach across the continent of Asia, IGL Coatings started right at home by getting certified with the National Mark of Malaysian Brand. October 2019 marks the approval and endorsement of quality by Malaysian government for the eco-friendly brand.
https://www.facebook.com/photo.php?fbid=10162357720090580&set=a.10150882662615580&type=3&theater
Acquiring the National Mark of Malaysian Brand requires SMEs to go through a strict 7-step process. In order for IGL Coatings to carry the esteemed mark and be identified globally as a brand with highest standards in Quality, Excellence & Distinction, the green brand has been assessed against the best industry standards, including in the following areas;
Management Commitment and Capabilities
The company's financial capabilities
Brand Management & Marketing
Operations Management
Quality & Standards of Products / Services
Management Best Practices
Social Responsibility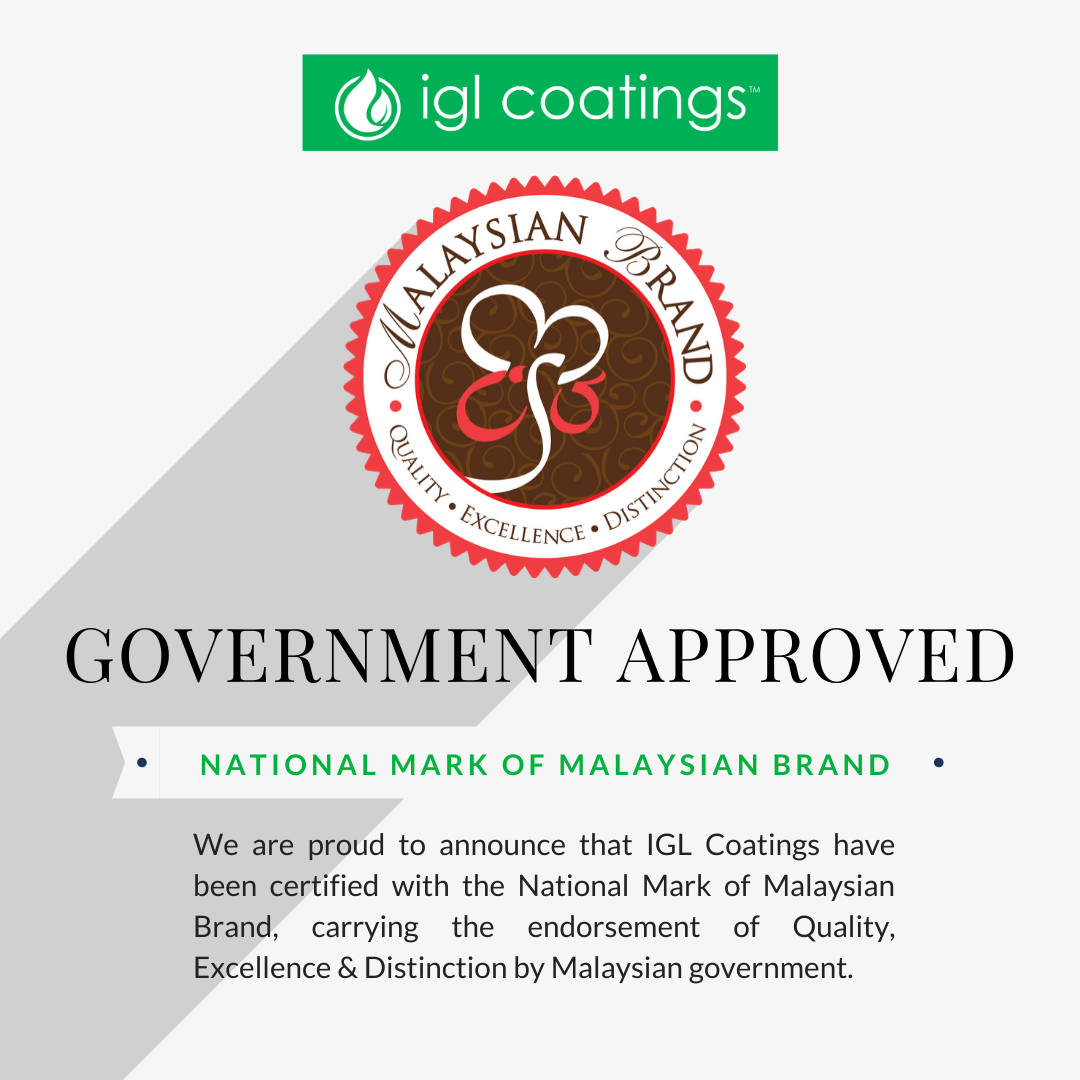 As proof of completing the certification programme, IGL Coatings are now allowed to represent the National Mark of Malaysian Brand across their products and marketing communications. This allows the company to carry the endorsement of quality from the Malaysian Government, through SME Corporation Malaysia and its partners behind the certification programme.
Featured on NMMB Website
IGL Coatings has also been featured on the National Mark of Malaysian Brand website.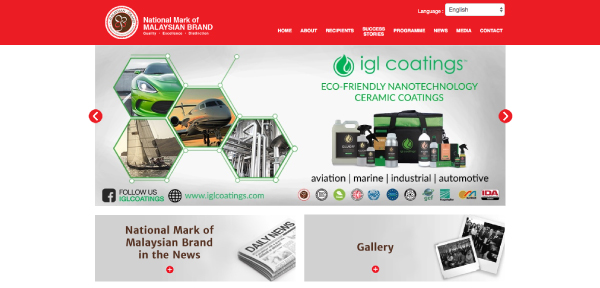 About IGL Coatings
Founded in 2015, IGL Coatings became Malaysia's first Nanoverify Tech-Firm developing low to zero VOC high solid coatings which have expanded to over 40 countries in the industries of automotive, marine, aviation and industrial. Other product ranges manufactured by the company includes ceramic coatings, cleaning and maintenance products for various interior and exterior surfaces such as paint, glass, metals, plastics, and fabrics.
About National Mark of MALAYSIAN BRAND
SME Corporation Malaysia, in collaboration with SIRIM QAS International Sdn. Bhd. has developed the National Mark of MALAYSIAN BRAND certification programme that promotes the development of Malaysian brands to meet global quality standards. The certification programme is an effort to assist Malaysian brand owners to increase their market reach and compete on a global platform. Through this effort, the Malaysian Government hopes to provide Malaysian Brands with some assistance to grow, penetrate international markets and become competitive on a global platform.