Contact: Fiona Chin
Mobile Phone: +6010 792 9888
Email: [email protected]
Date: May 14th, 2019
IGL Coatings successfully wrapped up an awesome weekend at Singapore Yacht Show (SYS) 2019 last April. Held at the esteemed ONE°15 Marina Sentosa Cove Singapore, this is SYS' 9th year hosting the luxurious yachting show since inauguration and IGL Coatings have joined them for 2 consecutive years now.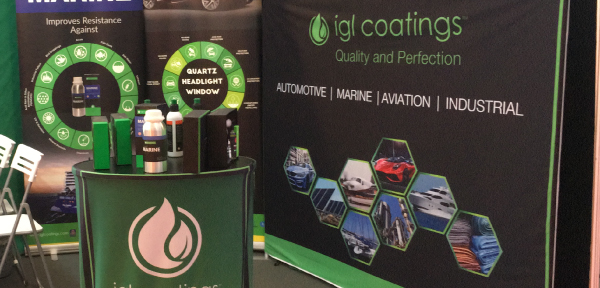 SYS boasts an attendance of more than 16,000 visitors from as far as Japan, China and Australia this year, making it the perfect opportunity for IGL Coatings to further introduce the benefits of ecocoat marine to high profile clienteles. This year's SYS experience is further enhanced by IGL Coatings accredited detailer in Singapore, The Detail Studio. The Detail Studio joined forces with ST&T Services to protect the gorgeous 59-metre M/Y Seawolf in ecocoat marine before the vessel heads off to Antarctica.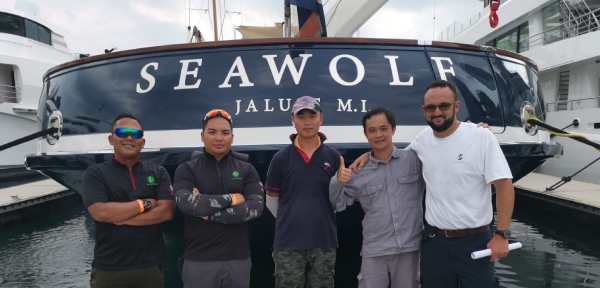 ecocoat marine is an anti-fouling ceramic coating developed specifically for high UV, salt and water immersion resistance. To protect M/Y Seawolf from the harsh weathers of the Antarctica and to prevent microorganisms from attaching onto the hull throughout the voyage, ecocoat marine was applied meticulously all over the vessel by professional and certified applicators. Free from banned hazardous materials such as zinc and plumbum, ecocoat marine is safer to marine life and the environment. Hence, ecocoat marine is quickly becoming the preferred choice in marine protection as more countries enforce the ban against the use of copper in anti-fouling paints.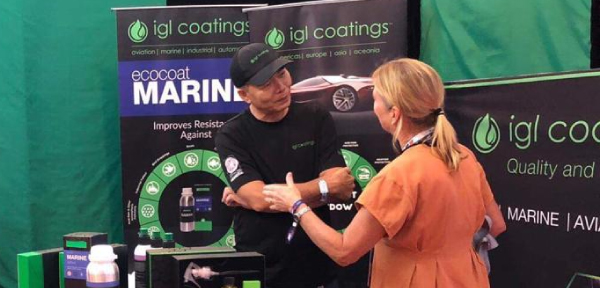 Founded in 2015, IGL Coatings became Malaysia's first Nanoverify Tech-Firm developing low and zero VOC high solid coatings which have expanded to over 40 countries in the industries of automotive, marine, aviation and industrial. Other product ranges manufactured by the company includes ceramic coatings, cleaning and maintenance products for various interior and exterior surfaces such as paint, glass, metals, plastics, and fabrics.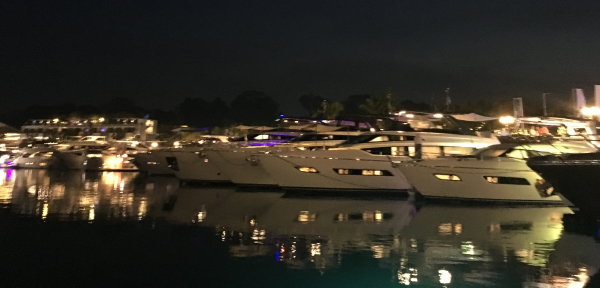 Epitomising the luxury lifestyle, the Singapore Yacht Show brings together the biggest number of world-class yachts to one location in Asia and consistently showcases more regional premieres than any other event in the region. With a distinct focus on bringing the latest and best to this dynamic and ever-changing industry, the Singapore Yacht Show continues to position itself as the must-attend event of the year in Asia.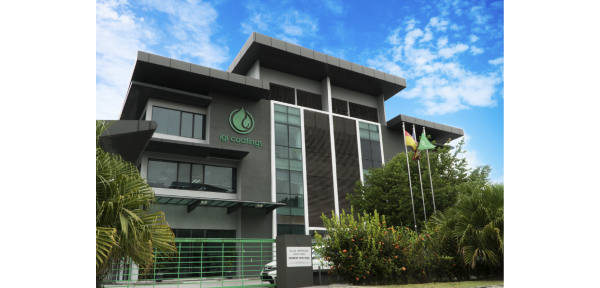 IGL Coatings is looking to forge strategic partnerships and innovative collaborations to expand the use of surface coatings into new and exciting industries. Please contact [email protected] for further details and collaborations ideas.