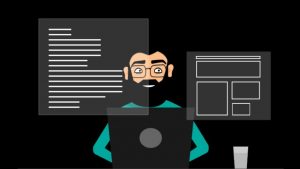 Senior Pyhton/Django Developer 
We are looking for a Python developer who will be responsible for writing and testing code, debugging, and integrating applications with existing platforms to propel IGL Coatings efficiency and efficacy. API driven applications are changing the way that we do operations, and you will design, build, test, and deploy services and APIs that will be integral to the operations toolkit.

Minimum Qualifications:
Experience building end-to-end web applications using JS, Python or Java.
Experience building on cloud platforms such as Google App Engine (GAE), Linode, AWS, etc.
Experience on MySQL/DataStore would be a plus
Preferred Qualifications:
Experience in database design and SQL, data analysis & modeling.
Experience with modern client-side / API technologies such as AngularJS, AJAX, cookies, REST, JSON / XML.
Experience in developing web application based on django framework and third parties APIs
Familiarity with Google Enterprise, AWS business and products.
Responsibilities:
Design & develop rapid prototypes of the web-based, mobile-friendly and / or back-end applications to enhance the cross functional business processes & customer experience
Maintaining and improve existing system
Collaborate with UI/UX team to enhance infrastructure and process
Manage the graduation of the prototypes to production, ensuring scalable and reliable operation
Actively interact with end users to gather immediate feedback and convert into rapid iterations of the tools / systems
Location: Selangor, Malaysia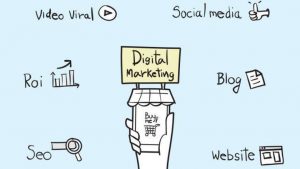 Senior Digital Marketing
We are looking for a Digital Marketing executive to join our growing team. You will need to understand terms like funnels, paid ads, landing pages, call to action etc.

Minimum Qualifications:
Knowledge in digital marketing funnels and setup
Keen interest in digital marketing and extreme keen interest and willingness to learn
Amazing communication skills
Responsibilities:
Oversees all company social media managements including Facebook, WhatsApp, Instagram, Google, LinkedIn, Twitter, etc including developing engaging and creative content to promote brand-focused messages

Oversees multiple digital marketing projects

Plan and execute all Web / Mobile, SEO / SEM, PPC, Affiliate Marketing, SMM and digital advertising campaigns

Analyse social media campaigns performances and report performance of all digital marketing campaigns i.e. reach, interactions, ROI

Directing and managing content creation, traffic generation and conversion on landing pages.

Identify trends and insights, and optimize spend and performance based on insights

Evaluate emerging technologies and provide thought leadership and perspective for adoption where appropriate

To ensure potential leads enquiries are attended to in accurate and timely manner including emails, social media, phones, WhatsApp, etc

To assist in planning and executing marketing campaigns including promotions and new services

To run external sales events with strategic partners to promote IGL Coatings

To assist the management on measurement of marketing and customer related metrics such as sales and patients trend analysis, spending patterns, etc

Content generation for blog and social media
Location: Selangor, Malaysia