COVID-19 has created new norms for businesses worldwide. Disinfecting and sanitizing have become essential practices in the workplace and with countries relaxing lockdown rules, businesses need to be prepared. Here are some steps you can take to sanitize and disinfect effectively!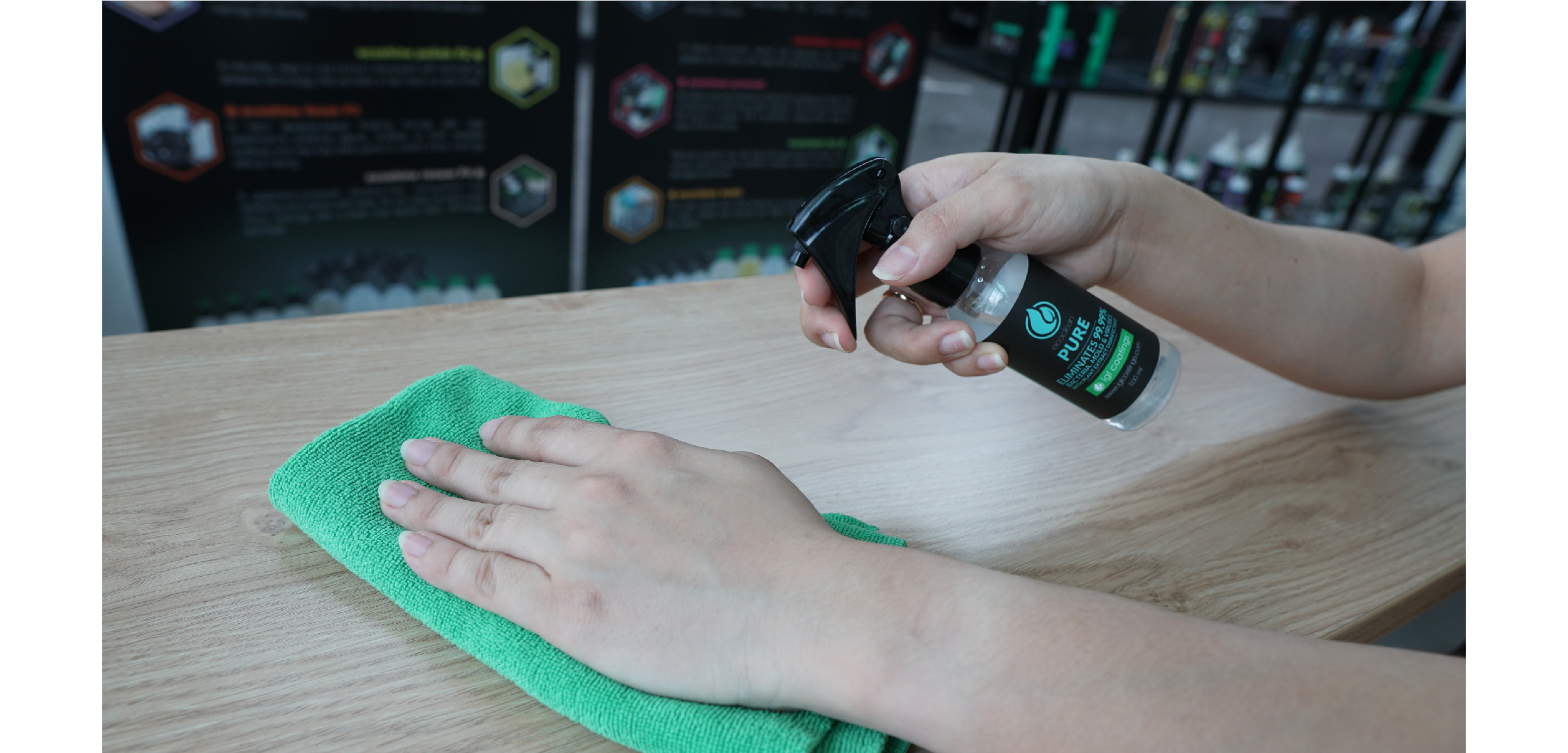 Step 1: Identify Germ Hotspots
The coronavirus is 1/900th the size of a human hair. It's invisible to the naked eye and you'll never know if Sneezy Sally stopped by the workplace. Furthermore, the Coronavirus can last up to 72 hours on some surfaces! These hotspots need to be sanitized immediately and alcohol-based disinfectants of at least 60% alcohol content must be used, as recommended by the Centre for Disease Control (CDC).
Here are some not so fun facts about the top 4 germiest items commonly found at home or the workplace:
Desk & chair – 400x more germs than a toilet seat
Keyboard & mouse – 20,000x more germs than a toilet seat
Pantry items (especially sponges) – 75% of dish sponges and rags had tested positive for Salmonella, E. coli, and fecal matter!
Mobile phone – 8,000x more germs than a toilet seat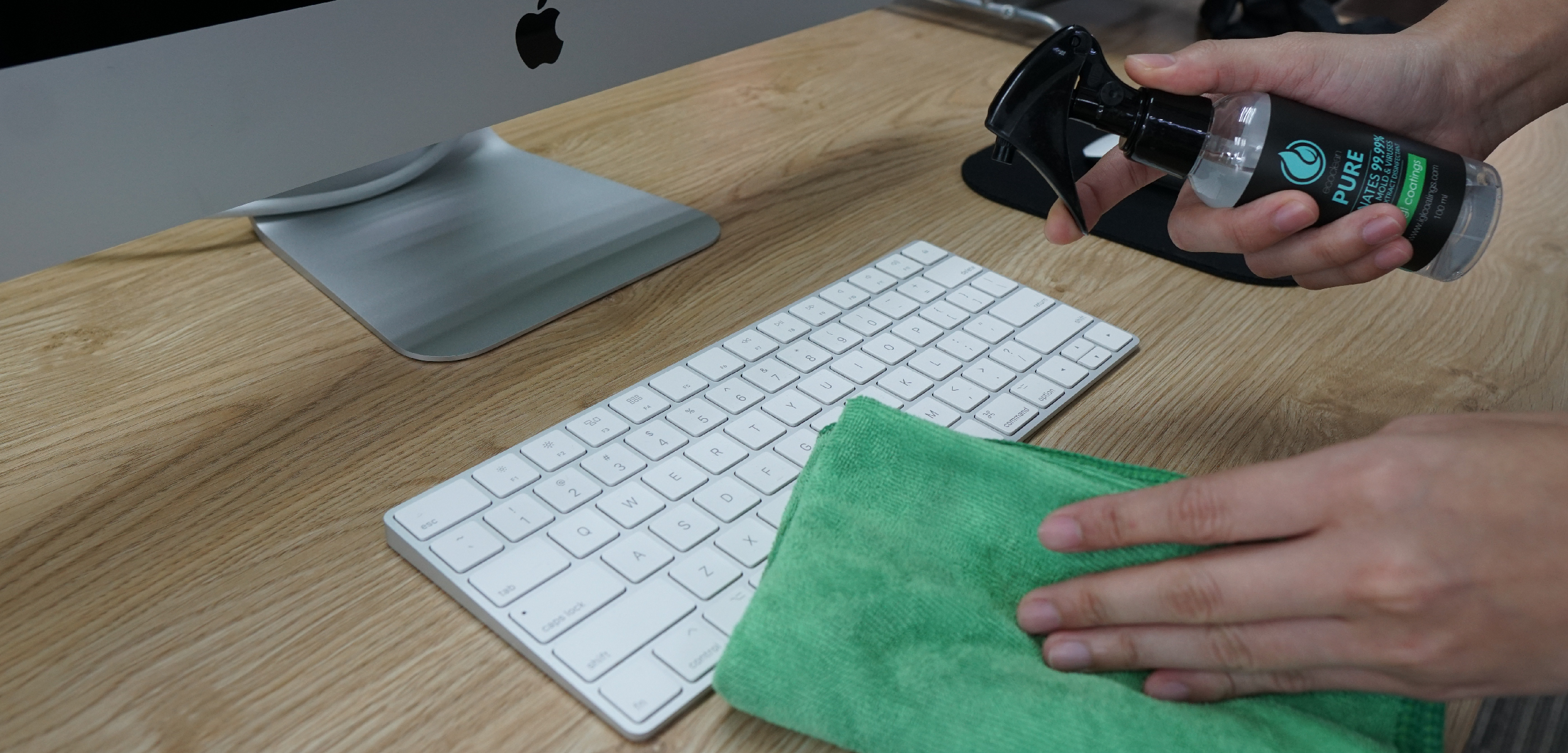 Step 2: Disinfect Workspaces Completely
Depending on what country you're in, businesses may be required to disinfect the workplace regularly by law. There are many ways to do this and one of the methods recommended by the WHO is to wipe down all surfaces with alcohol-based sanitizers of at least 60% alcohol content. Make sure your workspaces are disinfected completely!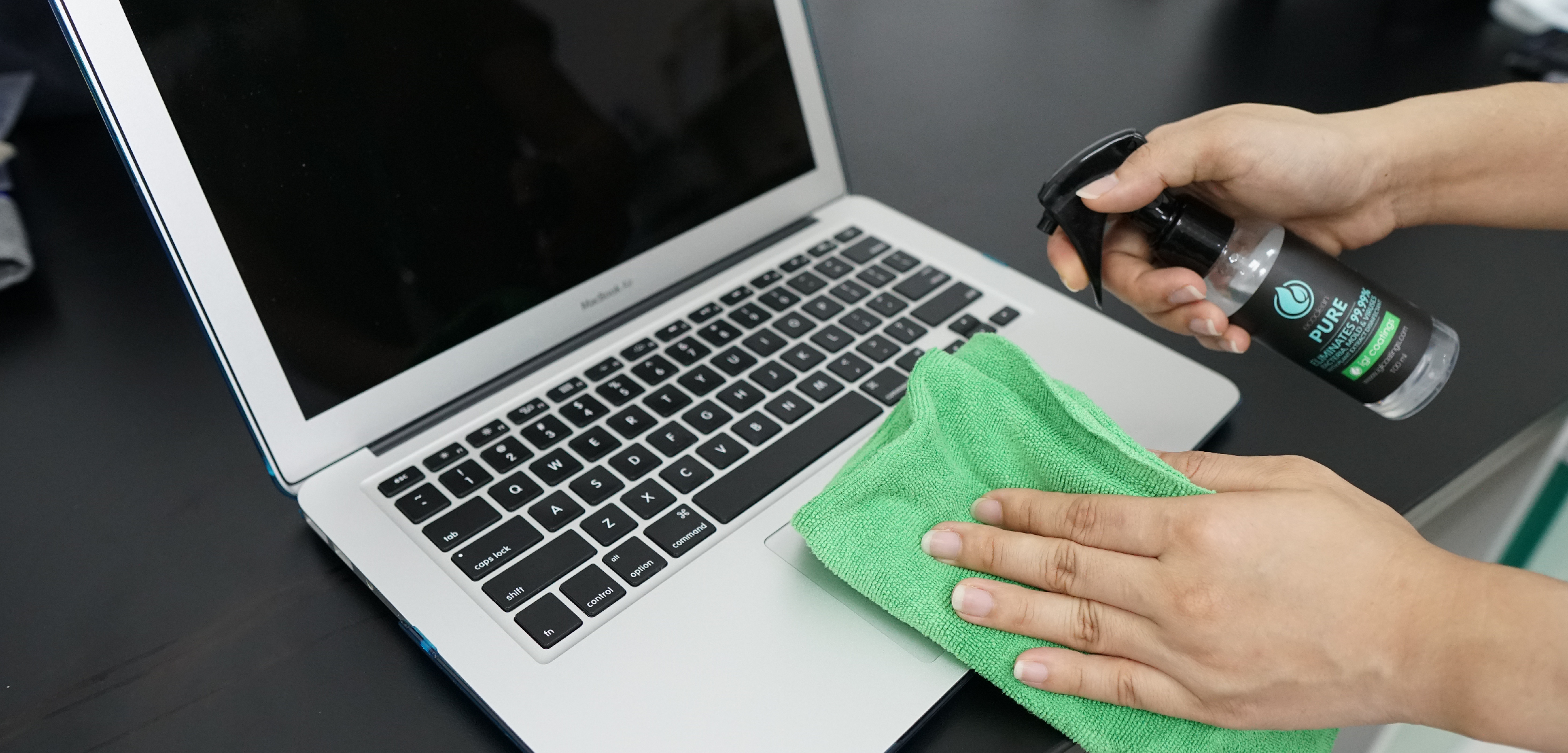 Step 3: Sanitize, Sanitize, Sanitize!
No matter what you do to eliminate germs and prevent them from entering the workplace, they will always come back. So the most important thing to do is to constantly disinfect to reduce the risk of spreading germs.
For a 75% alcohol-based surface sanitizer with medical-grade purity, read more here.
For those in Malaysia, you can purchase online from Lazada or Shopee.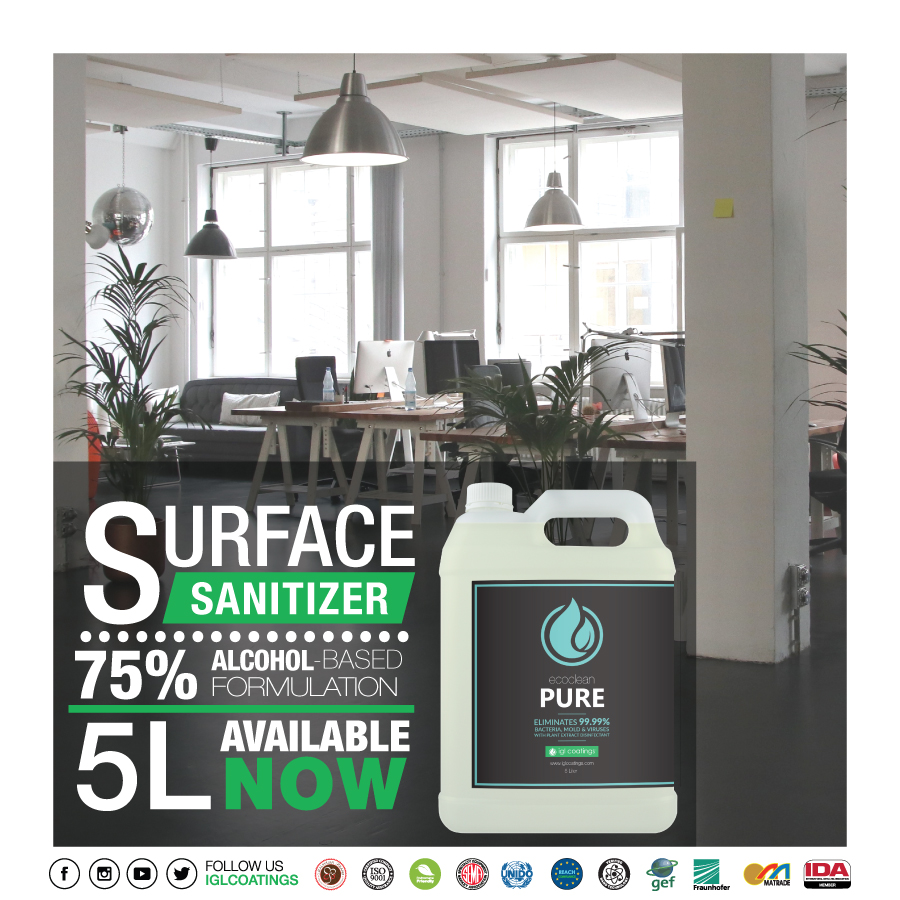 Note: This product is not available for sale in North America