Products
IGL Coating's re-invents Diamond Infusion
14 June 2016
IGL Coatings Paint Protection
Since April 2016, IGL Coatings Ecocoat Paint Protection System has been infused with diamond particles. Diamond Infusion TM improves the hardness and increases the coating's resistance against harsh chemicals. Additionally, the catalyst for Diamond Infusion TM has been increased by more than twice its original amounts to reduce the interlayer curing time thus reducing wait time. Not only that, IGL Coatings has also added a slick additive to give it that nostalgic smooth feeling of good old traditional wax. 
2015 was an interesting and very successful year at IGL Coatings. IGL Coatings pioneered the "low-VOC" and "easy-to-use" coating market segment and the range of IGL Coatings products, have been validated by more than 200 installers globally with no less then tens of thousands of satisfied vehicle owners.
With a strong foundation of early stage adopters, IGL Coatings were able to learn from the adopter's vastful experience and hands on knowledge, especially addressing the needs of their clients. In line with IGL Coatings' mission to create and deliver products that are unique to the market, IGL Coatings are constantly researching and studying additives to improve their products.
DIAMOND INFUSION TM
IGL Coatings has improved their formulations by incorporating nature's hardest material into their formulations. The idea of infusing diamond powder aka carbon into their formulation started in April 2015 when Kenzo TM was still in developmental stages. With the infusion of diamond powder into the formulations, the Ecocoat TM Paint Protection system was enhanced by:
Improving its hardness and resistance to micro marring due to its carbon structure; and

Increased gloss due to the higher light dispersion ability.
The synthesis process is quite tedious and complicated. The diamond powder is required to be ground into < 5nm (based on SEM analysis).  Initially the diamond powder was added into the formulation together with other silanes into the low VOC carrier however issues arose where the diamond powder precipitated, adding no additional advantage to the coatings.
After more research, it was discovered dispersing the diamond powder into small volume of ethanol prior to blending of the existing formulation in a nitrogen purged tank prevented the diamond powder from precipitating and the entire solution from cross-linking during the entire process.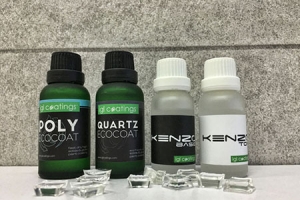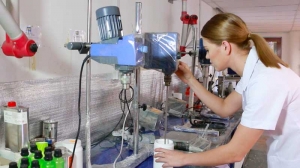 REDUCTION OF TIME
IGL Coatings recognises that time is a key component to our installers, as time is money. By increasing the amount of catalyst in our EcoCoat Quartz TM and Kenzo TM base, IGL Coatings reduced the interlayer curing time to only 2 hours instead of 4.
IGL Coatings achieved this feat whilst ensuring the catalyst is still within limitation of REACH requirements.
IMPROVED SMOOTHNESS & INTENSE SLICK
The IGL Coatings Professional Series Kenzo TM has revolutionised the way coatings feel. It creates a natural smoothness similar to silk. With Kenzo TM as base, IGL Coatings improved the smoothness of Ecocoat Quartz's TM and Ecocoat Premier TM by adding a slick additive. As a result, the smoothness of Ecocoat Quartz TM and Ecocoat Premier TM is foreplay to the insane slick obtained from Kenzo TM.
The IGL Coatings Ecocoat Paint Protection System is the future, today.