Automotive
Graphene Reinforced Ecocoat Kenzo: The Ultimate Ceramic Coating
4 June 2021
It's the moment we were all waiting for. The excitement, the rush, the adrenaline – that's what Kenzo does! One of the best performing ceramic coatings out there is bringing people closer together through pride and joy.
Graphene reinforced Ecocoat Kenzo has been a staple amongst the accredited detailers, authorized installers, and professionals. A ceramic coating so premium and luxurious, that it needed more than just upgraded formula (which was announced last year). Proudly introducing the upgraded Ecocoat Kenzo Box handcrafted and designed especially for you.
History was made on the 27th of May 2021, which is, fun fact: Kenzo Day! We announced our multi-award winner of a ceramic coating, the graphene reinforced Ecocoat Kenzo. Kenzo, IGL's signature 10H* rated, high solids ceramic coating was unveiled to thousands around the world. Watch our launch here.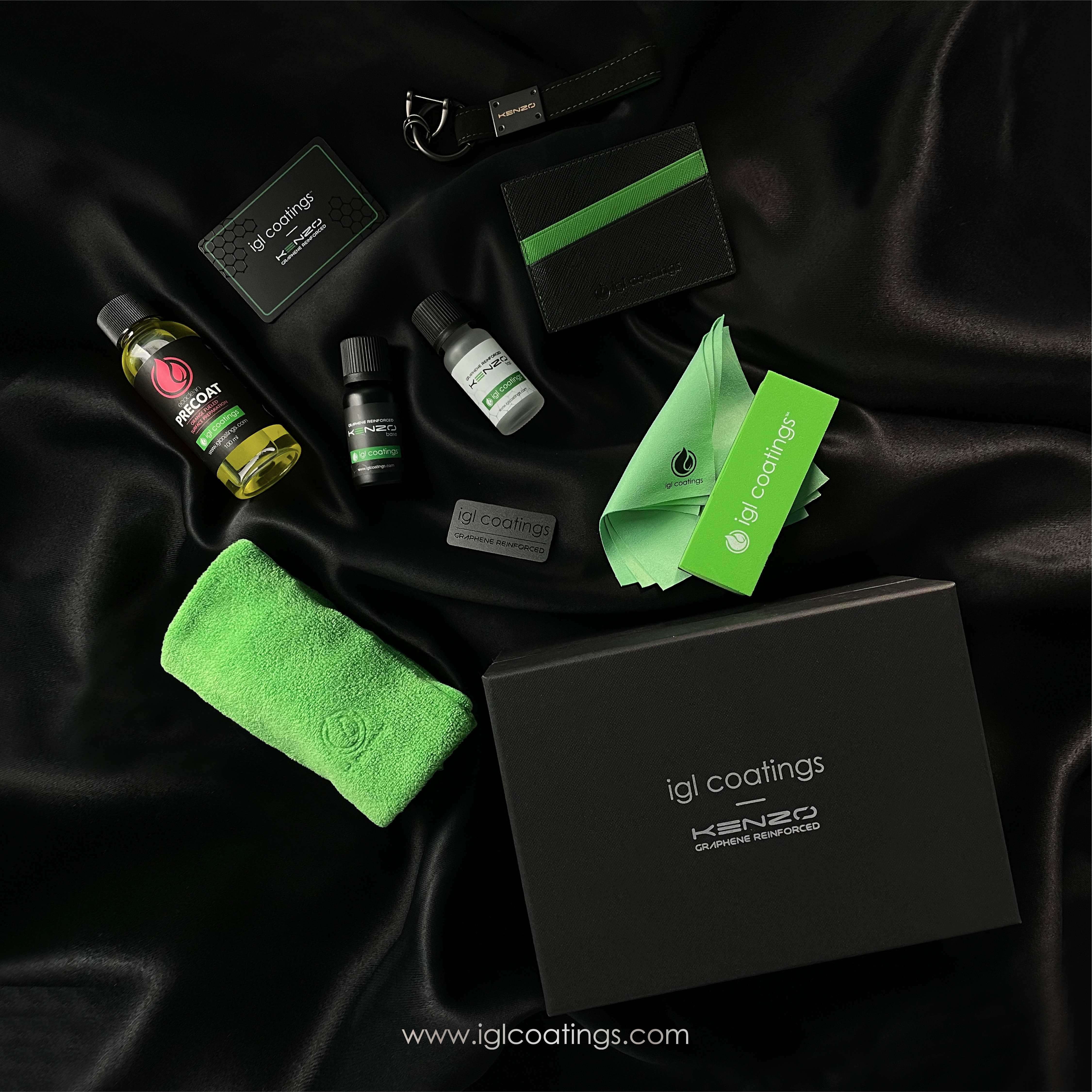 Now you may ask, why is Kenzo #theUltimateDesire?
*approved by TSCA(USA), AICS(Australia), ECHA (EU), & KECL (South Korea)
Ecocoat Kenzo was initially introduced in 2015 and hasn't stopped evolving since. It revolutionized the ceramic coatings industry thanks to its 100% high solids formula with zero VOCs. The new and improved Ecocoat Kenzo has been reinforced with graphene nanoplatelets for increased durability, increased resistance against water-spotting and chemicals while retaining its supreme hardness and clarity. Kenzo's ultimate protection, radiant glow, and unmatched clarity. Here's more in our press release during our soft launch for more about our award-winning formulation. Kenzo is known worldwide for its ultra-lux finish and amazing hydrophobic quality.
The official launch of graphene reinforced Ecocoat Kenzo, introduced the Kenzo Kit, in its entirety. We re-introduced and unveiled for the first time, the complete Kenzo Kit.
The Kenzo box was enhanced for better accessibilities, with an update to the material to improve the initial open. No longer a tug and a pull, The Kenzo box lifts up with ease, revealing a dropdown and a hidden drawer. Everything in its place and a place for everything. Crafted and handmade by artisanal craftsmen, every inch is uniquely individual, while all of its materials are sustainably sourced. The Kenzo Kit embodies the essence of our flagship ceramic coating. A unique luxury experience for its users and owners alike. Watch more here: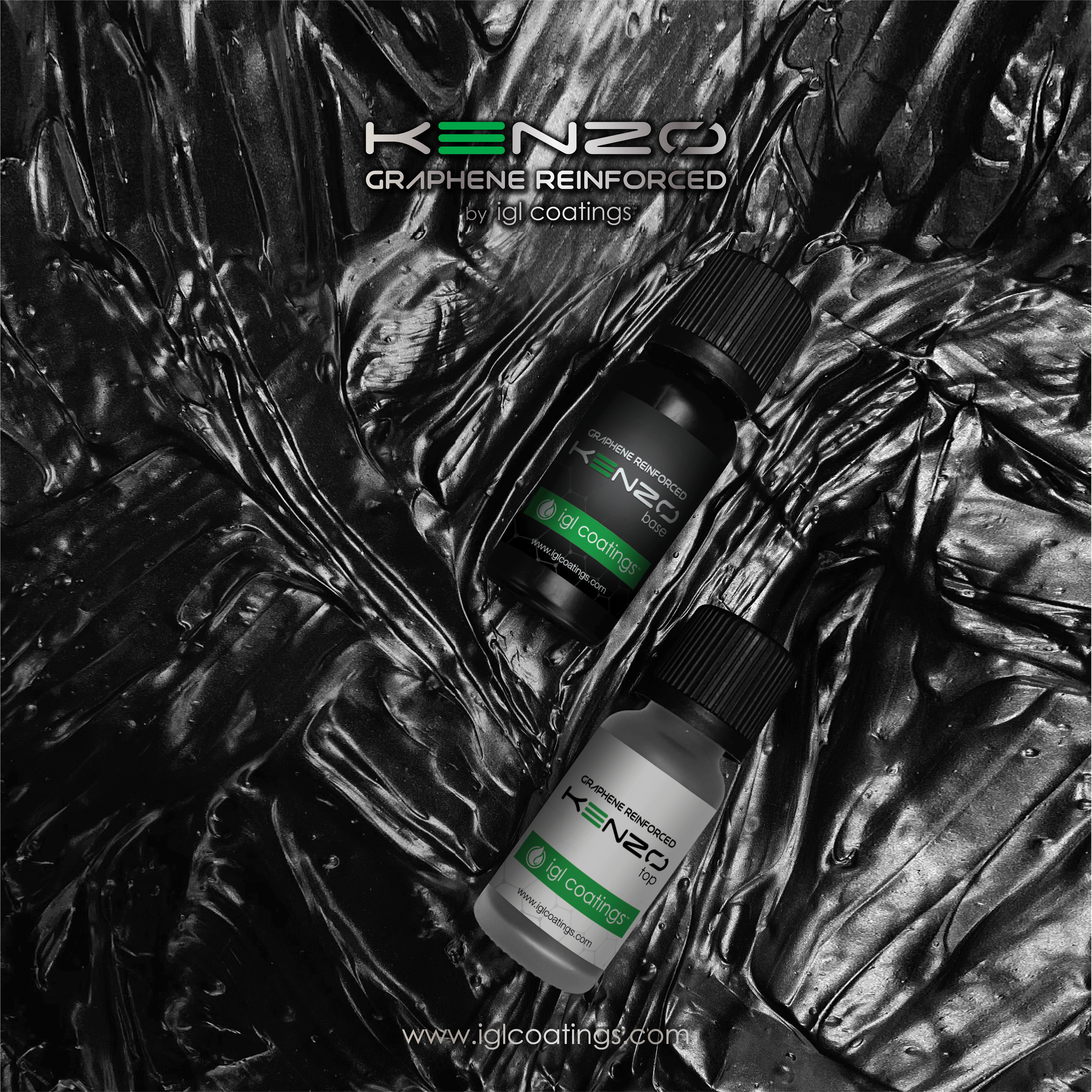 The Kenzo Experience Breakdown
Kenzo is one of the easiest and most beautiful ceramic coatings to apply and possess. While many can easily apply Kenzo, it takes real artist and skill for that perfect flawless finish, ones we call Master Installers.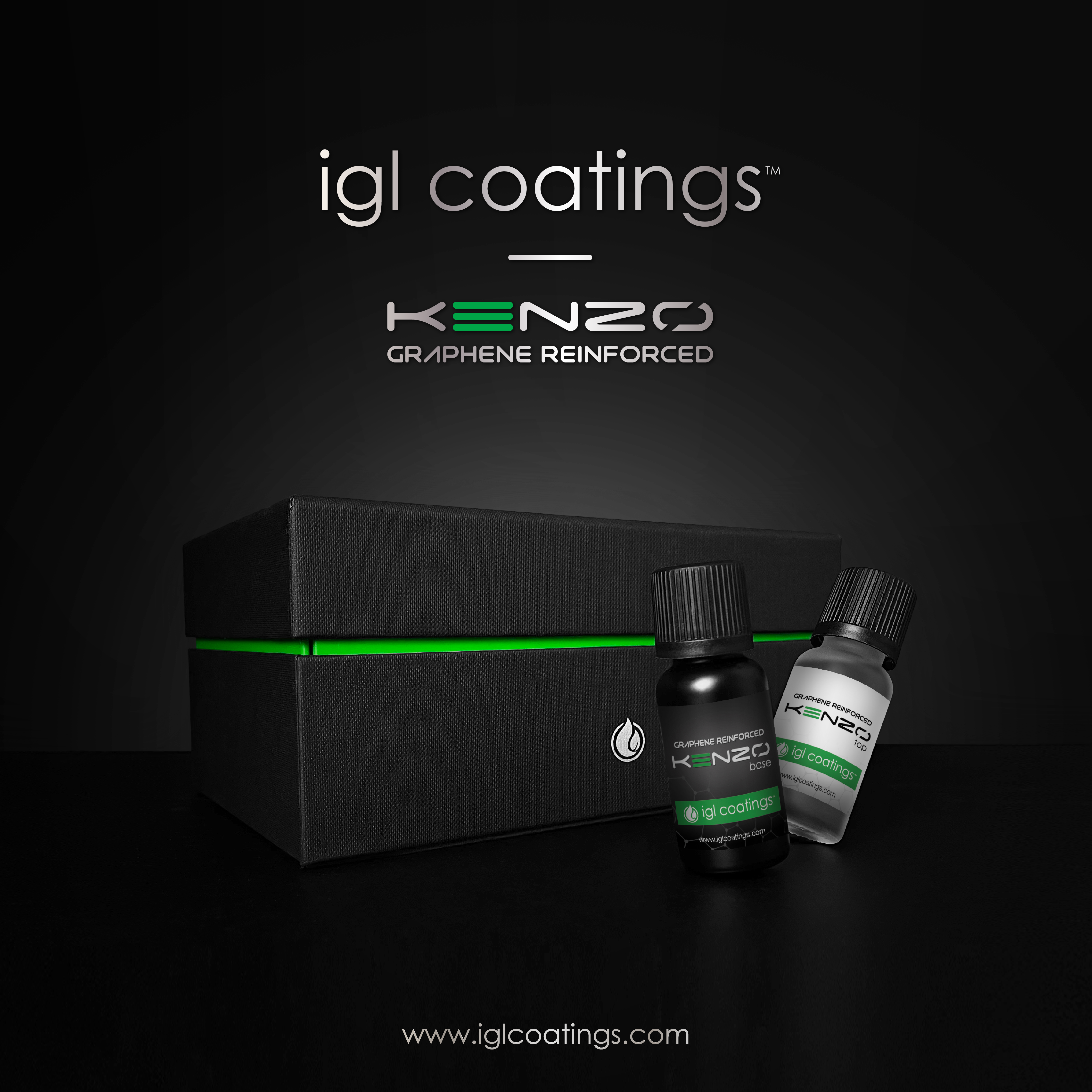 IGL Coatings Graphene Reinforced Ecocoat Kenzo is a signature product and is only available to authorized Kenzo installers. To find out how you can be an authorized installer, contact your local representative or distributor on how you can be a Master Installer and be part of the IGL family.
For more details on how you can obtain graphene reinforced Ecocoat Kenzo in your country, please speak with your country distributor or representative. For further information, visit www.iglcoatings.com, check us out on Facebook & Instagram, or email us at marketing@iglcoatings.com.