Ecocoat
Gear Up for the Ultimate Ride: Maximize Your Visibility with Visor (Pre-Order Now!)
20 July 2023
When it comes to motorcycle riding, safety and visibility are paramount. A clear and unobstructed view of the road is essential for a thrilling and secure riding experience.
That's why we are excited to introduce our revolutionary Graphene Reinforced Helmet Visor Coating – a cutting-edge solution that takes helmet visor protection to the next level. As part of our commemorative collaboration with Art of Speed. Let us explore the remarkable benefits of our visor coating, designed to provide maximum clarity, reduced glare, easy application, and unmatched durability. Limited units are available for pre-order. Secure yours now here on Shopee!
Pre-Order Here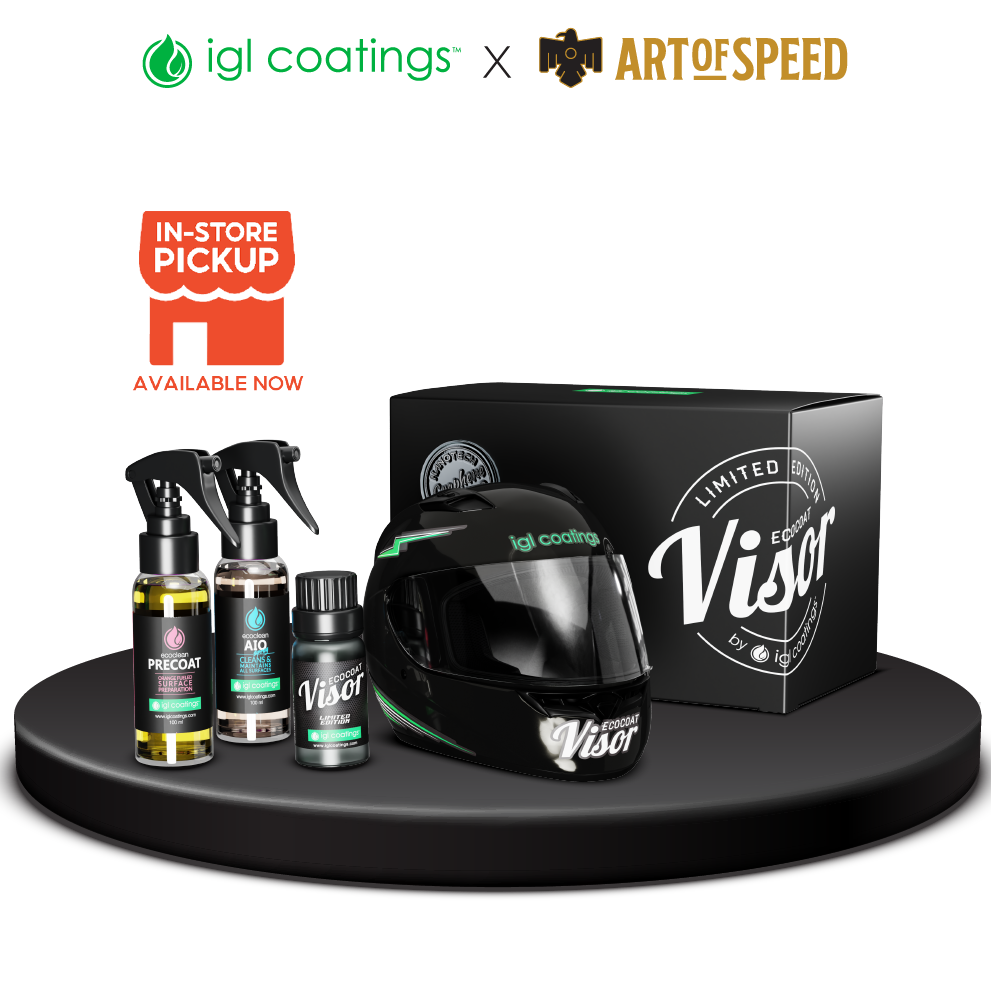 About IGL Coatings
As the proud team behind IGL Coatings, we are multi-award winning Malaysian Technology firm headquartered in Shah Alam. Our dedication to developing innovative and sustainable nanotechnology products has earned us numerous prestigious awards.
As our global expansion progresses, we take pride in our presence in over 50 countries, fueling our determination to create a positive impact on both the industry and the world. At the heart of our mission lies a deep commitment to environmental responsibility. We have invested significant efforts in perfecting formulations that result in eco-friendly, low VOC coatings. Thus, promoting a safer and more sustainable future for the automotive, industrial, aviation, and marine sectors.
We have been working closely as a key sponsor for 4 years with the "Air Force One Project". This preservation project led by Renny Doyle and the Detail Mafia. This project is dedicated to restore, maintain, and preserve the first presidential jet Air Force One.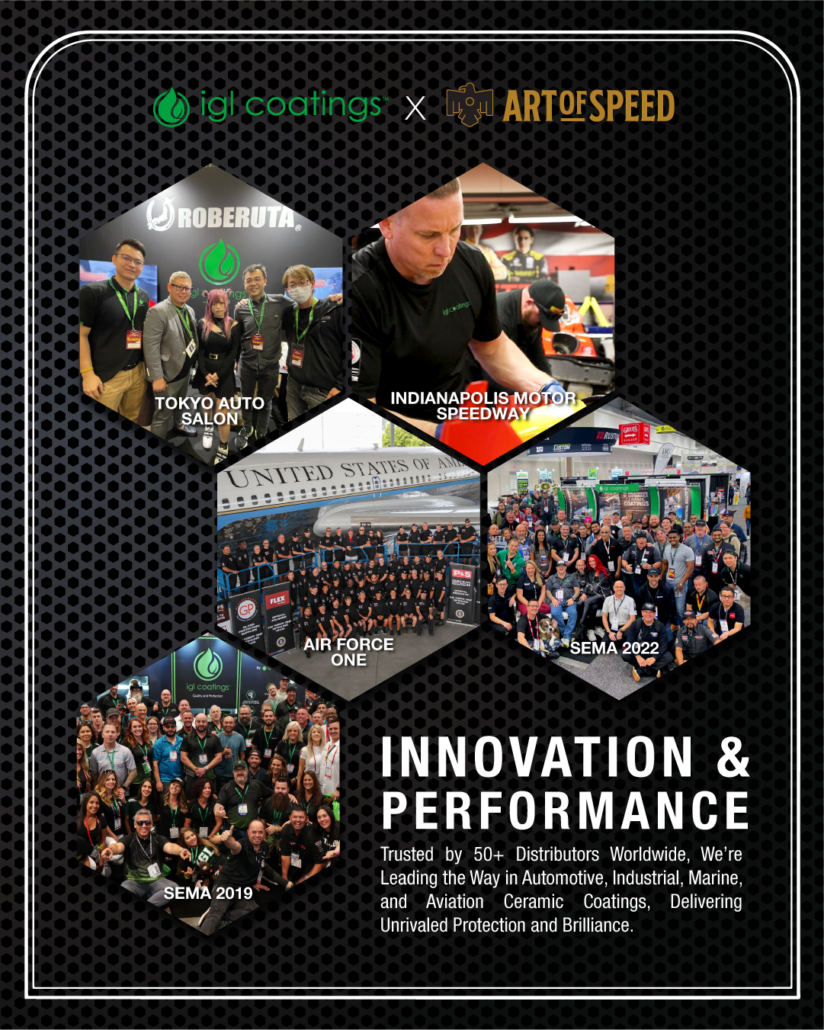 As we gear up for another exciting year at SEMA Las Vegas, we can't help but reflect on the remarkable journey of IGL Coatings. With a long history of excellence at this prestigious automotive trade show. For over 8 years, IGL Coatings has been a prominent fixture at SEMA, captivating attendees with revolutionary sustainable nanotechnology products.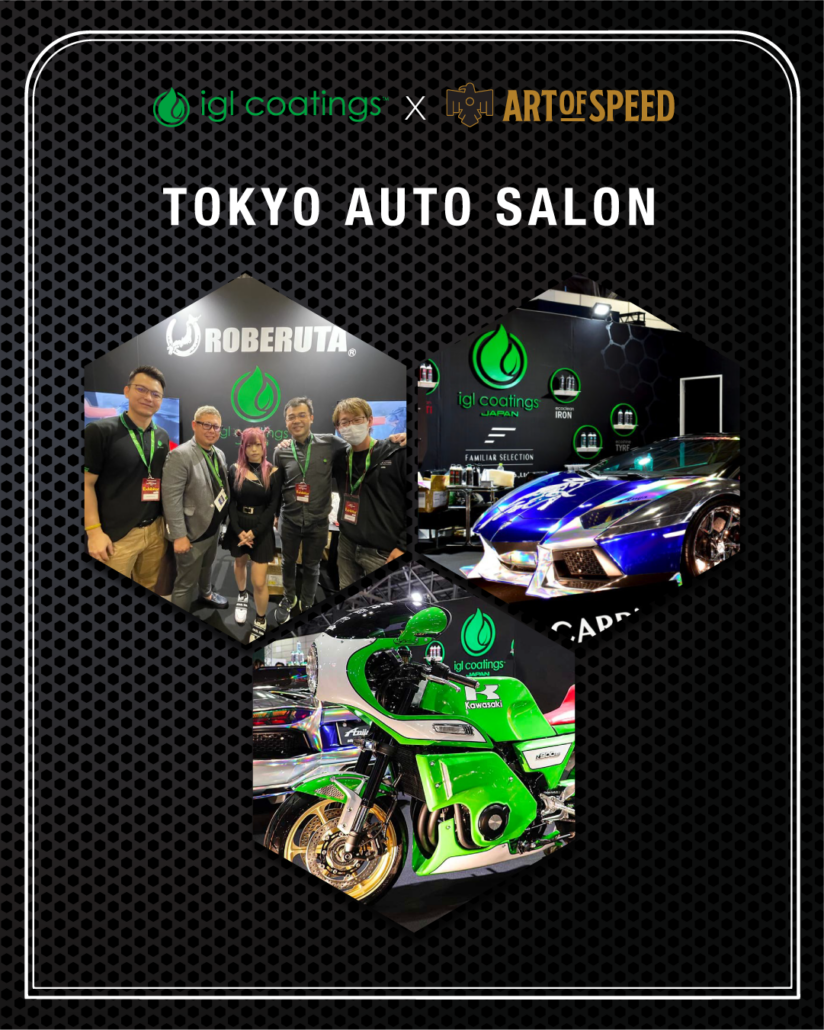 From humble beginnings to a globally recognized force, IGL Coatings has continued to evolve and lead the way in the coatings industry. Throughout the years, we have witnessed the automotive landscape undergo significant transformations, and we're proud to have been at the forefront of sustainable innovations. Thanks to our IGL Family our products have earned the trust and loyalty of professionals and enthusiasts worldwide. Interested to be a part of our family? Email us now at marketing@iglcoatings.com