IGL Coatings' Ecocoat Visor Launch & Thrilling Activities on July 29-30
Enter a realm of unparalleled speed, custom creations, and awe-inspiring innovations at Art of Speed 2023. Set to ride the kustom kulture from July 29 till July 30th. This 12th edition promises to outshine all previous versions, especially with the exciting launch of a new exclusive collaboration between IGL Coatings and AOS, Ecocoat Visor.
IGL Coatings' Ecocoat Visor: A Revolution in Surface Protection
In line with its reputation as the leader in global surface protection solutions, IGL Coatings unveils the Ecocoat Visor at Art of Speed 2023. This innovative product reflects the spirit of the event by combining speed, safety, and superior-quality protection solutions all in one package.
Designed especially for motorcycle helmet visors, the Ecocoat Visor utilizes cutting-edge graphene nanoplatelet technology – a trailblazer in the industry. It repels water, eliminates glare, and enhances visual clarity, maximizing safety and convenience while riding.
Best yet, the Ecocoat Visor offers impressive longevity with a single application lasting up to six months. IGL Coatings debuted the product amidst much fanfare, launching a limited edition Ecocoat Visor Kit consisting of Ecoclean Precoat, Ecocoat Visor, and Ecoclean AIO Spray. Each kit also features a treasured IGL x AOS 2023 edition collectible helmet casing.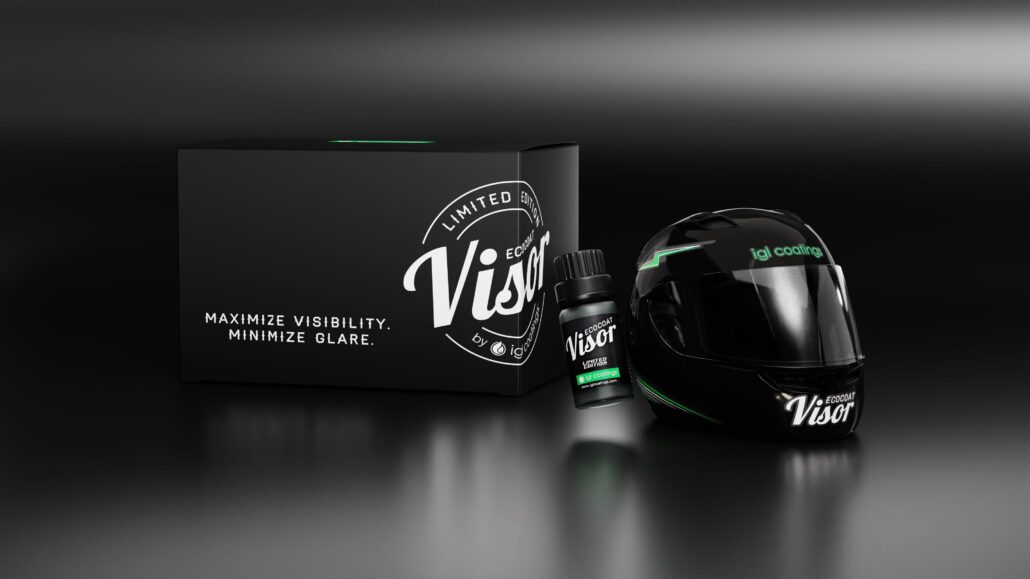 Art of Speed: Motors, Music, and More
Art of Speed 2023 stretches across a 350,000-square-foot indoor event hall and an 8.6-acre outdoor area packed with thrilling displays and activities. Highlights include:
An impressive international roster of custom community and media guests
Showcase of custom gems, including the 1941 Harley-Davidson Chopper
First Official Hot Wheels Collector Convention in Southeast Asia
Hot Wheels Legends Tour competition
One lucky individual who purchases their ticket online stands a chance to win a Honda Dax e-bike.
On Sunday, another will walk away with a fully restored 1979 Toyota Celica.
Lastly, the SoundCircus Festival will captivate music lovers with performances from renowned bands, including Superman Is Dead from Bali, Indonesia. Ensuring an unforgettable end to the event for all ages!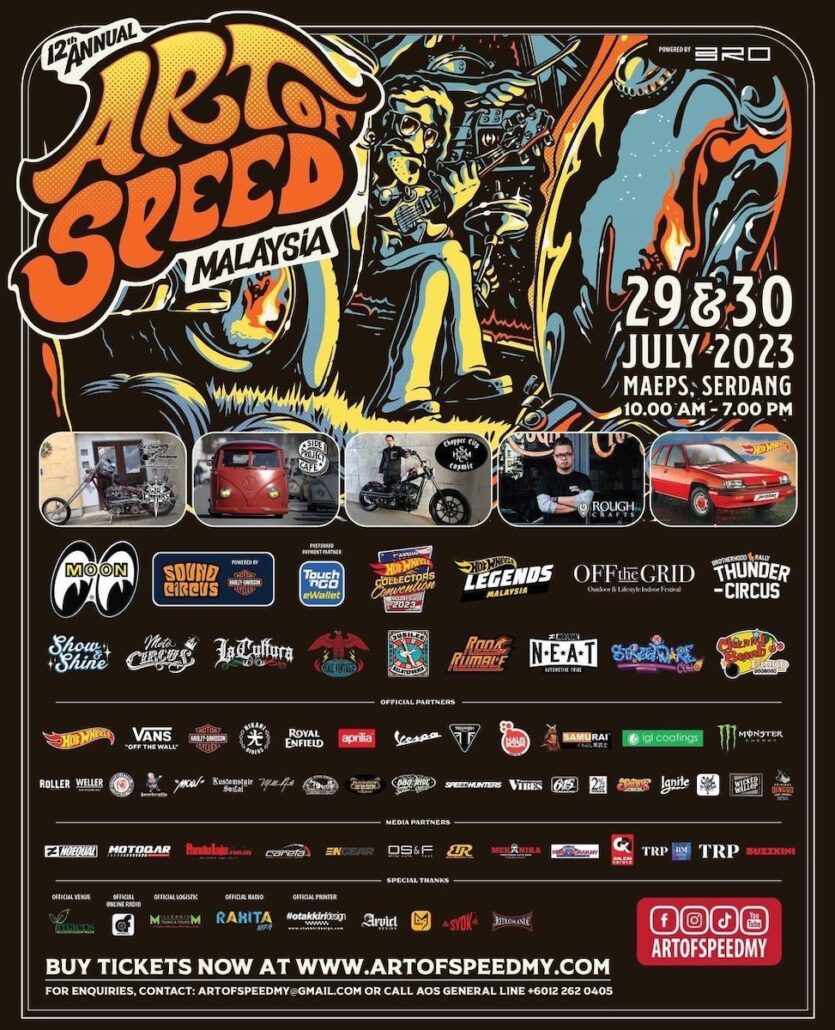 Join the Thrill
Prepare to immerse yourself in the biggest celebration of cars, speed, music, and innovation at Art of Speed 2023. Limited to the first 123 purchases only, get ready to RIDE ON with IGL Coatings' Ecocoat Visor and a multitude of exhilarating activities. gear up for a ride unlike any other. Mark your calendars – July 29-30, will be two days of unmissable action! Purchase your tickets here now!
Here are the Art of Speed 2023 ticket prices:
Weekend Pass: RM35.00
Children under 12 years: Free
OKU cardholders: Free
Speed Lane Pass: RM60.00
SoundCircus Festival: RM120/person or RM360/4 people
SoundCircus Festival + Weekend Pass: RM135.00
Get ready for an unforgettable experience at Art of Speed 2023! Secure your participation to uncover the groundbreaking innovations of IGL Coatings' Ecocoat Visor. Immerse yourself in the exhilarating realm of speed and custom creations at Art of Speed 2023! Register your interest for Ecocoat Visor today!