Business Tips
Expanding Your Revenue with ecocoat quartz
27 February 2019
ecocoat quartz is our pioneer REACH compliant low VOC high solid coatings which is formulated with our proprietary modified active material and carrier to be free from carcinogenic chemicals.
The components in ecocoat quartz enable ecocoat quartz to have an improved durability for a longer period of hydrophobicity. The hardness of the coating, derived from its high crosslinking density, enables ecocoat quartz to have a superior hardness, reducing the micro-scratches and wear and tear.
Benefits of ecocoat quartz for your customer
ecocoat quartz increase and improves the hardness of the surface. It also increases the paints reflectivity and resistance against harsh chemicals, micro marring and dullness. Rated at 9H hardness on a pencil hardness scale, ecocoat quartz improves resistance against bird droppings, tree sap, insect acids, road grit, salt, traffic films & tar, brake dusts, rust, mineral deposits and acid rain.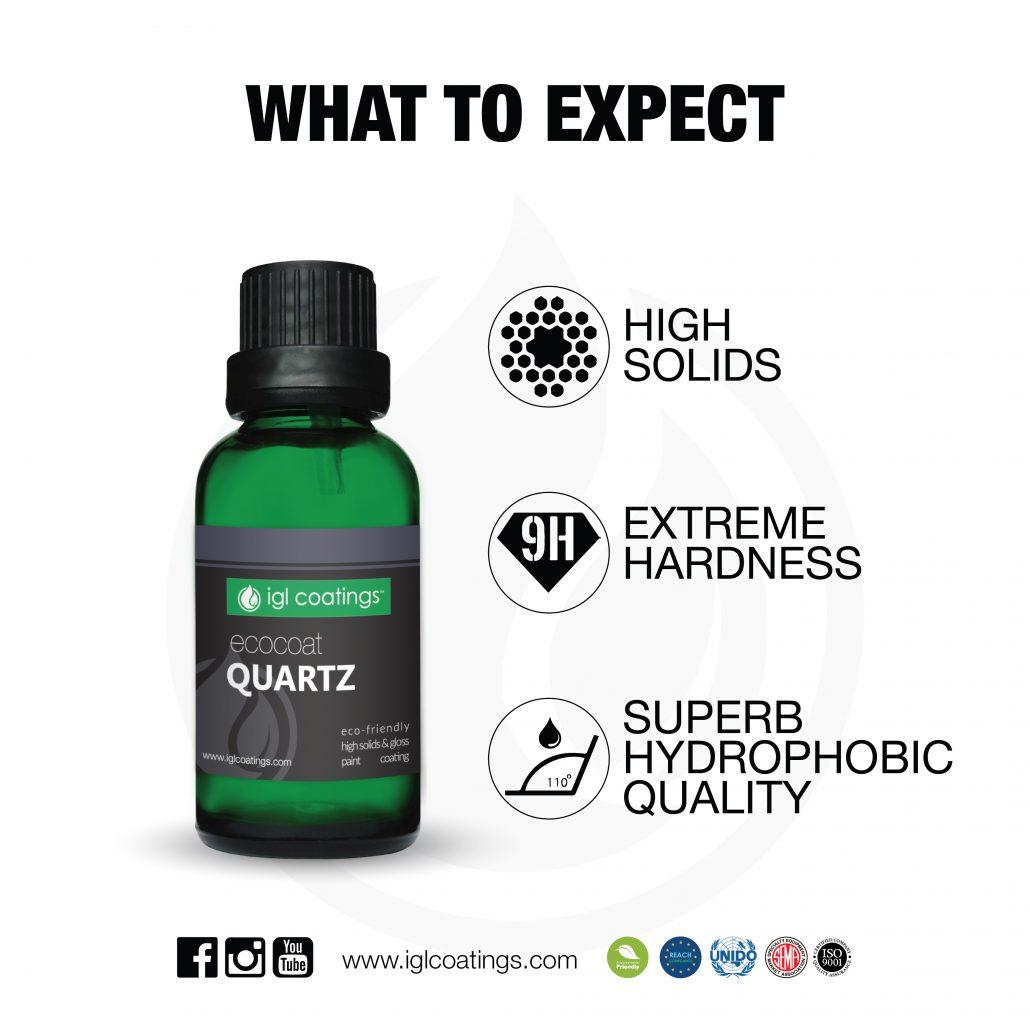 Why ecocoat quartz is suitable for your detailing business
ecocoat quartz is one of the available coatings to all IGL Coatings installers. ecocoat quartz was formulated and engineered to be easy to use. This means there is a longer working time compared to other coatings which may have a shorter drying time.
With an increased working time, installers are less likely to have installation errors. This will reduce any loss of time for any errors, repairs or mistakes. This will reduce the time spent coating each car and increase productivity levels.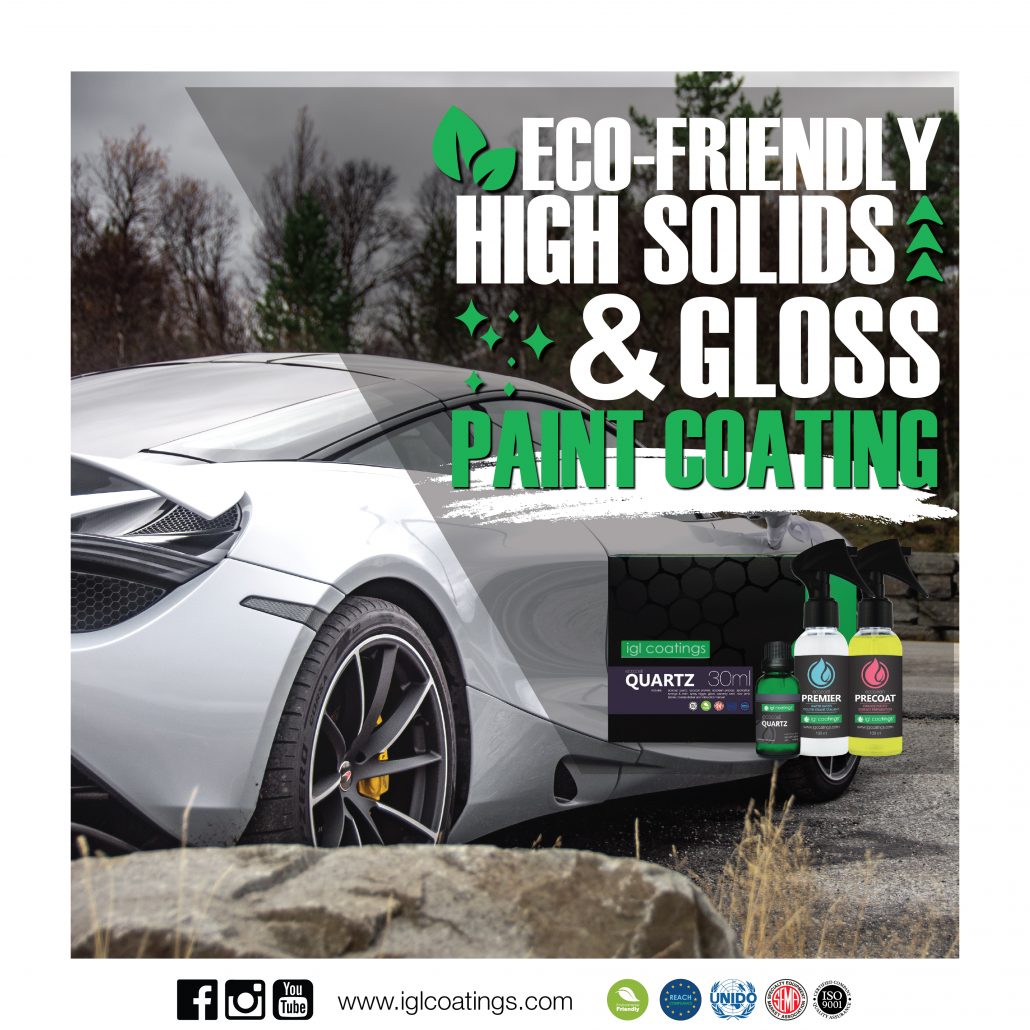 For more details on IGL coatings, visit our website www.iglcoatings.com or contact us at marketing@iglcoatings.com.