Products
Father's Day Gift Ideas: 5 Special Solution Sets To Get Your Dad!
16 June 2021
Coming up: Father's Day – time to appreciate their sacrifices, love, and support! Celebrate Father's Day in a lockdown this year by getting them amazing gifts, playing games, having their favourite food, or even better all of these all while keeping them safe and sound in the comfort of your home. Don't know what to get your dad? Here are our top 5 picks for father's day gift ideas to charm the hearts of the men who, well, gave us our hearts, during these especially special times.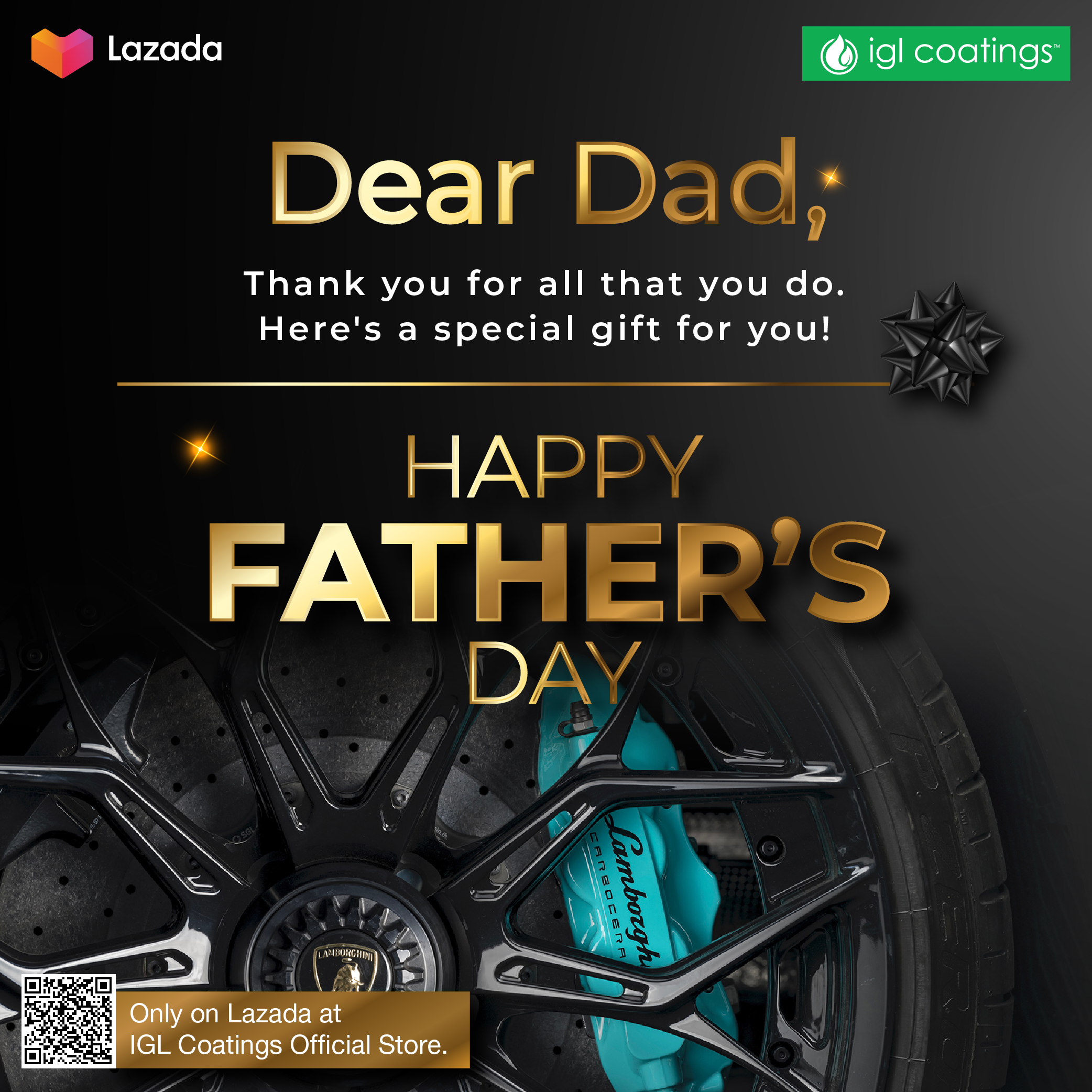 Father's Fun Time Bundle: Wash, Precoat & Premier
Probably, one of the most heart-warming memories of our early childhoods is seeing my dad, cleaning his beloved car, under the sun/in his garage. Any car lovers worth their salt would pride themselves in a spick-and-span, well taken care of vehicle, with a finish so sleek it literally reflects the sacrificial and gentlemen they are. This year, in our Father's Fun Time Bundle, we recommend our pops' favorites-the Ecoclean Wash, Ecoclean Precoat, and the Ecocoat Premier, as gifts to tickle our pops' fancy. He'll surely know our love is undying and pure, as the Premier ensures the ultimate result of a non-smearing, non-yellowing, high gloss, high slick, and dirt repelling surface lasting up to 6 months. Perfect set for a detailer dad!
Daddy (you're so) Cool Bundle: Jen K.O., Dash, & Trim
From your dad's trophies to his favourite car model, this bundle has got your back! With the Ecoclean Jen K.O., you can literally promise your best dads a refreshed look on virtually any surface. For the best dads preferring a more natural look, we've got you covered too with our Ecoshine Dash, a water-based, zero VOC dashboard conditioner and UV protectant for your favourite cars. Most importantly, our organically derived formula protects its users against headaches caused by fumes. Now, it's really possible to enjoy the father-child car-detailing bonding session, comfortably without the worries of health hazards! Even better, this bundle also features the Ecocoat Trim, which protects the trim and restores faded colours on plastic surfaces. This is the perfect time to bond over your pop's life journey and reminisce about the old times while giving his prized possessions a new life! The outcome is as long-lasting, as the result will be a rejuvenated, enriched, and protected surface that is capable of resisting fading for up to 2 years. Perfect for dads who loves maintaining and restoring their prized possessions!
Super Daddy Bundle: Wheel, Iron & Tyre
This Father's Day, you can put even Batman and his Batmobile to shame with the Super Daddy Set, consisting of the Ecocoat Wheel, Ecoclean Iron, and the Ecoshine Tyre. You can gift your best dad(s) an ultra-clean and smooth ride, with the perfect sleek finish with these car care products. Be ready to dazzle your way into his hearts as you take a ride out on the wheels of love when the restrictions ease. We can already tell what a ride that will be, with the best company and the best look for your car too – shiny shoes and a beautiful wheel! Perfect for dads who love a clean and stylish-looking vehicle!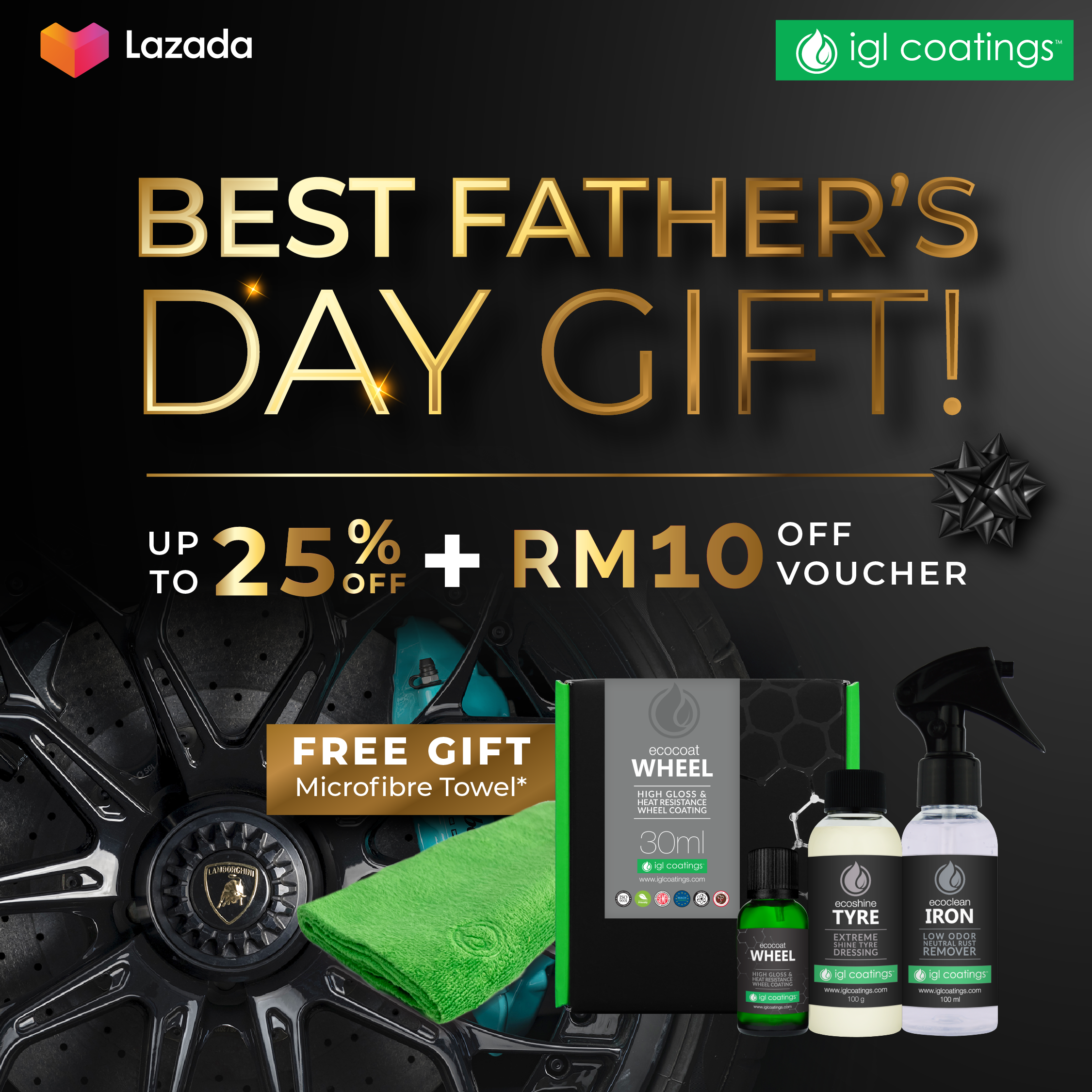 Carebear Dad: Blizzard & Wash
Ah, the carebear dad bundle embodies our Blizzard and Wash. Snowy, super fluffy, generous, fresh, and cleans any dirt that comes in your way. With the Ecoclean Blizzard and Wash, get ready for an ultra-luxurious experience as you gift the best dads in your life with the ultimate act of service-car washing. The products are not only environmentally friendly, but are super gentle too, so they will not scratch or cause marring on the surface you clean, yet still deliver the shiniest reflection on the block. Dads who love spoiling their kids, this one's for you!
Papa's Pure Haven: Air, Pure & Interior
In these challenging times, lockdowns and restrictions mean more staying-at-home times. So, what's a better gift than giving your loved ones the cleanest, safest home they could get? In the Papa's Pure Haven bundle, the Ecoclean Air, Pure and Interior, promises a safe environment with the ultimate prevention of up to 99.9% of bacteria. The rinse-free, non-sticky, and quick-drying formula of Pure is effective on all surfaces such as doorknobs, offices, children's nurseries, table and countertops, toilet surfaces & much more. So what are you waiting for? With this bundle, family gathering (adhering to SOPs, of course) will be safe, and most definitely heartwarming, as your family gathers together in a comforting, natural, citrus-scented home after cleaning your carpet, leather, or even vinyl with Interior and Air. What a Pure Haven indeed! Dads who love keeping their homes citrusy fresh and bacteria-free with clean interiors – here ya go!
As most experience a sense of isolation and seclusion in the pandemic, maybe Father's Day is more than a celebration of our love and respect for the great father figures in our lives, but also a testament to what we need to remind us of how life was pre-Covid-19. All our bundles come with a towel, a pen, and a non-woven bag, so your loved ones can carry your love in conveniently with no additional hassle. Cleaning might be seen as a chore, but when done for or with the ones we care for, this act of service is not a burden, but a privilege.
So Malaysians, get yours on our local e-commerce platform, Lazada on our official store – IGL Coatings Official Store and celebrate father's day (either virtually or in-person) – wherever you may be.