Ecoclean
A Complete White-Out?! Must Be Our Ecoclean Blizzard!
14 May 2021
Feelin' the chill? 'Cause Blizzard's a-coming! Introducing our new Ecoclean Blizzard, an ultra-luxurious foaming exterior shampoo! Designed to be used on ceramic coated surfaces safely and gently without causing marring on the surface. Perfect for deep cleansing, Blizzard's rich and thick pre-wash foam adheres to the dirt for a longer time.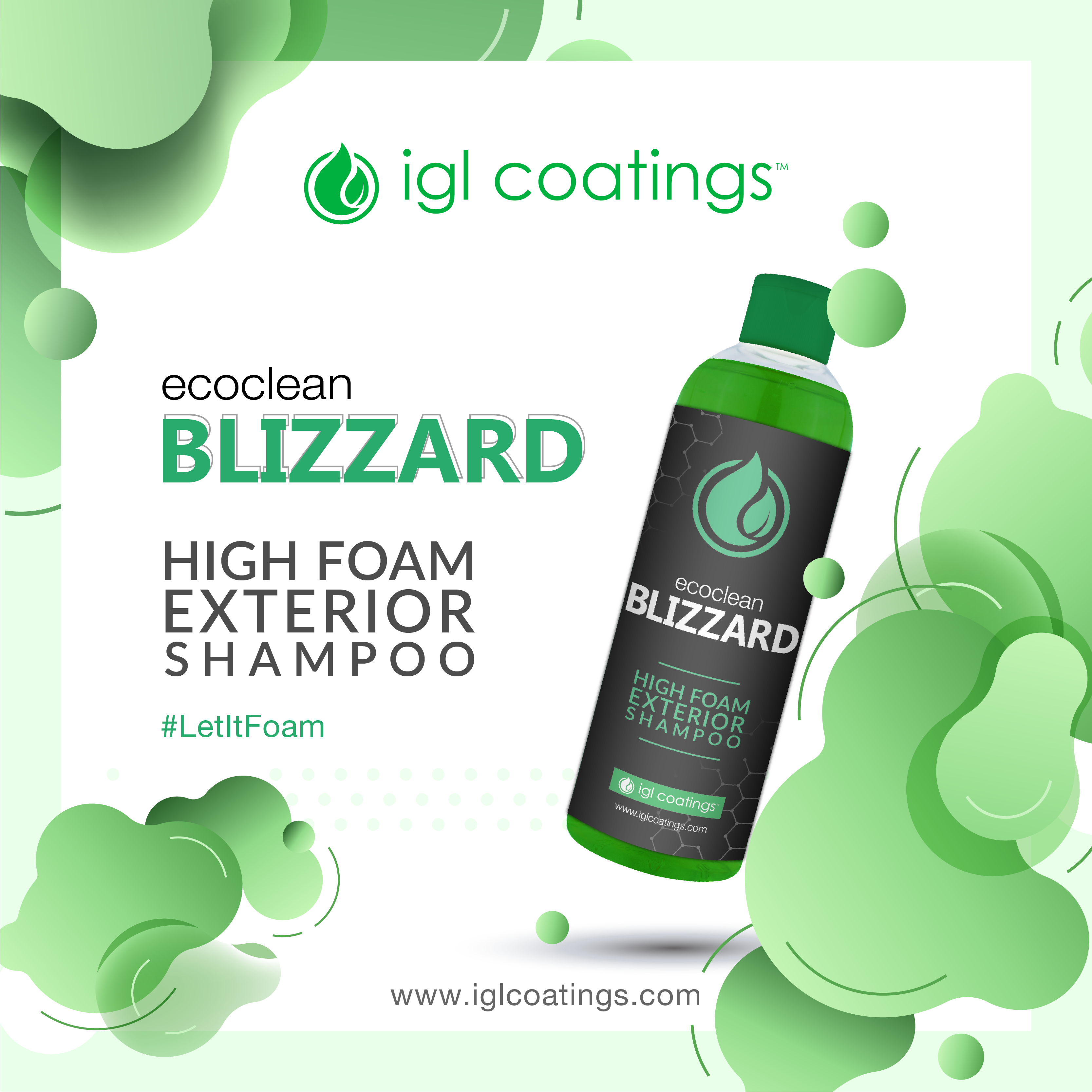 Ecoclean Blizzard is formulated to have long-lasting adherence on the surface for the removal of dirt and dissolving of impurities. Blizzard penetrates into caked-on dirt, mud, grease, oil, and other tough grime within a short period of time.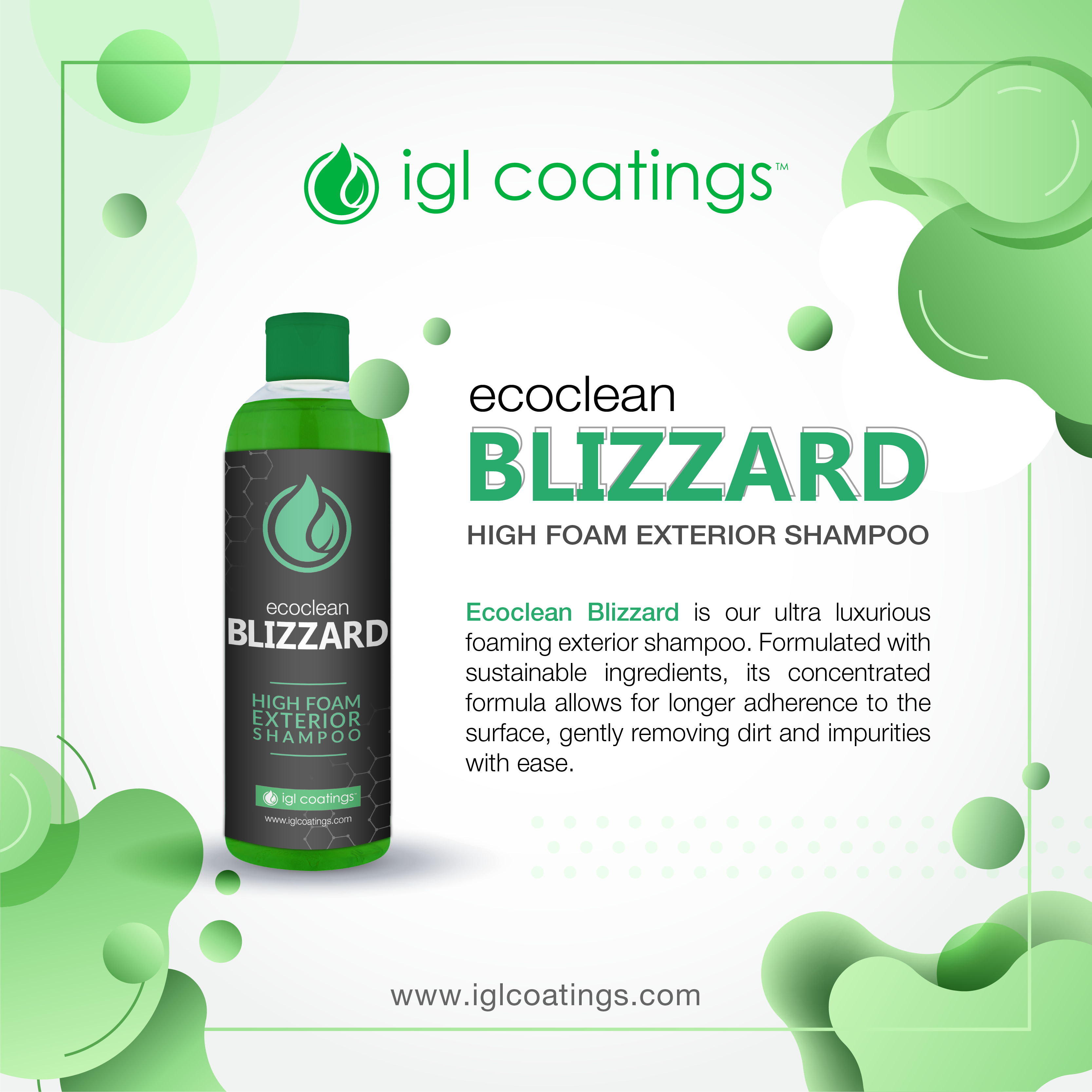 Blizzard's super thick foam is sure to blow you away with its "snowing" capabilities. Watch our refreshing and cooling launch video here:
Ecoclean Blizzard's Features (

he's a pretty cool guy
😎
)
Let us give you a visual experience!
Lifts dirt and dissolves impurities – mean on dirt but gentle on the surface!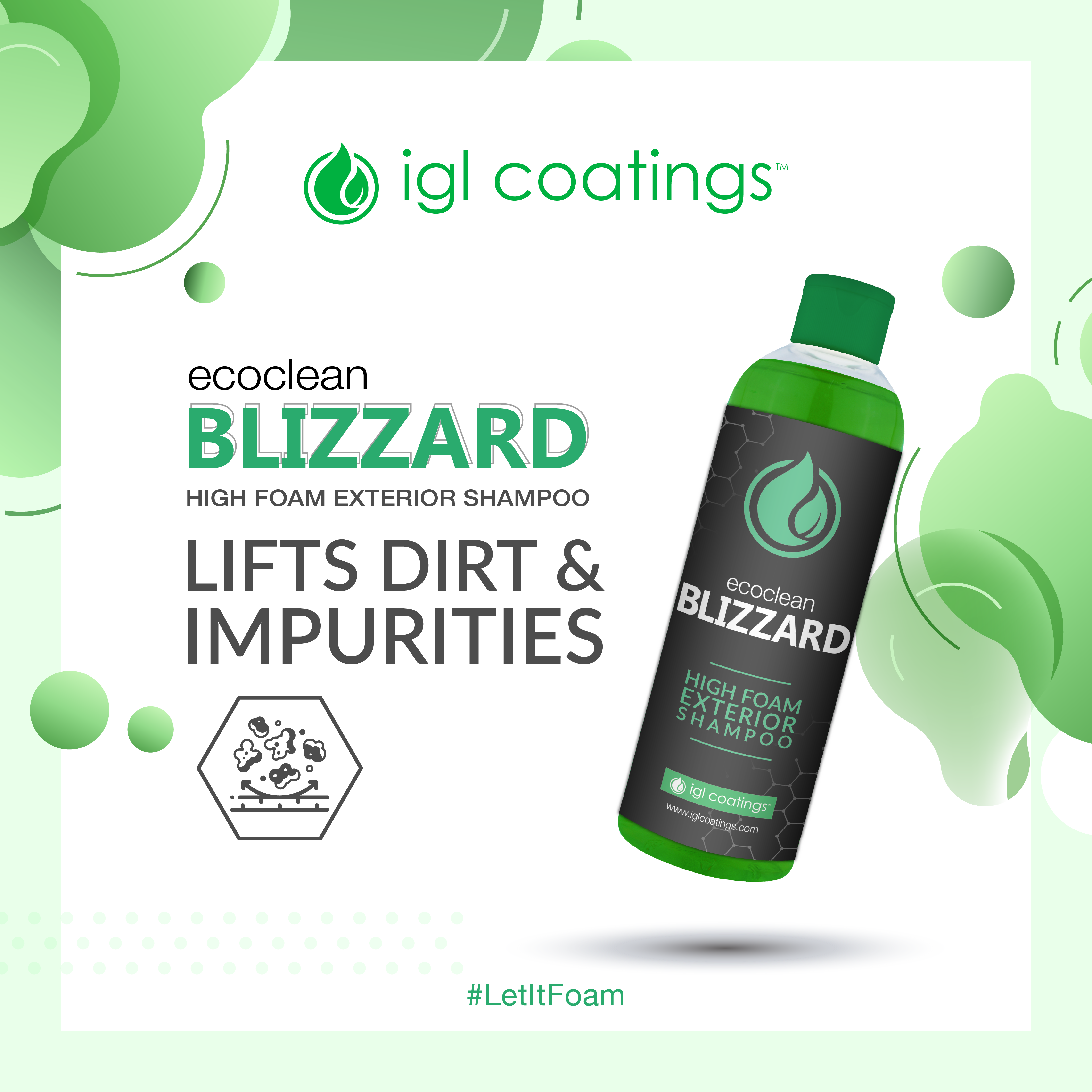 2. Gentle & sustainable formula – prioritizing only sustainable raw ingredients.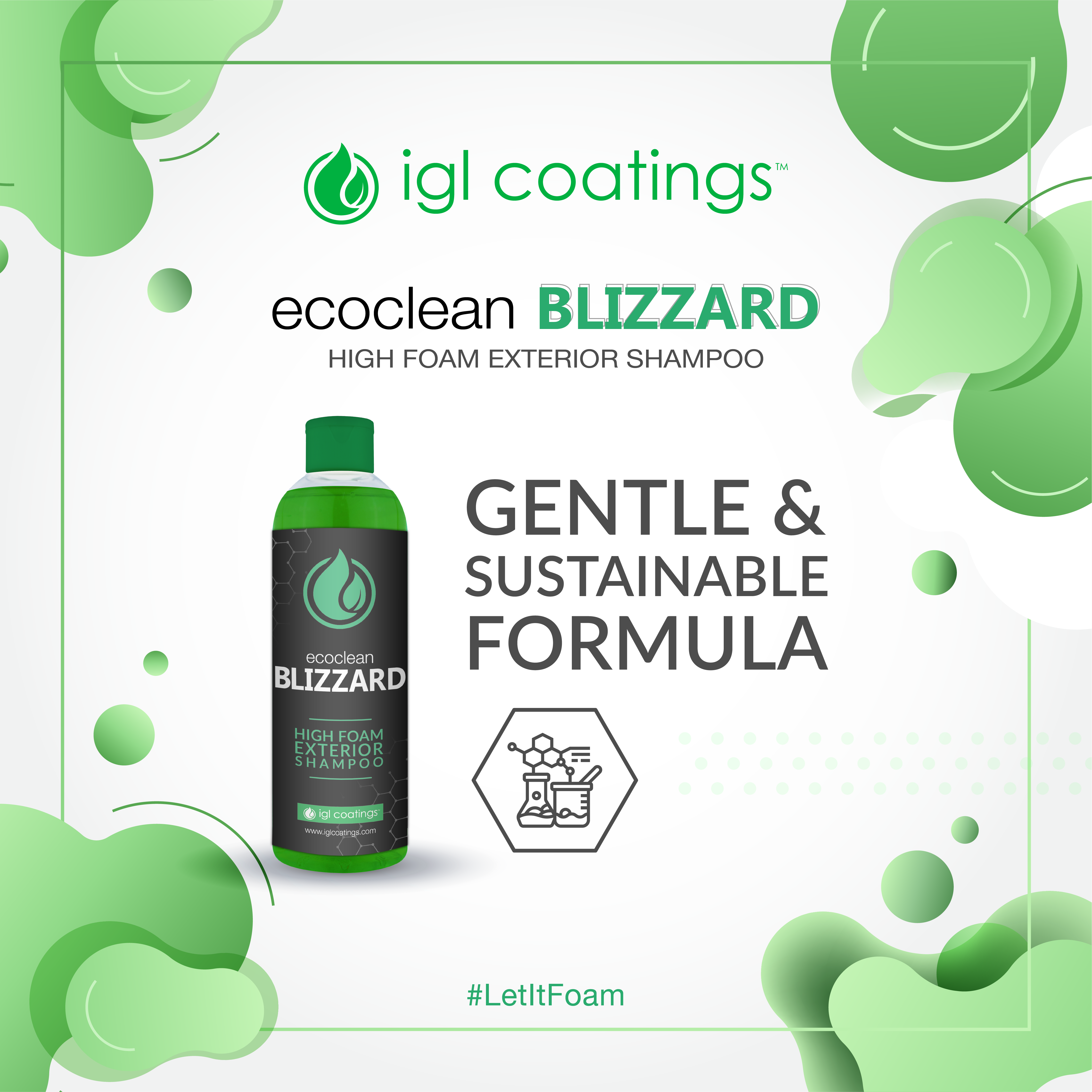 3. Excellent performance on ceramic coated surfaces – does not remove wax, and damage coated surfaces, after all, it's designed to be safe.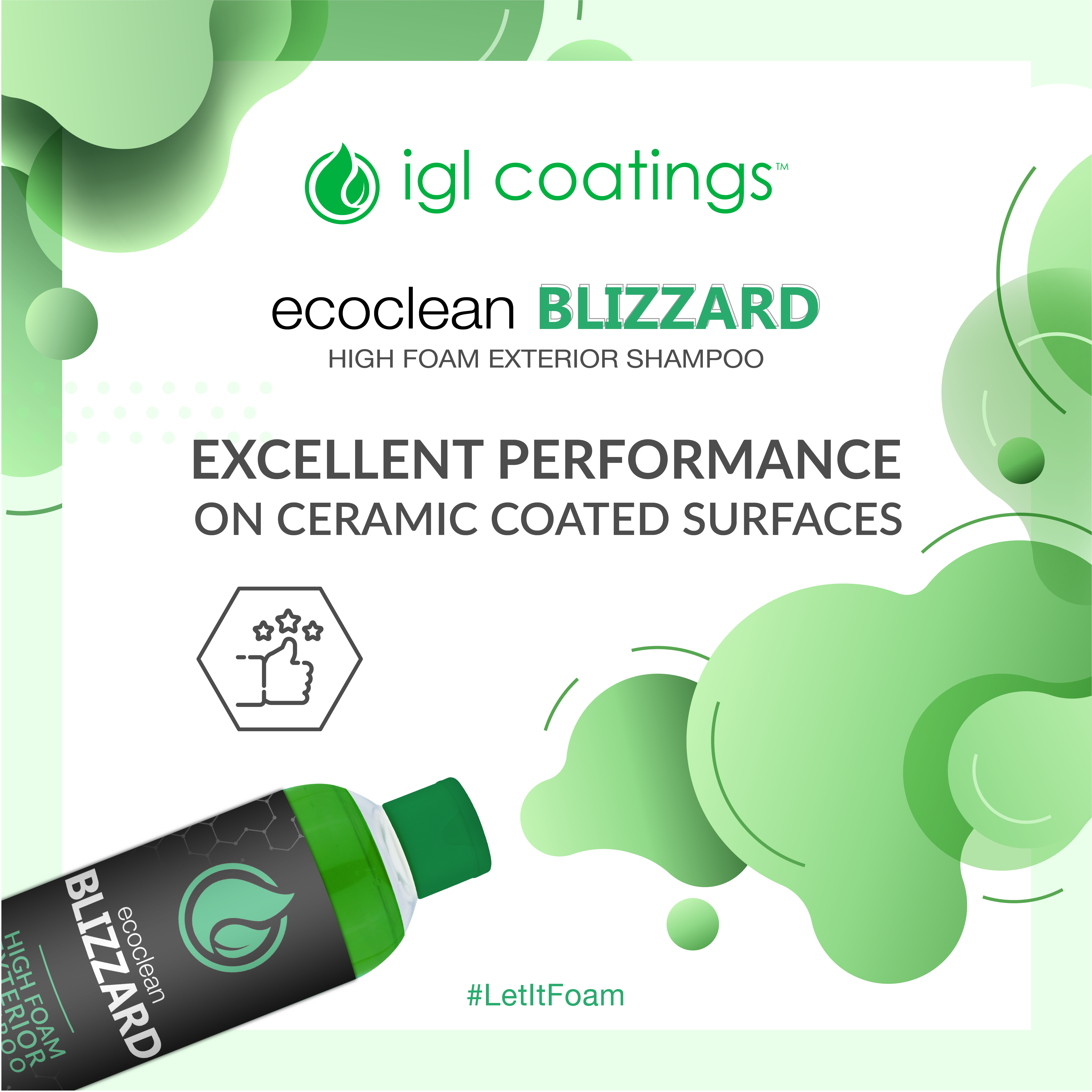 4. Long-lasting adherence – Adheres to the surface for a long time to remove dirt, and grime easily!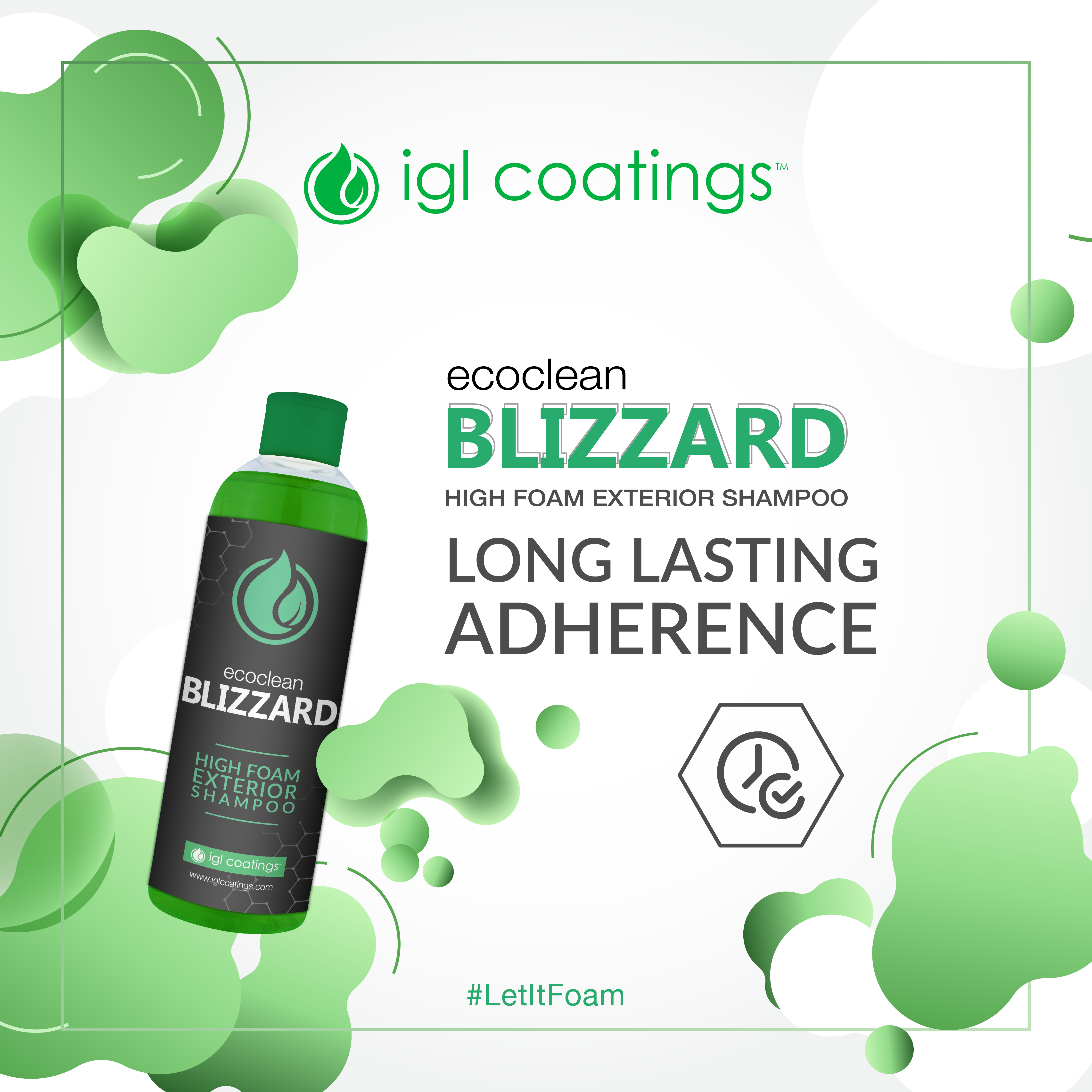 5. Highly concentrated – a little goes a long way; save your time and cost by using less product a wider coverage.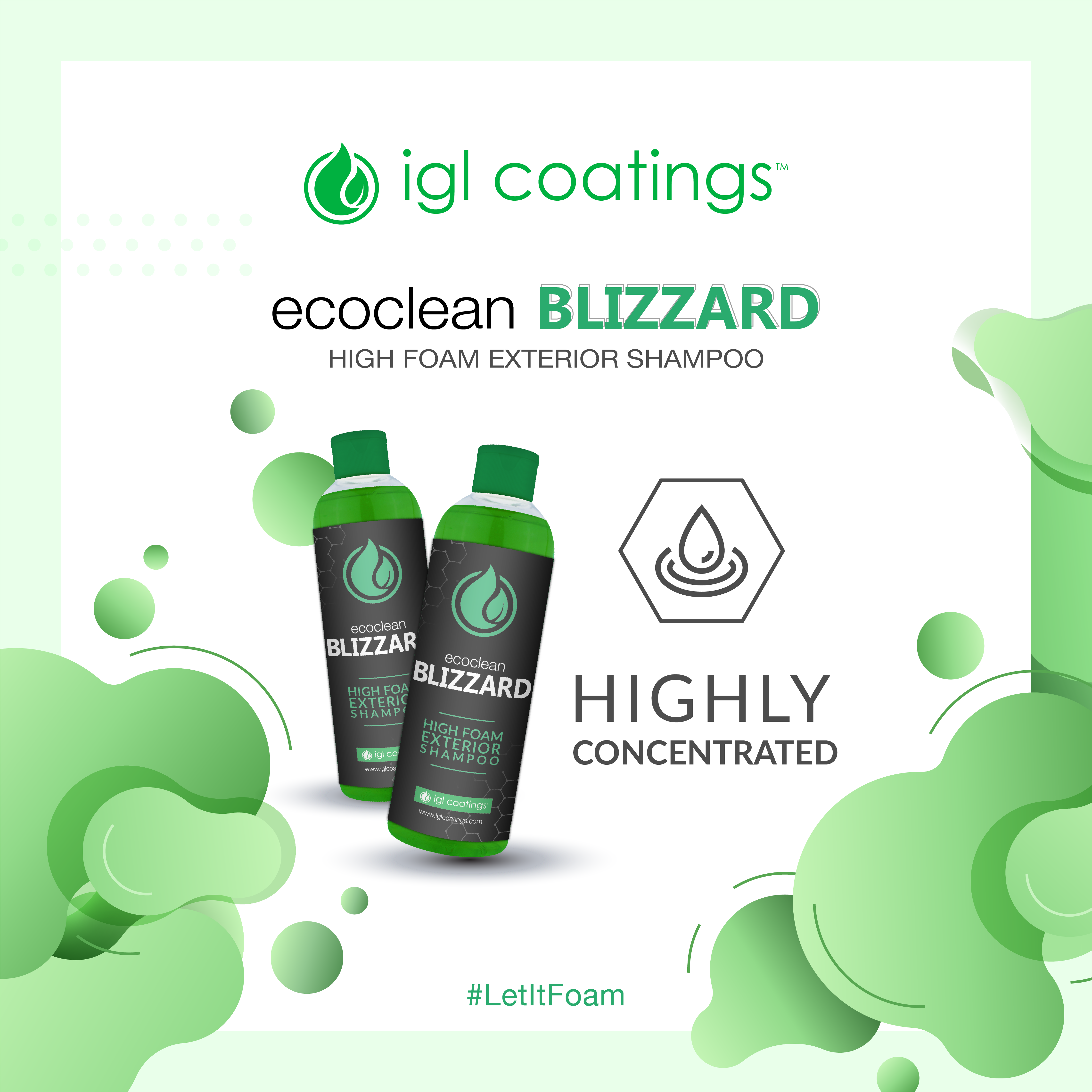 6. Of course, ultra-luxurious foam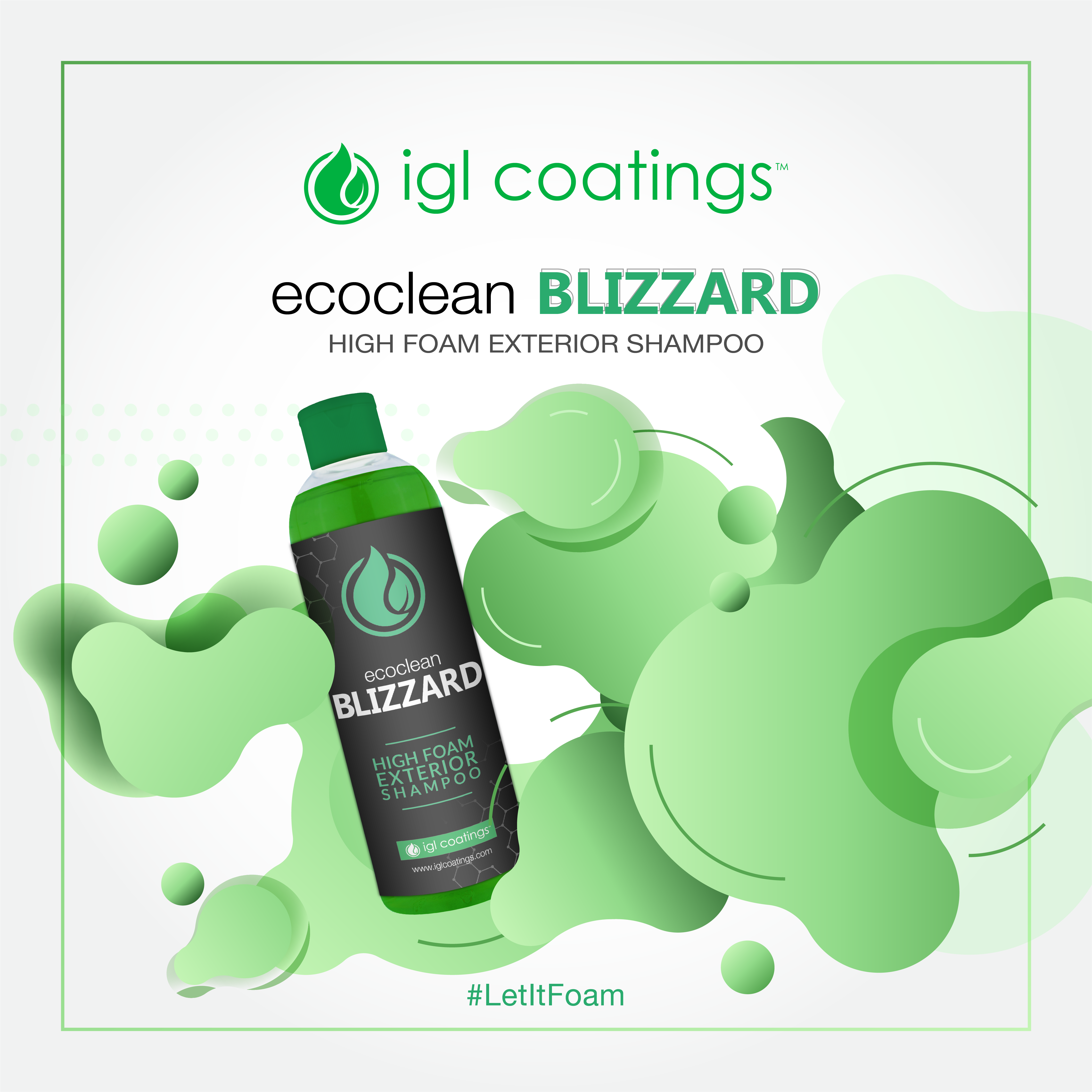 Here's a summary: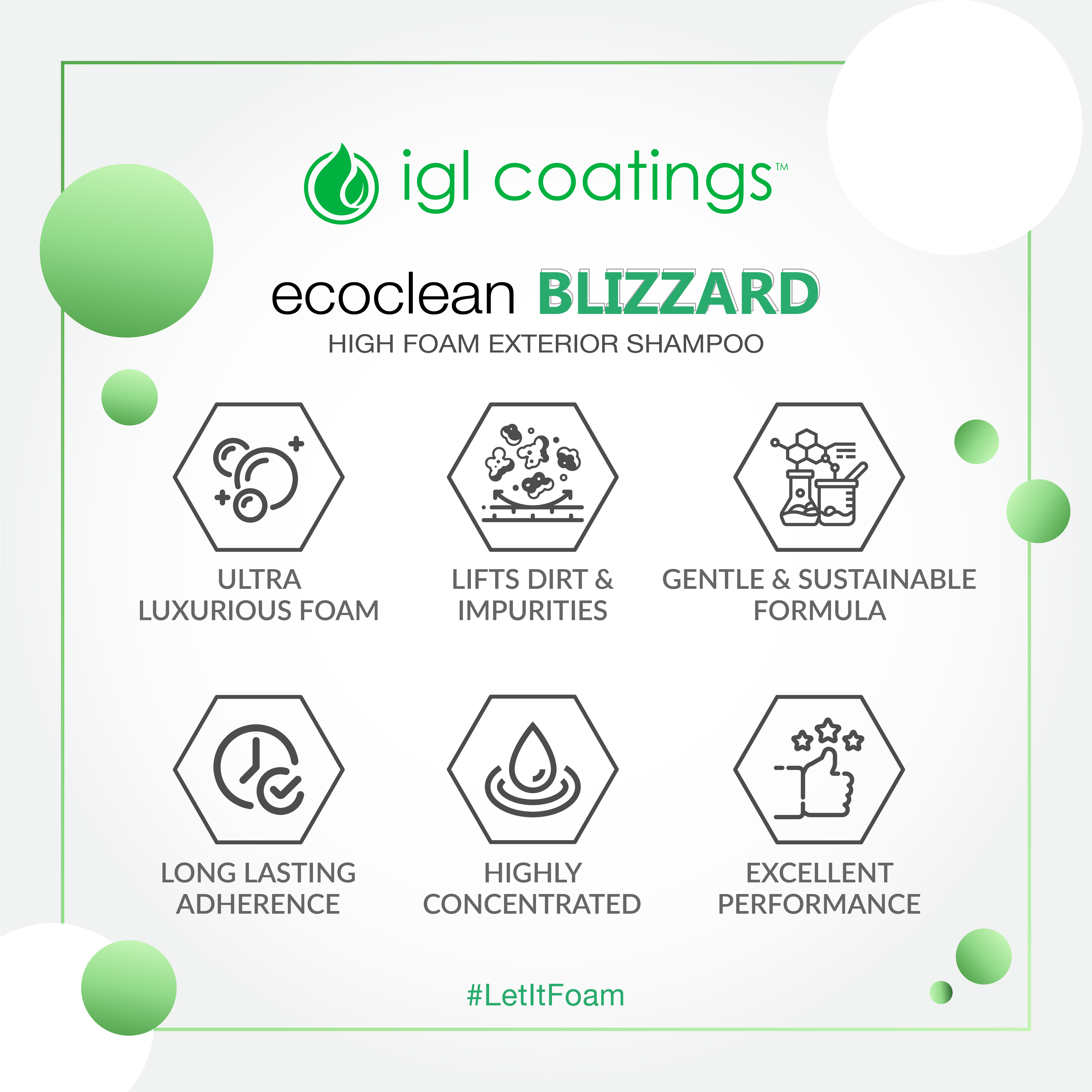 How Do You Use Our Blizzard?
Step 1
Mix Ecoclean Blizzard and water at a 1:150 ratio and pour it into the foam cannon bottle. But don't get excited to apply yet! Mix the solution well prior to application.
Step 2
The exciting part – Switch on your foam cannon bottle and begin foaming the surface desired. Spray the solution generously, ensuring it covers the area desired.
Step 3
Wash off with a pressure washer or clean the foamed surface with a wash mitt, sponge, or an IGL microfiber cloth to remove dirt and impurities, if necessary.
Step 4
Rinse the surface clean until there are no traces of the solution. ENSURE THE SURFACE IS DRY AFTER RINSING.
Note: Do not let the foam dry during steps 2 and 3. In the event of dried-up foam, spray again to wet the surface. Ecoclean Blizzard is recommended as a pre-wash when paired with Ecoclean Wash.
Want to know how Ecoclean Blizzard came about? Read more about the birth of our high foaming exterior shampoo in our press release. Watch our official Facebook Live Launch of Ecoclean Blizzard here.