Products
All The What's And Why's For IGL's Ecoshine Series
14 July 2021
We have all the what's and why's for IGL's amazing Ecoshine series! It's hot ride summer over here – and every hot ride needs to be taken care of! Just like the Ecoclean Series, Ecoshine creates gorgeous transformations! Tried and tested, Ecoshine products are created for almost all surfaces. If you've tried it, you know what we mean! From paint correction to providing moisture and nourishment, we've got it all! What's your favourite pick?
Have you tried them all?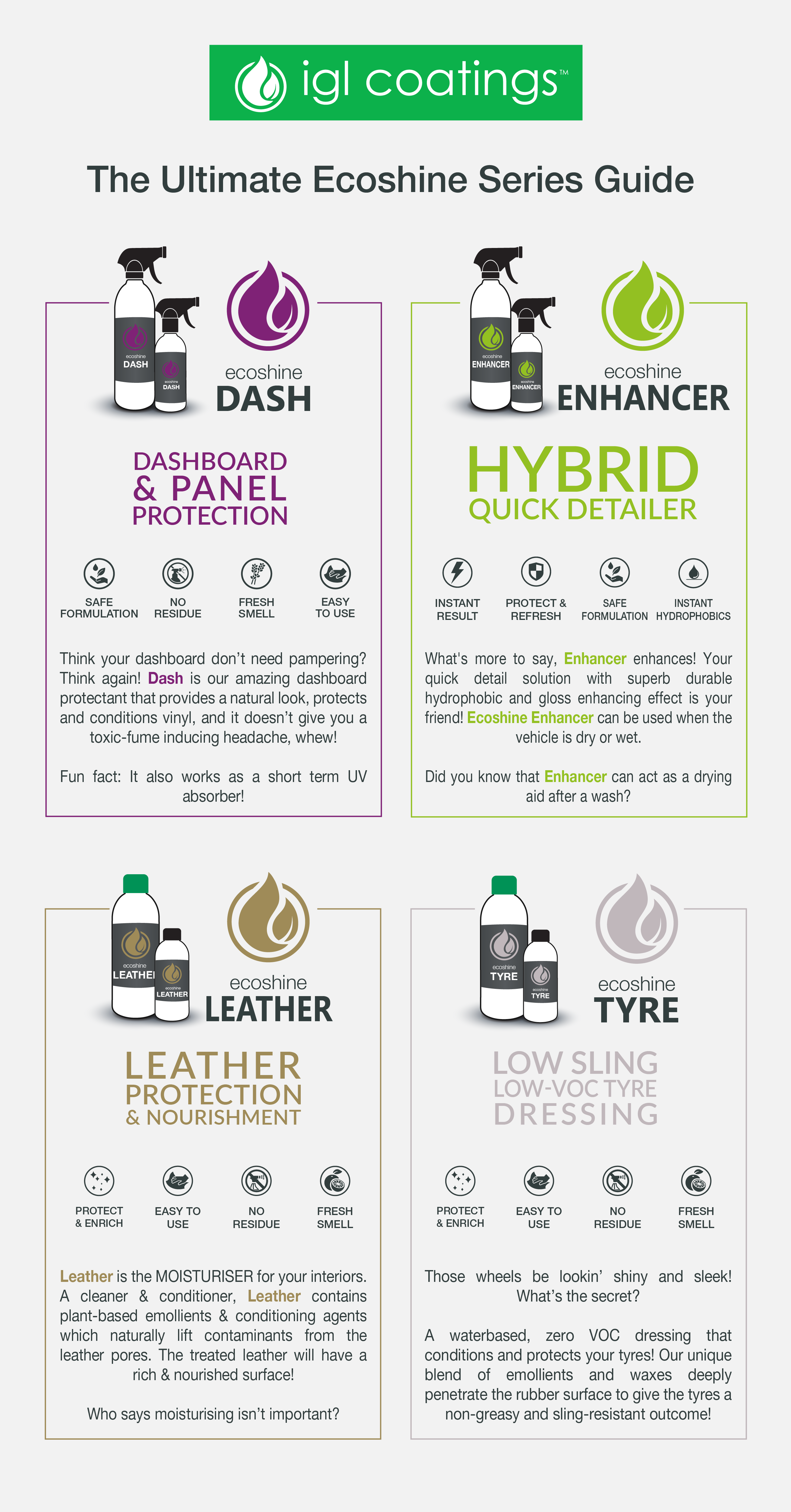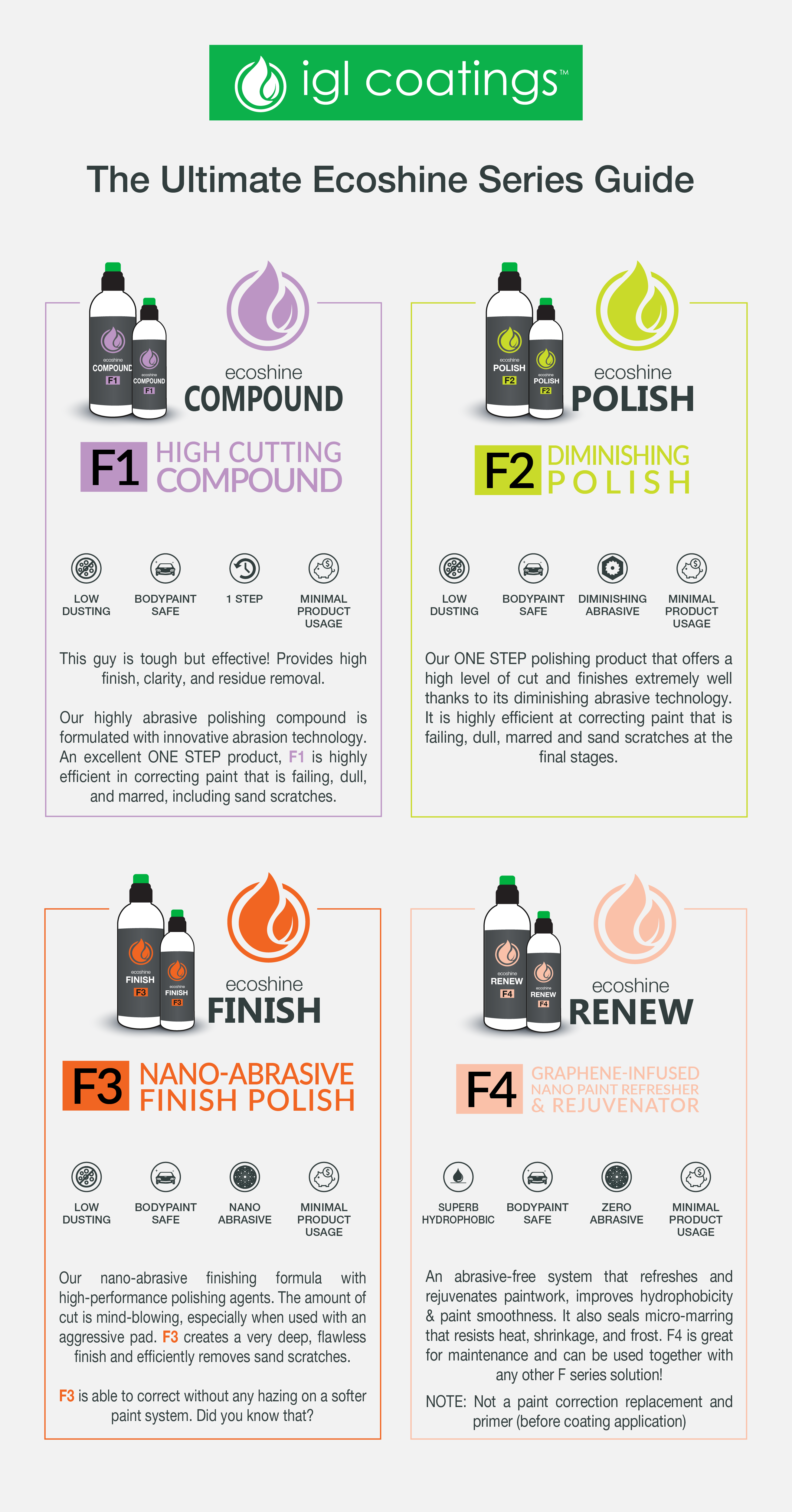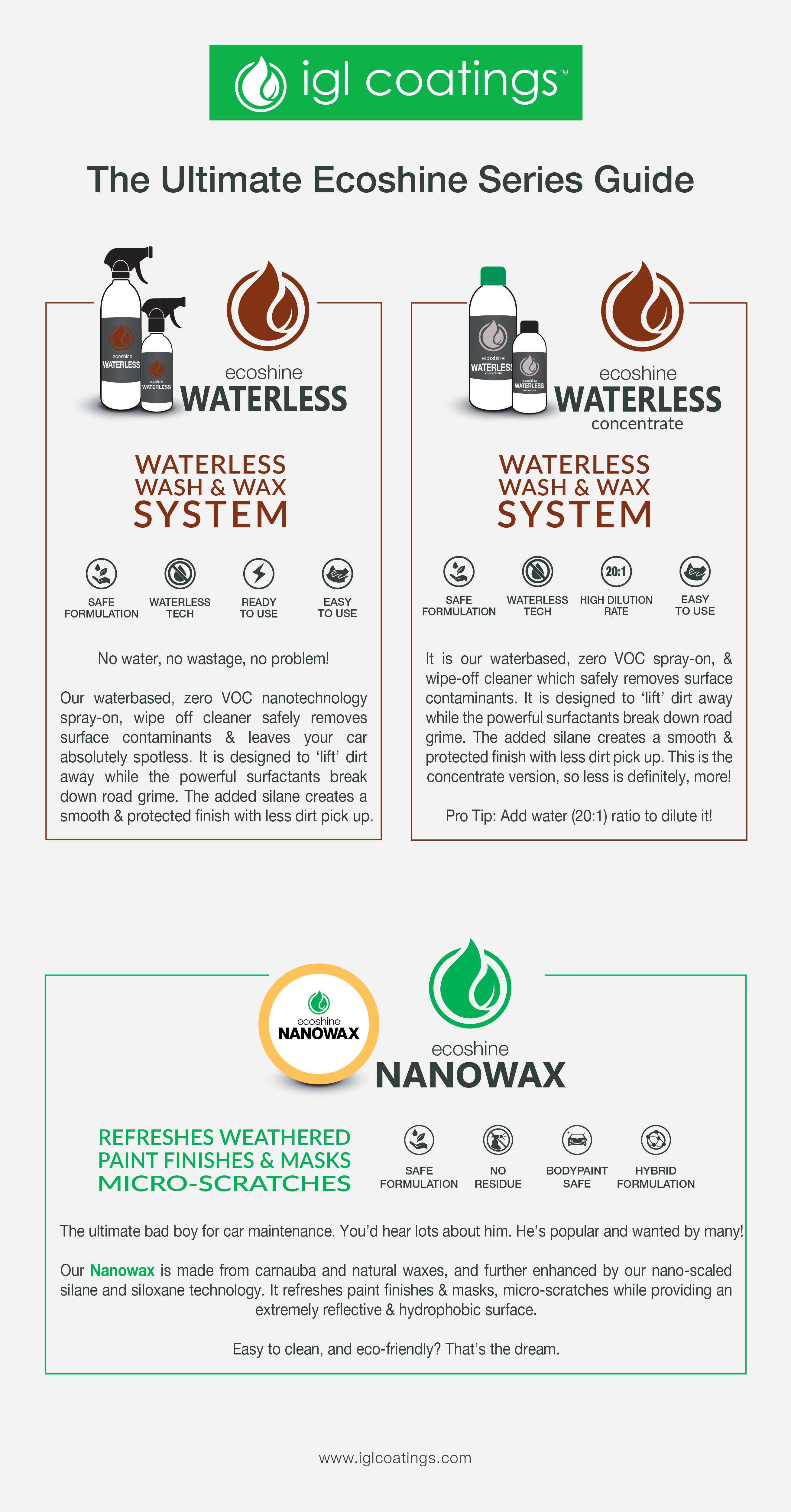 Looking for more info on our entire range? This is Part 2 of our ongoing series. If you've missed it (or want a recap on the ecoclean series) click here for more here. (All the What's and Why's For Ecoclean Series!)
What's your favorite Product? Join our poll here:
[yop_poll id="2″]
How popular was your vote? Watch out in our next newsletter for the results!
For further details and availability of our products, please speak with your country distributor or representative. Find them here. For further information, visit www.iglcoatings.com.Check us out on Facebook, Instagram, Twitter, and Youtube, or email us at marketing@iglcoatings.com for any further questions! Subscribe to our newsletter if you haven't already!