Happenings
PRESS RELEASE: IGL Coatings partners DHL Express to cut carbon emissions via sustainable aviation fuel
19 September 2023
The IGL Coatings Reduces Carbon Emissions with DHL
IGL Coatings, a global leader in high-performance automotive and anti-corrosion solutions, today announced another step towards its climate targets by becoming DHL Express' latest GoGreen Plus customer. The service supports IGL Coatings' goal to decrease the emissions for its time-definite international (TDI) shipments by 30 percent through carbon insetting.
Launched this year, GoGreen Plus enables customers to effectively mitigate the carbon footprint of their supply chains by choosing the amount of sustainable aviation fuel (SAF) they want to use for their shipments. The SAF is then blended with conventional jet fuel at point of air transport to lower the release of Carbon (CO2) and other greenhouse gases. SAF is currently the only scalable measure for the next years to come, given that it is the only option for long-range flights.
IGL Coatings considers SAF as a crucial element in its roadmap towards becoming a carbon neutral organisation, as SAF addresses and alleviates emissions resulting from the air transportation of the company's products by up to 30 percent. By subscribing to the GoGreen Plus service, IGL Coatings can responsibly respond to rising demand by its consumers, partners, and other stakeholders for more sustainable practices globally.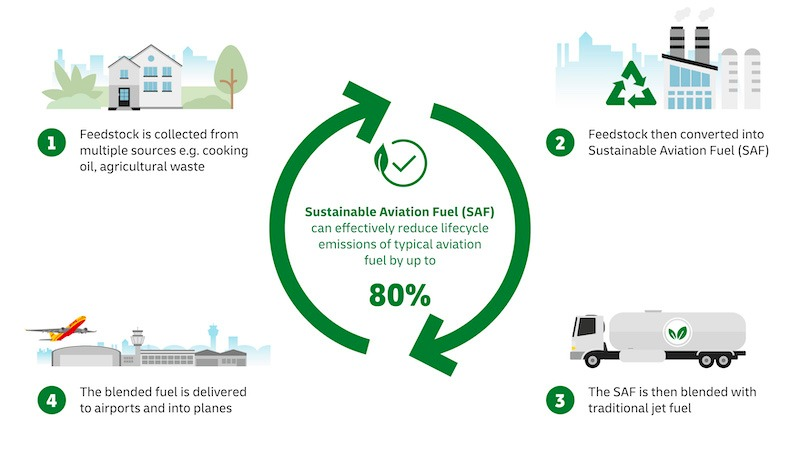 Taking Greener Steps With IGL Coatings
"At IGL Coatings, we have always pursued growth in tandem with sustainable practices. SAF is a key pillar in our journey to accelerate scope 3 reduction and decarbonise our growing global business," said Keong Chun Chieh, Chief Executive Officer and Founder of IGL Coatings. "We have always focused on sustainability in our products, prioritising innovative formulation and greener packaging. Together with DHL Express, we can move towards a 30 percent reduction in emissions and, in turn, cleaner operations."
Julian Neo, Managing Director of DHL Express Malaysia and Brunei, says: "We are seeding the transition to a net-zero tomorrow as we meet today's sustainability demands. We can drive this even faster and at scale through inclusive, cross-sector collaboration. We are honoured to have IGL Coatings come onboard and are excited about what we can deliver together."
IGL Coatings' use of GoGreen Plus applies across all its overseas trade lanes and is the latest in a long line of environmental actions by the company since 2019. In addition to offering a range of eco-friendly cleaning and coating products, it has introduced fully recyclable packaging, partnered with Canada-based Plastic Bank for a recycling campaign, and distributed 6,000 seeds pods.
Cutting Carbon Emissions up to 80% with SAF
GoGreen Plus is made possible following two of the largest SAF deals with bp and Neste in 2022 to supply over 800 million litres to the DHL Express network. It is expected that the strategic collaborations will save approximately two million tonnes of carbon dioxide emissions over the aviation fuel lifecycle—equivalent to the annual greenhouse gas emissions of 400,000 passenger cars.
SAF is produced from sustainably-sourced renewable waste and residue raw materials. In neat form and over the lifecycle, it significantly cuts emissions by up to 80 percent compared to conventional jet fuel. An independent third-party agency, Société Générale de Surveillance, verifies the reductions, which can be counted towards Scope 3 and Science Based Targets (SBTi).
GoGreen Plus is part of Deutsche Post DHL Group's sustainability roadmap for 2030 and contributes to the interim target of having at least 30 percent of fuel requirements covered by sustainable fuels.
About DHL – Excellence. Simply delivered
DHL is the leading global brand in the logistics industry. Our DHL divisions offer an unrivalled portfolio of logistics services ranging from national and international parcel delivery, e-commerce shipping and fulfilment solutions, international express, road, air and ocean transport to industrial supply chain management.
With about 395,000 employees in more than 220 countries and territories worldwide, DHL connects people and businesses securely and reliably, enabling global sustainable trade flows. With specialized solutions for growth markets and industries including technology, life sciences and healthcare, engineering, manufacturing & energy, auto-mobility and retail, DHL is decisively positioned as "The logistics company for the world".
DHL is part of DHL Group. The Group generated revenues of more than 94 billion euros in 2022. With sustainable business practices and a commitment to society and the environment, the Group makes a positive contribution to the world. DHL Group aims to achieve net-zero emissions logistics by 2050.
About IGL Coatings
Established in 2015, IGL Coatings quickly gained traction to become one of the most trusted names in the automotive detailing industry worldwide. From Shah Alam, IGL's reach and worldwide success can be attributed to its commitment and dedication towards innovation, sustainability, customer satisfaction and technology.
IGL Coatings is a global market leader in the development and manufacturing of innovative surface protection solutions. With a strong commitment to research and development, IGL Coatings creates industry-leading coatings that deliver exceptional durability, enhanced aesthetics, and environmental sustainability. Trusted by professionals and enthusiasts worldwide, IGL Coatings is dedicated to revolutionizing the automotive, marine, and industrial sectors with cutting-edge technologies and unparalleled customer support.
For more information about IGL Coatings and their range of automotive and marine products, please visit www.iglcoatings.com.