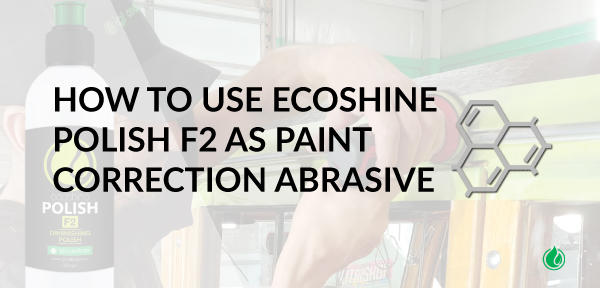 18 Mar

Incorporating ecoshine polish f2 into Your Paint Correction Routine

The abrasive polish and compounding systems, ecoshine compound f1, ecoshine polish f2 and ecoshine finish f3 were first introduced by IGL Coatings in 2017 (read launching here). Available in 300gms (10.58oz) and 1000gms (35.27oz) variants, the abrasive systems were an instant hit with detailers and installers.

The abrasive compounds and polishes are perfect for prep work before installing IGL Coatings ecocoat coating series, providing a powerful punch that complements the IGL Coatings range of products.

Polishes are essentially a paste (or sometimes in liquid form) hundreds of million abrasive grains held in suspension with a lubricant and is used to remove the uneven surface to create a smoother, more reflective surface.

ecoshine polish f2 is a super efficient cutting-polishing compound. This is due to our diminishing abrasive that breaks down when exposed to friction. This process allows the removal of scratches, dullness and medium to coarse sanding marks. It may also be used on both oxidised and new well dried paints.

Formulated as a diminishing abrasive, this means that when exposed to friction, ecoshine polish f2 begins to break apart. This process of dissolving is known as 'diminishing'.

As a diminishing polish, ecoshine polish f2 achieves the highest quality finish possible after allowing the product to fully dissolve. At the start, ecoshine polish f2 will be more aggressive than ordinary polishes, deeply cutting or polishing the surface.

As time progresses, ecoshine polish f2 will lose its cutting ability as the abrasive dissolves. When fully dissolved it will diminish with little to no cutting action. This generally means that ecoshine polish f2 will achieve a higher level of finish later in its polishing cycle as compared to traditional polishes.

When given sufficient time to cut and polish away its own scratches, the results are a glossy and stunning reflective surface.
6 easy steps to using your bottle of ecoshine polish f2
ecoshine polish f2 is generally applied by variable speed polisher with a medium-hard foam pad (IGL Coatings FM-O or FM-Y)
Apply a small quantity of ecoshine polish f2 on the polishing pad.
Let the polisher turn at low revolutions and spread the product on the surface via crossed movements.
Gradually speed up revolutions to 800-1500 RPM.
Be careful of preventing the surface from overheating and do not allow the polisher to stay on the same surface without adding more products.
Repeat the application if required, or until the surface correction is completed.
Wipe away any leftover product before it dries and buff the area with a clean microfibre cloth.
You can also watch the process below!
Important Note: When using ecoshine polish f2, it is important to work the polish through out its entire buffing cycle. This gives the abrasives time to break down, allowing the polish to leave a higher quality finish. Remember not to overwork the product and always keep your pad clean for best results.
There you have it, 6 easy steps to using IGL Coatings abrasive system ecoshine polish f2. Do you have your own experience with ecoshine polish f2 to tell us? Share it with us at [email protected] today!
IGL Coatings is the pioneer of 10H hardness coating since 2015. We're the leading manufacturer and formulator of low and zero VOC high solids ceramic coatings. Our product range includes multiple surface coatings, cleaning and maintenance for various surfaces including paint, glass, metals, plastic and fabrics.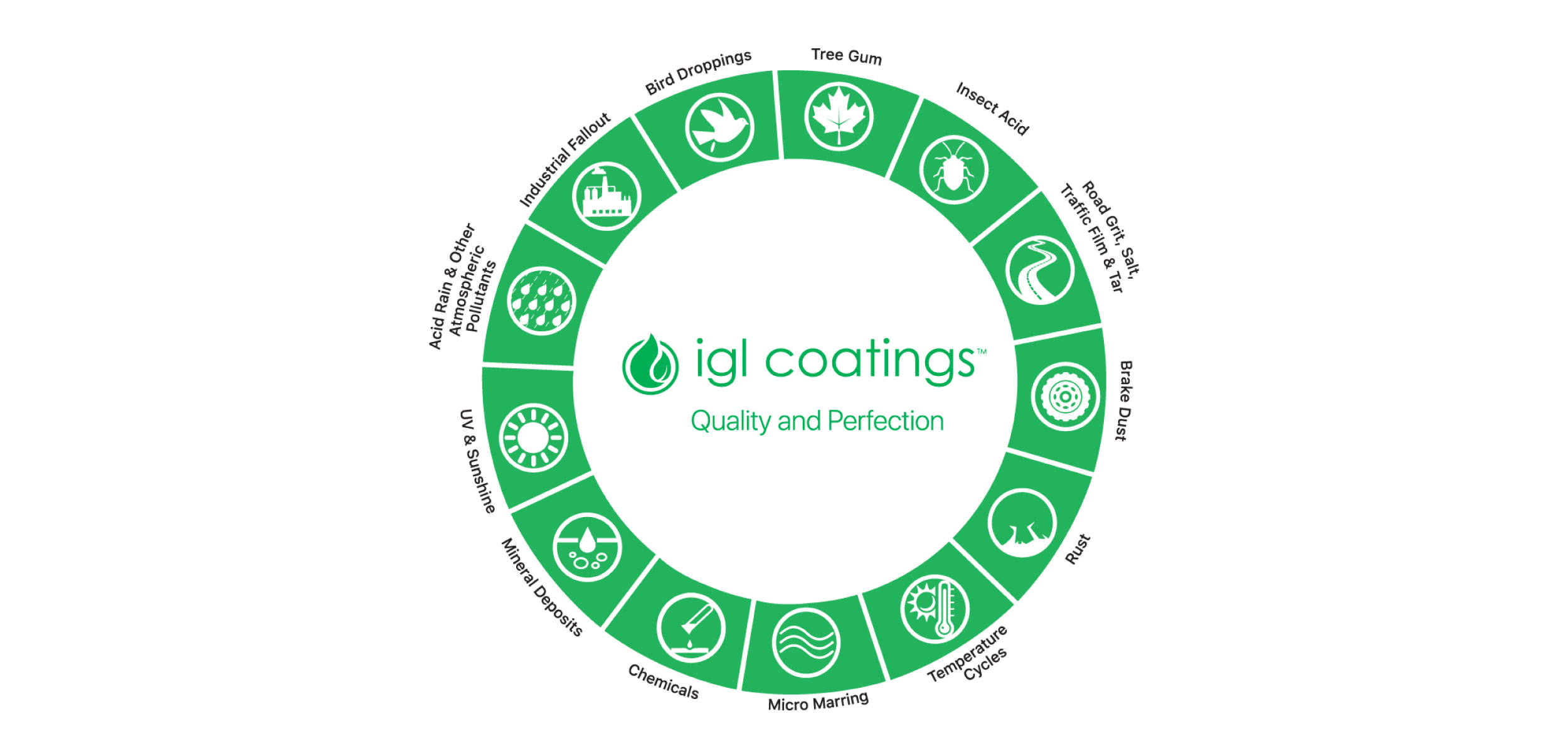 Find out more about how IGL Coatings can protect paintworks & enhance your detailing career at www.iglcoatings.com today! We're also available via [email protected] and +6010 792 9888.