Education
IGL Coatings Kenzo Launch at SEMA Show 2015
13 November 2015
This page has been revised Nov 5, 2018 to better reflect current information.
IGL Coatings launched our flagship 10H hardness coating, Kenzo, during SEMA Show 2015.
Result above was after 6 months with zero refresher or topper. KENZO is the first of its kind to contain 100% solid silica coating that feels as smooth as silk while providing extreme hardness, hydrophobicity and water spot resistance. IGL Coatings are the leader in 10H hardness coating, spearheading the technology with top R&D team.
SEMA Show 2015
The SEMA Show is the premier automotive specialty products trade event in the world. It draws the industry's brightest minds and hottest products to one place, the Las Vegas Convention Center.
As part of the AAIW, the SEMA Show attracts more than 100,000 industry leaders from more than 100 countries for unlimited profit opportunities in the automotive, truck and SUV, powersports, and RV markets.
The 2015 SEMA Show held during November 3 to November 6 drew more than 60,000 domestic and international buyers. The displays are segmented into 12 sections, and a New Products Showcase featured nearly 2,500 newly introduced parts, tools and components.
IGL Coatings were proud to showcase and launch our new Professional Installer Coatings – Ecocoat Kenzo in the New Products Showcase of Sema Show 2015.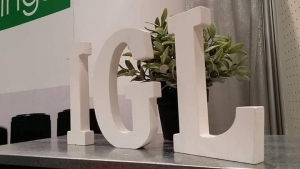 What is Kenzo?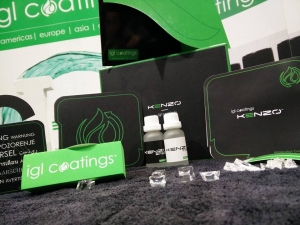 Kenzo, "the humble creation", is the newest and glossiest member of the IGL Coatings Family. Representing our first and exclusive pro-installer only coating, Kenzo, a two part coating, contains only the highest grade materials available.
The Kenzo Base Coat offers a 100% polysiloxane system that warrants great measurable film build to ensure long lasting durability. This exclusive formula surpasses the typical 9H hardness (pencil scale) that equates to tremendous scratch resistance. The Kenzo Base Coat will doubles as a primer by preparing the paint surface to receive the top coat, allowing the Kenzo Top Coat to adhere profoundly causing a semi-permanent bond which will last up to 4 years.
The Kenzo Top Coat is a enhanced formulation of a 70% polysiloxane system with high levels of UV inhibitors. Its focus is to exhibit high gloss and hydrophobic properties. In addition to the enhanced formulation, the Kenzo Top Coat offers its users the best water spotting resistance. The Kenzo Top Coat will not require any toppers throughout its lifetime.
Kenzo, from the Base Coat to its Top Coat is a professional detailer's answer for a low maintenance and high appearance system. With its ease of application and curing time, Kenzo gives a luxurious silky smooth coating. Coupled with a sustainable scratch resistance, extreme durability, enriched gloss, and amazing liquid repellency ability, Kenzo is and will be the newest choice of detailers worldwide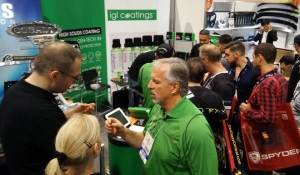 Global Testing
Before its launch at the SEMA Show 2015, Kenzo went through a 1 year Worldwide Spartan challenge.
Exclusive Kenzo samples were sent to trusted and highly skilled individuals all over the world. Kenzo was tested in the harsh icy winters of Finland, the fierce duststorms and extreme weathers of the Middle East, the volcanic atmosphere and dense sea salts of Hawaii and the harsh and polluted environment of the South East Asia.
Based on the roundtable results acquired worldwide, our experts made careful deductions, calculations and adjustments to the Kenzo formulation to ensure that both Kenzo Base Coat and Top Coat performs at its highest levels.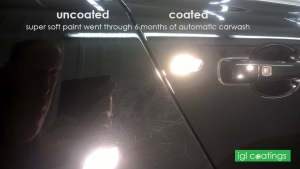 Amazing Response
During the launch at Sema Show 2015, IGL Coatings was fortunate to be able to showcase the ease of application of Kenzo. Our expert detailer was on hand to answers and demonstrate the application of Kenzo and explain the benefits to installers of using zero to low VOC coatings.
The response received was overwhelming and we look forward to responding to all the enquiries by IGL Authorised Kenzo installer in the United States and Canada.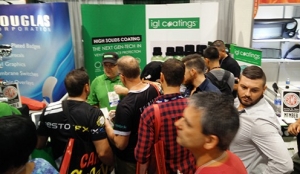 If you are interested in learning more about becoming IGL Coatings Authorised Kenzo Master Applicator, find out more here! Authorised installers get discounts & first spots in professional detailing classes held by IGL Mentors around the world.