Press Release
Press Release: Latest Detailer Accreditation as IGL Coatings Installer in UK
15 August 2019

 Contact: Fiona Chin
Mobile Phone: +6010 792 9888
Email: media@iglcoatings.com
Date: August 14th, 2019
IGL Coatings welcomed two accredited detailers who have completed their assessment in carrying and installing ecocoat quartz, a REACH compliant low VOC high solid ceramic coating synthetised with proprietary modified active material, carrier and nanotechnology to be free from any carcinogenic chemicals.
Mark Budge, owner of AutoLux Detailing Solutions, has successfully completed his ecocoat quartz detailing assessment under James Sutherland of Highland Polishing. AutoLux Detailing Solutions operates in Thurso, United Kingdom and is committed to providing service of the highest quality, paying particular attention to working efficiently while keeping the lines of communication with clients clear and concise.
Anthony Mc Conomy, sole proprietor of AMC Autocare, has also successfully completed his ecocoat quartz detailing assessment under Darren Wilson of Complete Car Care. AMC Autocare operates in Coleraine, United Kingdom and is a professional detailing service that developed into a full-time profession as a result of great passion for car care and detailing, providing highly experienced workmanship and a professional range of services.
IGL Coatings accreditation sessions are available worldwide for detailers to join. As the manufacturer and distributor of multiple levels and types of ceramic coating, IGL Coatings invite all detailers of automotive, marine, and industrial background to join future accreditation sessions.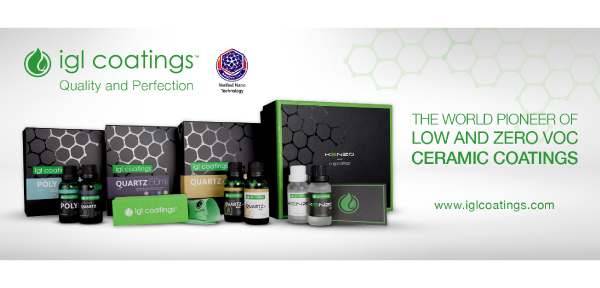 Join IGL Coatings as accredited detailer and connect with mentors. Newly accredited detailers are encouraged to send email with details to marketing@iglcoatings.com for feature articles with IGL Coatings.