Press Release
Press Release: Spot IGL Coatings in the Indy500 Heat with AJ Foyt Racing
4 September 2019

 Contact: Fiona Chin
Mobile Phone: +6010 792 9888
Email: media@iglcoatings.com
Date: May 24th, 2019
Accredited IGL Coatings detailer, Rides of Indianapolis, had the opportunity to join in the heat of 2019 Indianapolis 500 with AJ Foyt Racing during the qualification round, ceramic coating one of the ABC Supply Racing Chevrolets. AJ Foyt Racing car number 14, driven by Tony Kanaan, was ceramic coated with IGL Coatings ecocoat eclipse to protect the surface.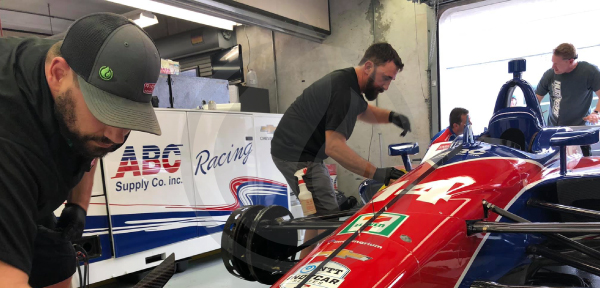 Joel LaPalme, President of IGL Coatings North America, was ecstatic about the project, saying that "This is HUGE! Last year, we had a project for rookie team and now we're coating one of the top teams with one of the top race car drivers in Indy500 today, Tony Kanaan." Kanaan is a strong competitor in the IndyCar Series and was the 2013 Indianapolis 500 winner. 2019 Indianapolis 500 sees Kanaan ranking in the 18th place, representing AJ Foyt Racing.
Indianapolis 500 is the world's oldest major automobile race. Held annually at Indianapolis Motor Speedway in Speedway, Indiana, the event is held over Memorial Day weekend in late May. It became a significant cultural tribute to America's rebellious past, yet an embodiment of the forward thinking it was founded upon.
Rides of Indianapolis, located in 7045 Girls School Ave, is an accredited IGL Coatings detailer and have well over 20 years of experience in the dent repair profession, offering honest advice on vehicle maintenance and repair.