Press Release
Press Release: International Network of Distributor at IGL Coatings HQ
9 July 2019

Contact: Fiona Chin
Mobile Phone: +6010 792 9888
Email: marketing@iglcoatings.com
Date: July 9th, 2019
IGL Coatings HQ is proud to host the International Network of Distributors and invite worldwide distributors from IGL Coatings North America, IGL Coatings Vietnam, IGL Coatings Thailand, IGL Coatings Taiwan, IGL Coatings Brunei, IGL Coatings Australia, IGL Coatings India and IGL Coatings China. The networking event is happening from July 9th to 11th, 2019, at IGL Coatings HQ in Bukit Jelutong, Malaysia.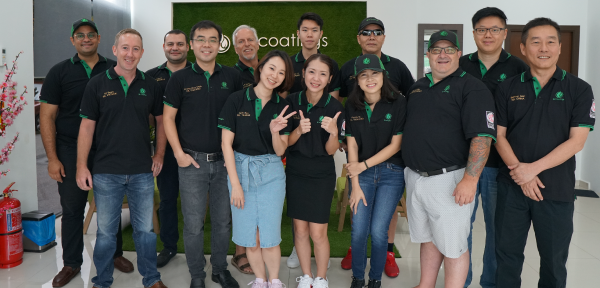 The IGL Coatings International Distributor Gathering aims to introduce worldwide distributors to the ins and outs of IGL Coatings HQ. Starting from introducing each department, there will be in-depth presentations of what each department is in charge of when it comes to company growth as well as future plans of campaigns and products that will be launched in the future.
To commemorate the access of IGL Coatings worldwide, an agreement signing ceremony with distributors will take place at MATRADE, Kuala Lumpur. This highlight of the networking event is happening on July 11th. The Distribution Agreements secures each distributor's rights to their respective countries, making the entire IGL Coatings' brand of products more accessible to consumers and installers, ensuring that the consumers and installers are provided with excellent support and customer service in each country.