Press Release
Press Release: IGL Coatings & EV Connection (EVC) Announce a Joint Collaboration
29 December 2020
To address the need for better public health and safety measures, IGL Coatings and EVC announced their collaboration to deliver a convenient and safe electric vehicle (EV) charging experience for EV users in Malaysia.
Electric vehicle users can now look forward to charging their electric vehicles at charging stations with charging plugs that have been coated with IGL Coatings' proprietary self-cleaning coating, Ecocoat Titan. The photocatalytic coating decomposes harmful pathogens on the surface of the charging station and charging plugs, thus ensuring a high standard of safety and hygiene for users.
Based in Petaling Jaya, EV Connection Sdn Bhd (EVC) is the leading one-stop Electric Mobility Service Provider in Malaysia with clients from top automotive brands like Porsche, Volvo, Mercedes Benz, and Hyundai. In 2020, EVC launched JomCharge, a mobile app that provides up-to-date information on the location and availability status of EV Chargers across Malaysia. To enhance users' experience, JomCharge provides real-time status information on chargers deployed by EVC in selected locations such as Caltex stations and Tesco Kepong.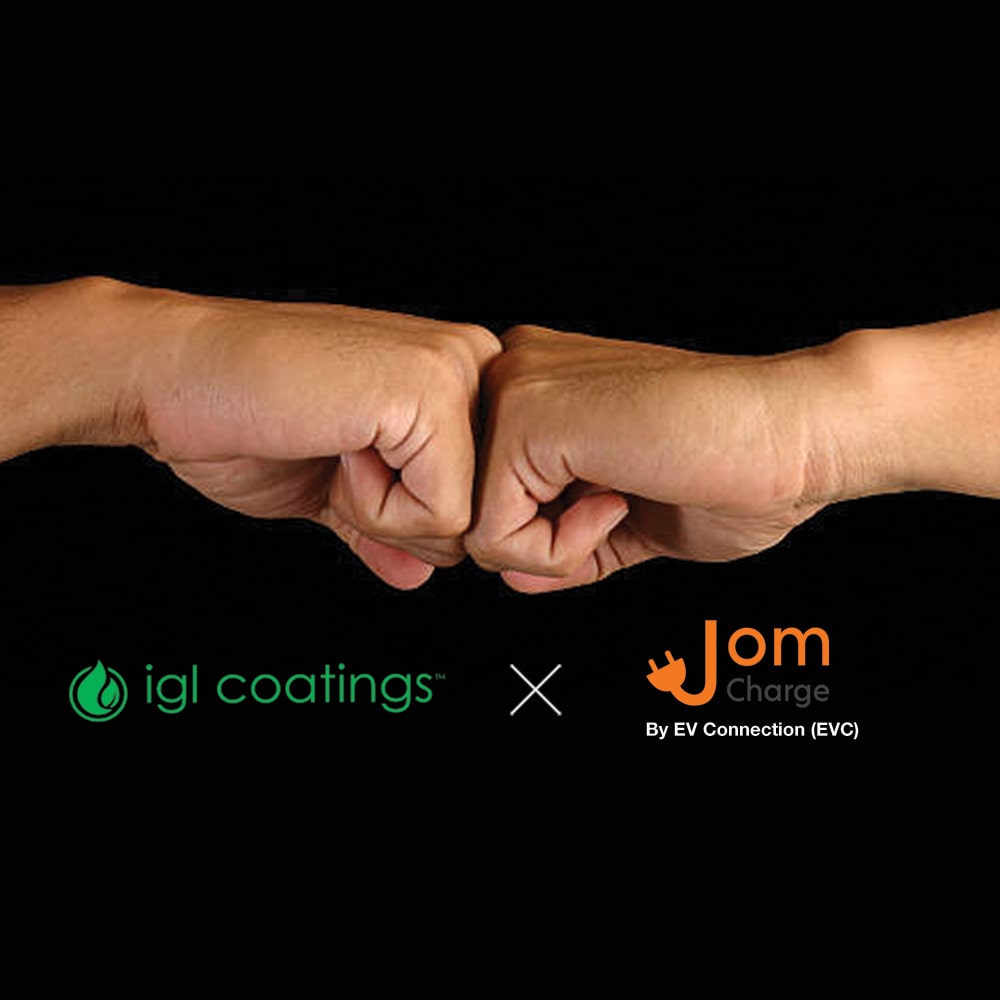 IGL Coatings, the leading manufacturer of green nano-technology coatings has been working tirelessly to address the most common problem in the new norm: ineffective and inefficient sanitization.
IGL Coatings' latest addition to its sanitization series is Ecocoat Titan, a proprietary self-cleaning coating that offers continuous protection against harmful pathogens. Currently being deployed globally after the successful launch in Malaysia, Philippines, Hungary, and Finland, IGL Coatings then collaborated with EVC.
"This self-cleaning coating that actively works throughout the day, reduces the need for constant sanitization on the charging stations, one of our standard operating procedures (SOP) in keeping hygienic surfaces", explained Ir. Lee Yuen How, Founder and CEO of EV Connection.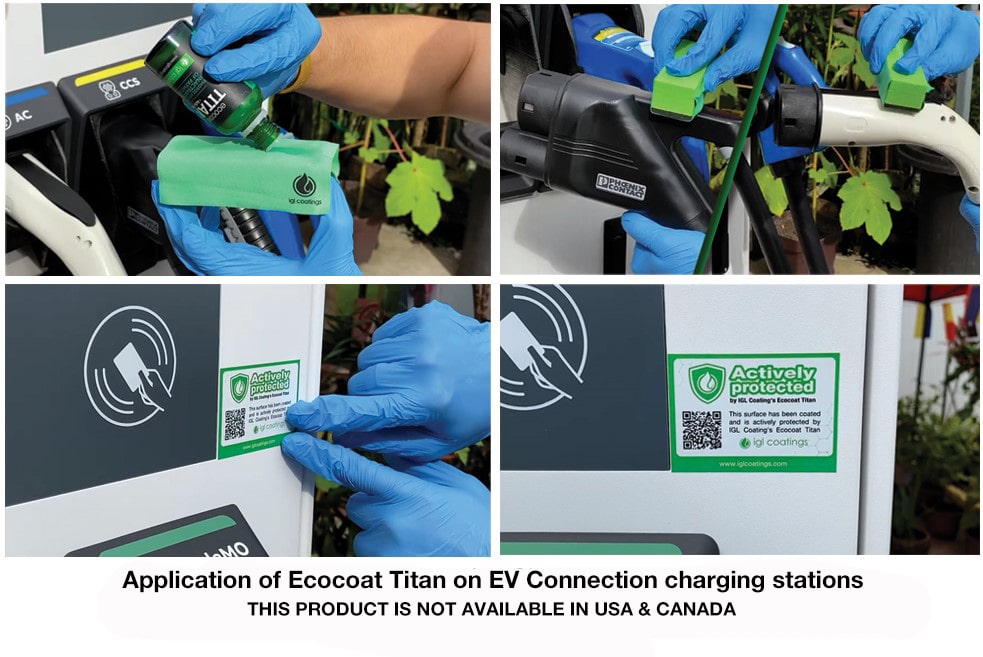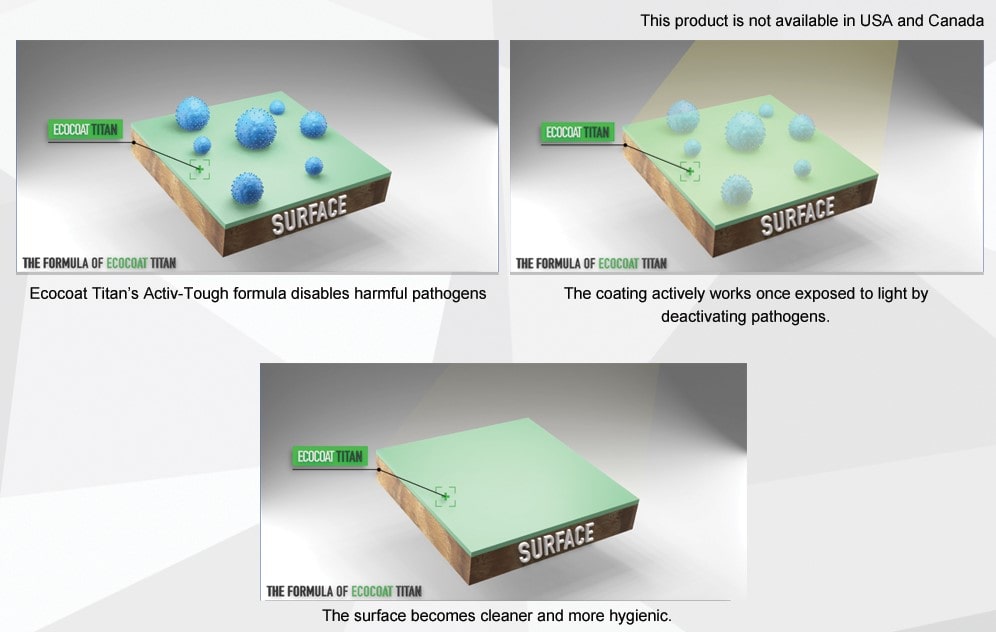 Ecocoat Titan's Activ-Tough formula functions on a nano-level when disabling pathogens. After being exposed to light, Ecocoat Titan actively works to deactivate pathogens and inhibit their growth, subsequently leaving the air and surface cleaner and more hygienic.
"Shared public utilities tend to have one of the highest bacterial counts as they are difficult to sanitize periodically and receive high amounts of traffic", said Keong Chun Chieh, CEO, and founder of IGL Coatings. "By applying Ecocoat Titan, not only are we supporting environmental safety but we are also effectively reducing the level of dangerous pathogens on shared public surfaces, keeping our communities safer."
"Once coated, the charging stations (including its plugs) have a reduced risk of spreading harmful pathogens. The coated surfaces are easily identified and marked "actively protected" once it is applied and installed", explained Keong. "From this initial pilot programme, we hope to be able to work closely with other public sectors and private industries in countries worldwide to provide a safer community."
EV Connection is a registered electrical contractor with the Energy Commission and also certified EV charger installer by TUV Rheinland. For more information on EVC, visit them at www.ev-connection.com
Note: Ecocoat Titan is not available in USA and Canada
Founded in 2015, IGL Coatings became Malaysia's first Nanoverified Technology Company developing low and zero VOC high solid coatings. IGL Coatings has expanded to over 40 countries with products covering the automotive, marine, aviation, and industrial sectors.
For more information on IGL Coatings, its products, new launches, business, and career opportunities, visit www.iglcoatings.com or send an email to media@iglcoatings.com.