Event
TAPA2018 Gears Towards Era of Sustainability & Green Innovation
18 April 2018
There's no stopping our hardworking founder in April. Wherever there's a trade show, there he'll be to represent the IGL Coatings brand to the world. Right after AMR2018 (read entry here) in Beijing, Keong flew off to Bangkok for the 8th Thailand Auto Parts & Accessories 2018 (TAPA 2018).
Of course, a visit to Thailand is not complete without visiting our distributors & detailers nearby. Keong dropped by to say hi and do a little catching up before the main event.
Held at the esteemed BITEC, this year's TAPA2018 focuses on "Innovation Clean for the Future" where the future development of the automotive industry is gearing towards electrically driven hybrid and battery powered cars.
TAPA 2018 is organized by the Department of International Trade Promotion in collaboration with Thai Auto-Parts Manufacturers Association. Mr. Sakon Varanyuwatana, Vice Minister of Commerce was also present at the Grand Opening of TAPA 2018 held on 5 April, 2018 at BITEC, Bangkok.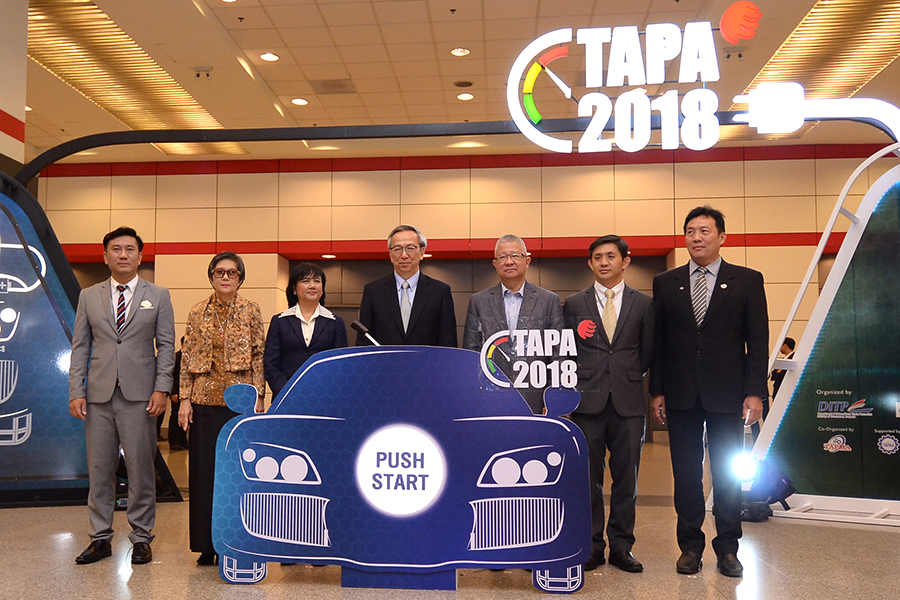 TAPA 2018 featured 500 exhibitors consisting of leading manufacturers, exporters, distributors, sub contractors, manufacturer OEMs and REMs from Thailand, Taiwan, Vietnam, Japan, Malaysia, Singapore, Indonesia, Italy, Germany, China, the Middle East, South America, Russia making up 1,000 booths.
The products and services on display include petroleum, lubricants, tools, dies, machines, vehicle, repair maintenance parts, maintenance and services, IT and management. IGL Coatings is proud to be part of such a giant line up from multiple expertise.
We have so many other events lined up for 2018 and when the date comes, you wouldn't want to miss it. So don't forget to sign up to our newsletter below!