Event
2022 Half Year Halftime Highlights!
30 June 2022
Its 6 Months since we welcomed in the year 2022 and now its halftime at IGL Coatings!
Here's what went on in 2022
Remember our feature on the biggest Lighted Billboard in Malaysia? That was Swweet! At an enormous 50 x 67 ft, The IGL Beacon towered over the horizon! Did you see it?
But that's not all, we had hearty welcome to our new IGL Family, Canada, Japan, Pakistan! And we'll be introducing new countries real soon!
Speaking about family, did you catch our amazing growth and detailer stories of our IGL Family from around the world? We had Tracy & Glenn, Mike Karlen, Gareth Jones, Matthew Goode, Shane Jack Harmston and Derrick Olson on with us so far for Beneath the Surface. We've got a whole list of line up to introduce to you soon too!
Join us every Tuesdays 10pm (EST/ EDT) | Wednesdays 10am (MYT) for more great insights!
We know you want more!
Everyone wants more! More facts, more research, more amazing behind the scenes stuff.
That's why we launched Myths & Facts; where we debunked popular myths and included interesting facts too. Some of the crowd favourites were the 10H hardness and just recently with why High Solids are better for you. If you missed any, this is your chance to binge watch! Watch Now!
Values at IGL
At IGL, we're all about ESG and our sustainable goals. In March, in celebration of Earth Hour and Earth Month, we launched the our Plant the Future Campaign where we encouraged the rejuvenation of our environment and gave out almost 6,000 Seed Pods all across Malaysia! Made from Recycled IGL Boxes, we're seeing little plants emerge, growing steadily.
We also had an amazing #KenzoCountdown in May. The Growth of the Kenzo Authorised Master Detailers is outstanding. Plus we're seeing more of you grow in skill and revenue year on year. I'm proud of all our IGL Installers who's putting in so much time and passion into your business and enhancing your skills. You guys are killing it!
Video Contest Ends soon!
Oh. And remember to send in your entries! Our Video Contest winner wins up to USD 5k in Prizes. 30 more days and counting… ending in July!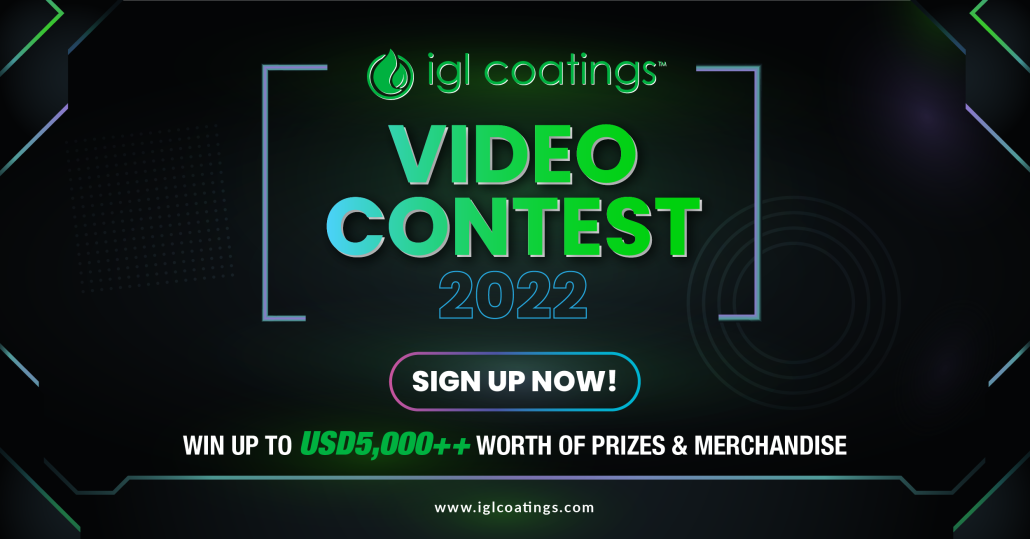 New Launches?
Love our innovative sock launch? A Prank that keeps on giving!
But don't worry we're not all just about pranks! We've got some exciting news for you. We're not just launching ONE new exciting NEW product this year.. Nope.. we're gonna do so much more!
Stay Tuned! Here's a sneak Peak right here!
We're getting ready for something new, ultra luxurious, strong and tough!
Our all new product, launching July 6th. You won't want to miss it! To keep up to date with all that's happening with IGL Coatings , Get Connected with us Right Here!