IGL Coatings SEMA Show 2023: New Products and Innovations Featured
23 October 2023
PRESS RELEASE
Date: 23 October 2023
Embargo : For Immediate Release
Contact: Fiona Chin
Email/ Phone: media@iglcoatings.com | +60107929888
Link: https://blog.iglcoatings.com/igl-coatings-sema-show-2023-new-products-and-innovations-featured/
IGL Coatings is counting down!
In its 56th year, the 2023 SEMA Show is forecasted to return to historic levels at the LVCC this October 31 till November 3. This will be the 7th SEMA Show for IGL Coatings. Debuting their first show in 2015 and missing out due to the pandemic in 2020, and 2021.
The Show proves to be an important milestone for IGL Coatings as they first showcased their Signature coating, Ecocoat Kenzo in 2015 and introduced graphene technology in their coatings in 2019. IGL Coatings now have their sights set on launching not 1, but 3 New Products at SEMA Show 2023.
The SEMA Show is the ultimate place for the automotive aftermarket industry to discover new products identify future trends, and make valuable connections that empower the growth of one of the most innovative industries in the country and the world. SEMA recently released its first-ever economic impact report, and the data showed that the industry contributes $337 billion to the U.S. economy and creates 1.3 million jobs nationwide.
"The SEMA Show is a must-attend event for anyone who wants to set the pace in the automotive aftermarket," said Tom Gattuso, SEMA vice president of events. "The scope of exhibitors, new product launches, high-quality programs, and opportunities at this year's Show will have attendees well-positioned for success in the coming year."
What's in store for the IGL Fam at SEMA Show 2023?
This Halloween, from October 31 till November 2nd at 12pm, IGL Coatings launches it new spooky products at the IGL Coatings booth #51185. SEMA Show attendees will be the first in the world to preview some of IGL's cutting edge coatings and cleaning products for 2024!
Keong Chun Chieh, CEO and Managing Director of IGL Coatings shares, "I'm very excited (and the team) as we will be unveiling some of our most innovative products at SEMA show 2023! Some of our IGL Fam from around the world will be joining us for probably our biggest SEMA Show yet."
During the Show, Keong will also be sharing his views on the latest in coating technology, the latest updates to the industrial test conducted, as well as IGL's future plans.
"Sustainability has always been at a forefront in the priorities at IGL Coatings. Our latest collaboration with DHL to cut up to 30% of our carbon emissions marks our dedication towards the greener future," explains Keong.
Featured Products during SEMA Show 2023
Alongside with the launch of the new products. IGL Coatings will be featuring their brand new booth and will also be showcasing their new line of Marine Solutions and Industrial Solutions Series.
IGL's featured product for SEMA Show 2023 is Industrial Solutions Aegis ~ a unique 2K anti-corrosion graphene reinforced coating that stands apart from any other system in the industry. From ultimate protection against the elements, clear, tintable and incredibly tough. IGL Aegis has major industry players interested in its protective capabilities. The outlook is clear in for IGL Aegis in the USD3.4 trillion corrosion industry.
IGL Aegis has undergone more than 10 different types of tests. Including heat resistance, MEK, taber abrasion, cross-cut durability, and a salt spray test for 6,000 hours (and counting!). For more detailed information on the tests results, click here.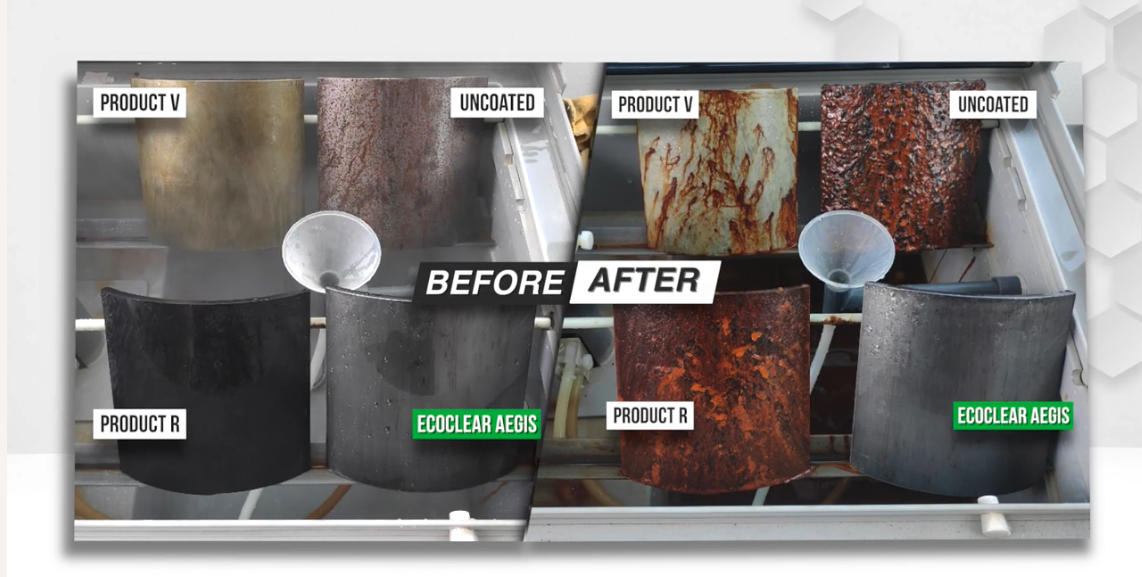 In the Salt Spray tests, Aegis outperformed its competitors. Formulated internally through IGL's inhouse R&D Team, the outlook is clear for IGL Aegis in the USD3.4 trillion corrosion industry.
About IGL Coatings
Established in 2015, IGL Coatings quickly gained traction to become one of the most trusted names in the automotive detailing industry worldwide. From Shah Alam, IGL's reach and worldwide success can be attributed to its commitment and dedication towards innovation, sustainability, customer satisfaction and technology.
IGL Coatings is a global market leader in the development and manufacturing of innovative surface protection solutions. With a strong commitment to research and development, IGL Coatings creates industry-leading coatings that deliver exceptional durability, enhanced aesthetics, and environmental sustainability. Trusted by professionals and enthusiasts worldwide, IGL Coatings is dedicated to revolutionizing the automotive, marine, and industrial sectors with cutting-edge technologies and unparalleled customer support.
For more information about IGL Coatings and their range of automotive and marine products, please visit www.iglcoatings.com.