Marine
Revolutionize Your Boat Detailing Services with IGL Coatings' Marine Solutions
13 July 2023
Boat detailers understand that achieving and maintaining stunning visuals while protecting the boat from harsh marine elements can be challenging. With this in mind, IGL Coatings scientifically developed their Marine Line that was recently launched. Let's dive a bit deeper into this world and discover more about its value to you and your clients.
Marine: Exceptional Surface Protection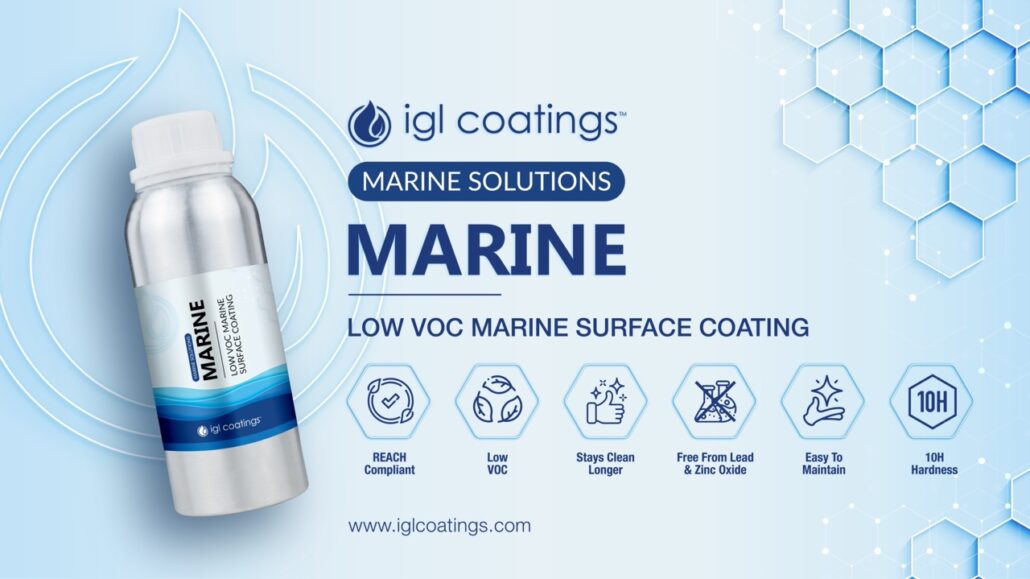 Meet Marine, a premium ceramic coating that is tailor-made for maritime vessels. This high-quality product stands out among the competition, offering exceptional surface protection and boosting resistance against scratches, dullness, and marring – all the while maintaining a superb finish. All with its signature hydrophobicity , making surface cleaning and care a breeze for up to two years.
Prep: Exceptional Surface Preparation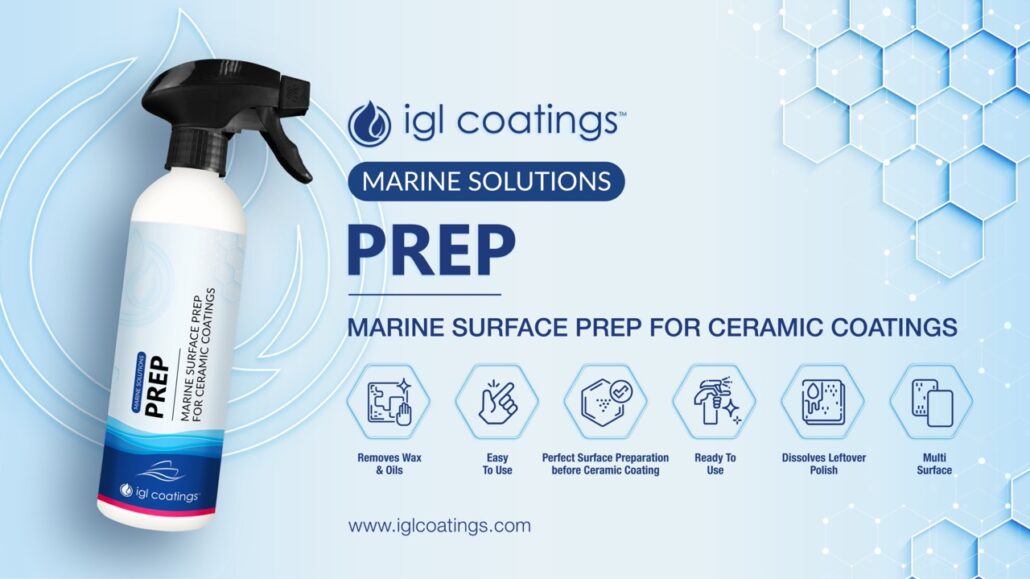 Proper surface prepping is pivotal to an effective ceramic coating application. IGL Prep is your solution ensuring your clients' boats are free of any contaminants before applying the ceramic coating.
Prep is the ultimate ceramic coating surface preparation product, making it an essential partner for achieving flawless ceramic coating applications. It is specifically designed to be used after paint correction, effectively dissolving and removing any remaining polish, wax, glue, grease, and oil.
With Prep, surfaces are perfectly ready for that ceramic coating. Great surface prep ensures better adhesion and the durability of the protective coating, making it a worthwhile investment for your clients.
Intense: Cleaner and Degreaser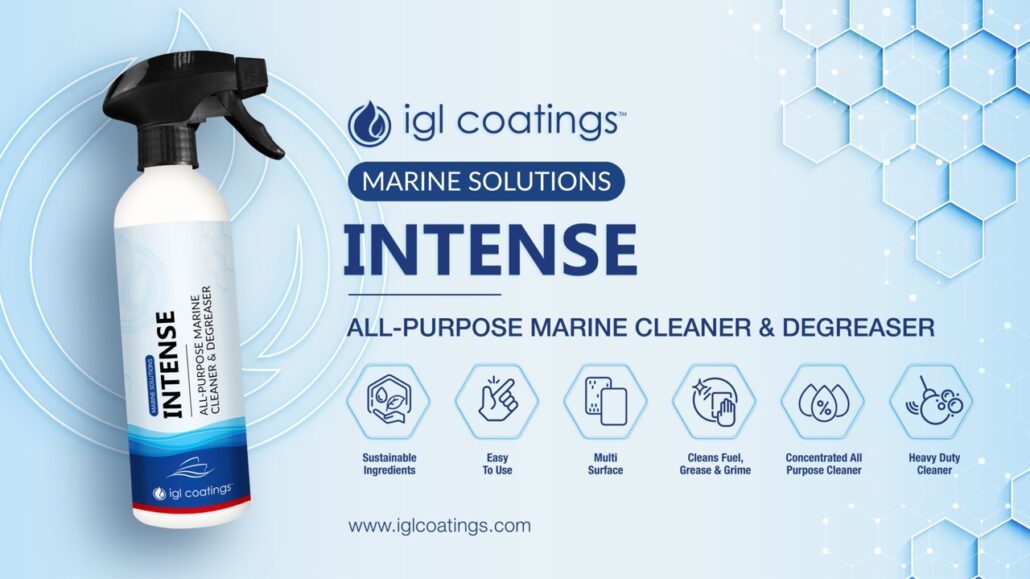 Intense is a superior marine cleanser and degreaser. It's been specifically crafted to deal with:
Stubborn oil
Unyielding grime
Sticky dirt found on any marine surface
This all-purpose formula is highly concentrated. Not only does it blend eco-friendly ingredients, but it also incorporates soy. This mix results in a potent, yet green cleaning solution. It's the go-to cleaner for all marine structures like boats, yachts, and other water-based entities.
Forget about the struggle of scrubbing your structures. With Intense, strenuous scrubbing becomes a thing of the past. Its powerful, multi-functional formula enables you to remove different elements such as dirt, grime, food spills, fish blood, and other debris, from your marine surfaces.
Intense Lite: Lite and Easy Does it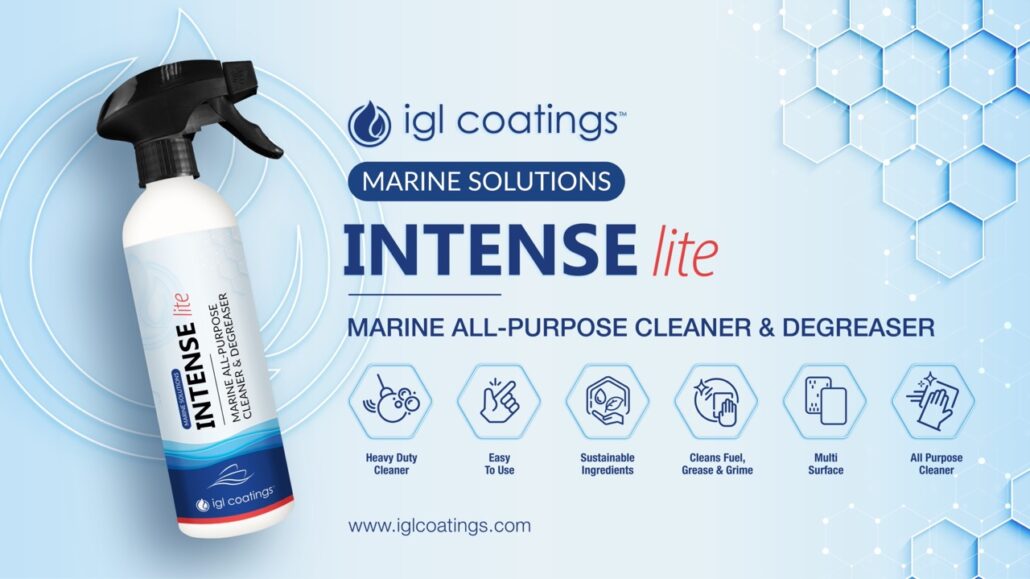 Intense Lite is an exceptional ready-to-use all-purpose marine cleaner and degreaser, designed to make tedious marine cleaning tasks swift and efficient. Just like Intense, crafted using a blend of sustainable ingredients, Intense Lite is an eco-friendly solution that excels at dissolving grease, oil, grime, and dirt. Its powerful, multi-purpose degreasing formula eliminates the need for heavy scrubbing, lifting dirt, grime, food spills, fish blood, and more from marine surfaces.
Intense Lite is compatible with surfaces like hull, painted metal, fiberglass, plastics, metals, rubber, and wood, making it a versatile choice for all surface areas.
Bid Adieu to Water Marks with Erase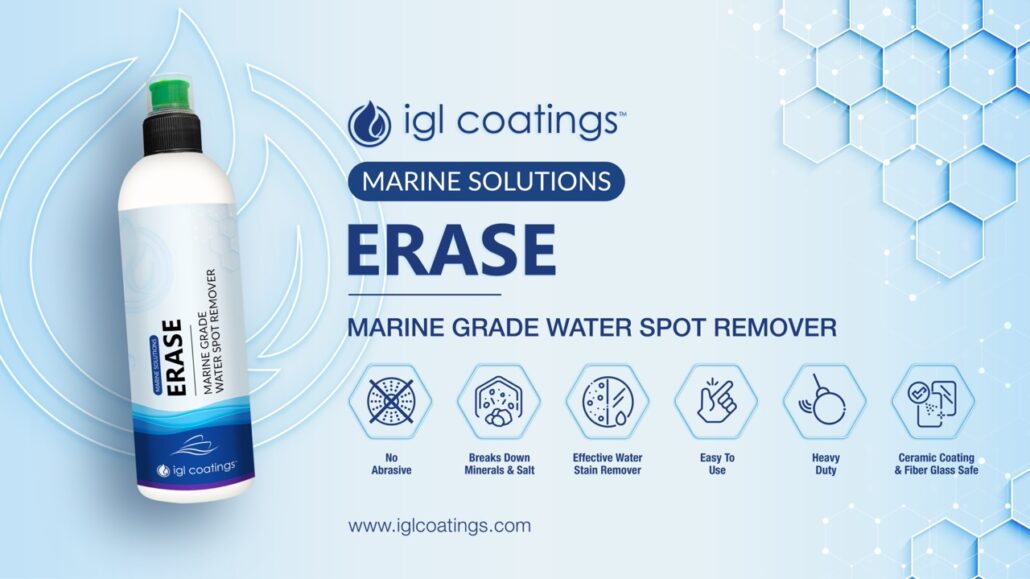 How do you remove tough water stains on boats? With Erase of course! Erase is your ultimate solution to marine-grade water stain removal. Rest assured that those conspicuous water stains on your boat's fiberglass and gel coat surfaces can be effectively managed. Powered by its heavy-duty formula, Erase is adept at breaking down hard minerals, pollution and salt. The result is a boat that radiates a brand new look.
The ease of application is another major advantage of Erase. With its abrasion-free characteristics, you get an efficient tool to combat water spots and stains. Be it saltwater or freshwater traces, Erase readily removes them, requiring little to no abrasion. It's safe to use on all painted and ceramic coated surfaces, thus providing an extra layer of care for your vessel. Perfectly suitable for a variety of marine surfaces like paint, clear coat, gel coat, glass, and fiberglass, Erase promises to sustain the boat's aesthetic appeal all season long. However, remember not to use it on laminated glass or plastics.
Vanish: The Ultimate Solution for Mold & Mildew Stains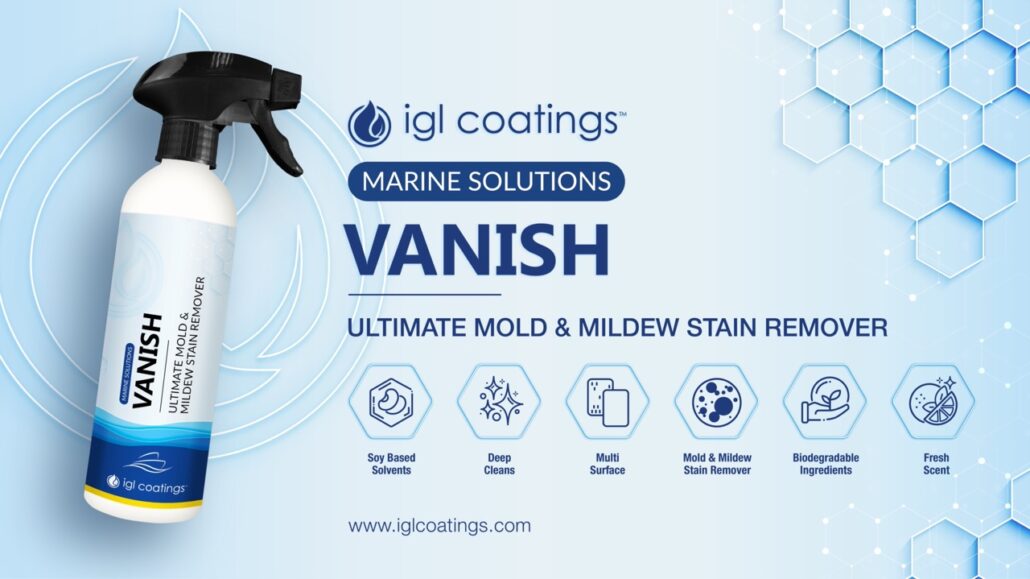 Say goodbye to stubborn mold and mildew stains on your boat with Vanish, your all-in-one marine mildew cleaner. Powered by fast-acting soy-based solvents, Vanish effectively dissolves and removes even the most stubborn stains from a wide range of surfaces, including plastic, rubber, fiberglass, vinyl, and more. Apply Vanish to cushions, covers, chairs, upholstery, and life-jackets for a spotless and residue-free finish. Make Vanish your go-to solution for mold and mildew stain removal and enjoy a consistently clean boat with peace of mind.
Many Benefits, One Solution: Vanish
Vanish is not only a deep cleaner but also excels in removing mold and mildew stains. It is uniquely versatile, suitable for a variety of materials such as carpets, upholstery, leather, vinyl, life-jackets, and canvas. In addition, the eco-friendly, non-toxic, and NPE-free properties of Vanish make it a responsible choice. The non-sticky, residue-free formula leaves surfaces impeccably clean.
About IGL Coatings
IGL Coatings is a market leader in green nanotechnology coatings and solutions, offering eco-friendly, low and zero VOC products for a broad range of surfaces, including automotive, marine, building, and industrial applications. Our commitment to sustainability and performance has allowed us to be a trusted brand across the globe. Be a part of this revolution, adopt IGL Coatings' Marine Line for your boat detailing business, and explore a world of possibilities. For more information please visit our website www.iglcoatings.com or contact us at marketing@iglcoatings.com