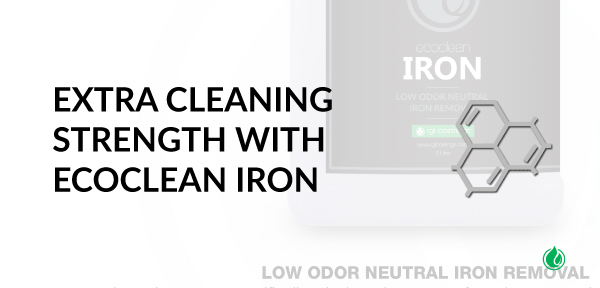 12 Feb

Adding ecoclean iron to Your Inventory for Extra Cleaning Strength

Wheels are the closest to where most contaminants come from, like the brake pads and road dust particles. This is where ecoclean iron comes in to go after metal particles that cling to your wheel and decontaminate the affected surfaces. Removing the iron deposits without further scratching or marring the surface is what ecoclean iron does best.
Thicker consistency for less product waste
The current formulation is thick in consistency to reduce dripping and product wastage due to gravity. ecoclean iron works by clinging onto surfaces to effectively remove any iron deposits and other metal contaminants from the surface.
ecoclean iron also neutralises the corrosive chemical reactions of the deposits to reduce surface rusting. Once in contact with the deposits, the catalysts in ecoclean iron react and turn purple to remove the contamination from the surfaces. That's how you get the infamous "bleeding" effect from. How cool is that?
There are plenty of reasons you should start using ecoclean iron in your decontaminating routine. But here are the top 6 reasons we believe you'll like ecoclean iron.
INSTANT RESULT: Quick removal of rust and loose iron from surface
EFFICIENT BUT SAFE: Safe for all surfaces
NEUTRAL pH: Non acidic or alkaline formulation so that it does not cause damage to surface and it is REACH compliant
LOW ODOUR: Formulation is based on low odour chelating agent
REMOVES STUBBORN RUST: Removes rusts that are embedded inside the paint
EASY TO USE: Simple and straightforward application method
Unsure of how to use ecoclean iron? Check out our previous blog, Bleed Out the Rusty Wheels with ecoclean iron!
IGL Coatings is the leading manufacturer and formulator of 10H hardness ceramic coatings. Our product range includes multiple surface coatings, cleaning and maintenance for various surfaces including paint, glass, metals, plastic and fabrics. ecocoat KENZO is our flagship 10H coating, suitable for any car for the ultimate paint protection.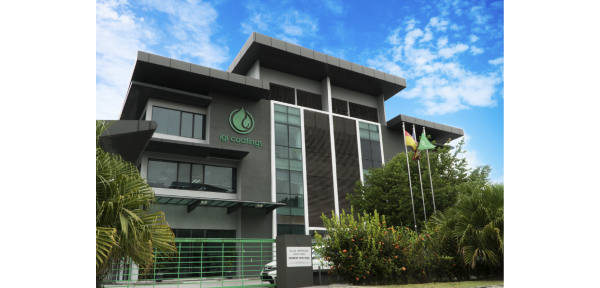 Find out more about how IGL Coatings can provide support for your detailing shop & enhance your detailing career at www.iglcoatings.com today! We're also available via [email protected] and +6010 792 9888.