Step 1 in detailing; decontaminate. Some may call it decon or decon wash, which is basically removing iron fallout from vehicle surface. This is important to avoid micro marring.
So always be prepared with a bottle of ecoclean iron, a low odour waterbased, highly effective, acid-free & pH balanced (~7pH) iron remover.
Removing fallout from all surfaces (yes, all!)
ecoclean iron is effective and safe to use on all car and non-car surfaces. As it will not deteriorate clear coats, you can use it to decontaminate iron deposits on multiple surfaces.
ecoclean iron contains unique chemical ingredients that effectively dissolves the sintered iron by forming a water soluble iron complex and putting a stop to corrosion. 
You don't have to take our words for it, our accredited detailers can happily show you how ecoclean iron works.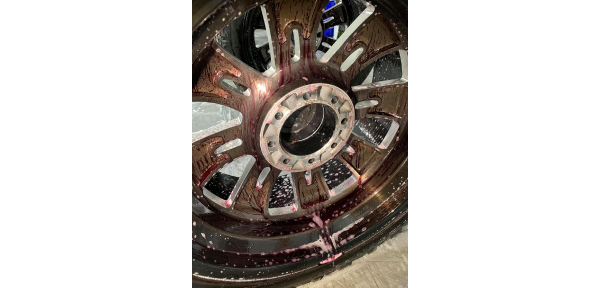 Wheels are the closest to where most contaminants come from, like the brake pads and road dust particles. Removing the iron deposits without further scratching or marring the surface is what ecoclean iron does best.
Fallout removers like ecoclean iron are specifically designed to penetrate metal particles and decontaminate affected surfaces. It's formulated for cleaning of vehicle paintwork and wheels (closest to brake dust source) to remove the iron deposits without further scratching or marring the surfaces.
Curious about how to use ecoclean iron? Click here to read our complete step by step guide!