Level Up Your Detailing Skills with Expert Training
21 November 2023
Whether you're an experienced detailer or just dipping into the dynamic world of ceramic coatings, there's always value in learning more and honing your skills. At IGL Coatings, we're not just committed to advancing technology in eco-friendly car care solutions.
We also focus on equipping our detailers with high-quality training essential to their success. When you understand the 'why' behind the 'how', you can provide better service to your clients and elevate your craft to the next level.
The Necessity of Professional Training
A detailer may occasionally hesitate or question the need for training sessions, believing they add little to their existing skills. However, in this assumption, they might unwittingly miss out on valuable opportunities for growth and enhancement in their professional craft.
Training does not simply mean learning the basics; it's an avenue to refine your skills, learn new techniques, gain advanced industry knowledge and meet likeminded peers and mentors!
These sessions arm you with a range of vital skills – from mastering the art of surface preparation to honing your customer interaction abilities.
In the highly competitive detailing market, a training can be the distinguishing factor that makes you to stand out. After all, it is these extra layers of expertise and customer-oriented service that will leave a lasting shine on your professional profile, setting you apart from the crowd.
What Makes IGL Coatings Training Sessions Stand Out?
Here are some reasons you why shouldn't miss our training sessions:
1. Gain Mastery in Application and Preparation Techniques
A well-prepped surface is the secret to a perfect ceramic coating finish. Go beyond ceramic solutions applications. Get ready to plunge into optimal surface preparation for a flawless finish that lasts.
2. Learn About Safety Precautions
We take safety seriously. Beyond just supplying eco-friendly products, we arm our detailers with knowledge on how to handle products safely and best practices when applying coatings.
That's why as a manufacturer, we provide access our TDS, SDS and all safety and product information to you. IGL Coatings is your trustable brand that formulates, creates and produces amazing products that outshine others. 
3. Earn a Credible Certification
As an IGL Coatings-certified installer, your credibility receives an immediate boost. Clients are more likely to trust you with their vehicle when they know you've been trained by a globally recognized brand.
Trained in the in-depth usage and application of our premier ceramic coating, Ecocoat Kenzo, you get to assure your customers of top-tier quality and incredible results.
As a Kenzo Master Installer, you have exceptional knowledge in identifying different types of vehicle paint and surfaces, and how to best prepare and treat each of them for long-lasting protection.
Moreover, steering the conversation with the "Kenzo Master Installer" badge reassures your customers about your exceptional craftsmanship and commitment. It displays your ability to expertly apply the most advanced IGL Coatings product, promising your customers an extraordinary gloss that endures.
4. Get Up to Speed with Cutting-Edge Techniques
Unsure how to deal with new paint hybrid technology? Want to learn how to apply our latest graphene-reinforced coatings? Breeze through your application dilemmas with deep insights shared by our in-house specialists.
5. Get Hands-On Business Advice
Our training goes beyond technical aspects. Benefit from our years of business development experience and glean advice on pricing your services, offering warranties, crafting marketing strategies, and even generating leads.
Our seasoned professionals bring years of industry-specific business knowledge to the table, which can be instrumental in shaping your business for success.
At IGL Coatings, we understand that setting the right prices for your services can be challenging. During these training sessions, you will learn the art of pricing effectively, balancing competitive rates while ensuring profitability.
Meeting Success with IGL Coatings
Good training empowers you to make informed decisions, ensuring not just the success of individual projects but the growth of your entire business. So invest in your success – join our training program and let's layer success upon success, one ceramic coating at a time.
Ready to elevate your detailing game with IGL Coatings? Sign up for our upcoming training sessions now! Together, let's drive towards excellence in detailing.
Remember: the detail is in the details, and nothing equips you to focus on those like professional training.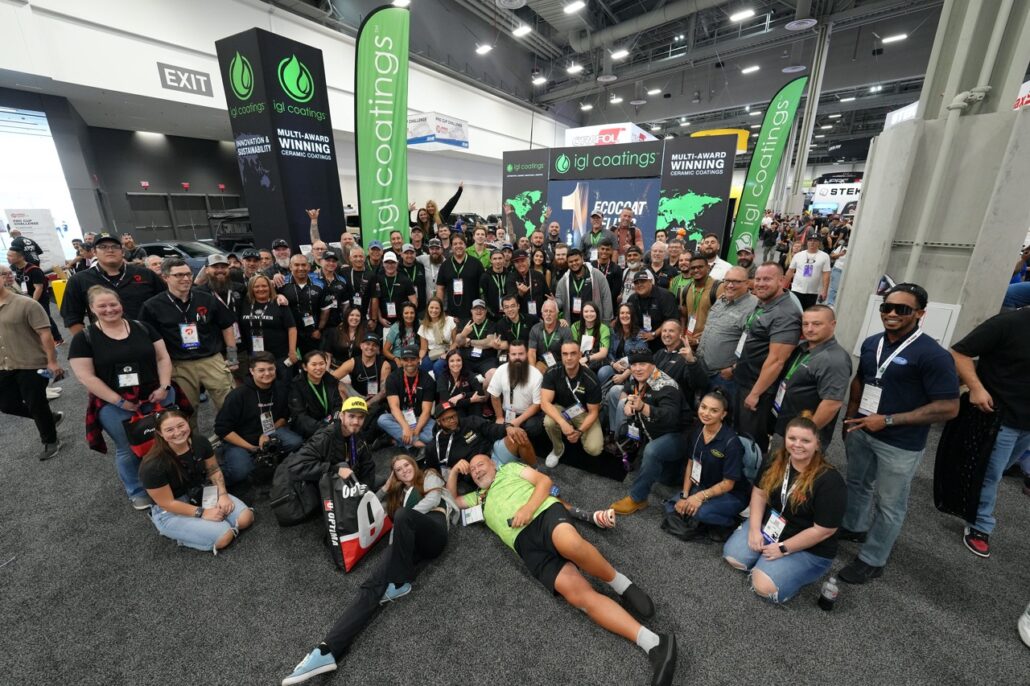 About IGL Coatings
Established in 2015, IGL Coatings quickly gained traction to become one of the most trusted names in the automotive detailing industry worldwide. From Malaysia, IGL's reach and worldwide success can be attributed to its commitment and dedication towards innovation, sustainability, customer satisfaction and technology.
IGL Coatings is a global market leader in the development and manufacturing of innovative surface protection solutions. With a strong commitment to research and development. IGL Coatings creates industry-leading coatings that deliver exceptional durability, enhanced aesthetics, and environmental sustainability. Trusted by professionals and enthusiasts worldwide. IGL Coatings is dedicated to revolutionizing the automotive, marine, and industrial sectors with cutting-edge technologies and unparalleled customer support.
For more information about IGL Coatings and their range of automotive and marine products, please visit www.iglcoatings.com.