Want to be a Kenzo Master Installer?
Or you just aren't so sure why you should put in the extra effort to be a Kenzo Master Installer?
So you've heard about Kenzo and think that maybe you would like to know more about how to get certified.
Here's 5 reasons why Kenzo should be in your arsenal and how you can make mint from it.
Reason No. 5: Ecocoat Kenzo has won numerous innovation awards, and is the first in the industry to be graphene and nano technology verified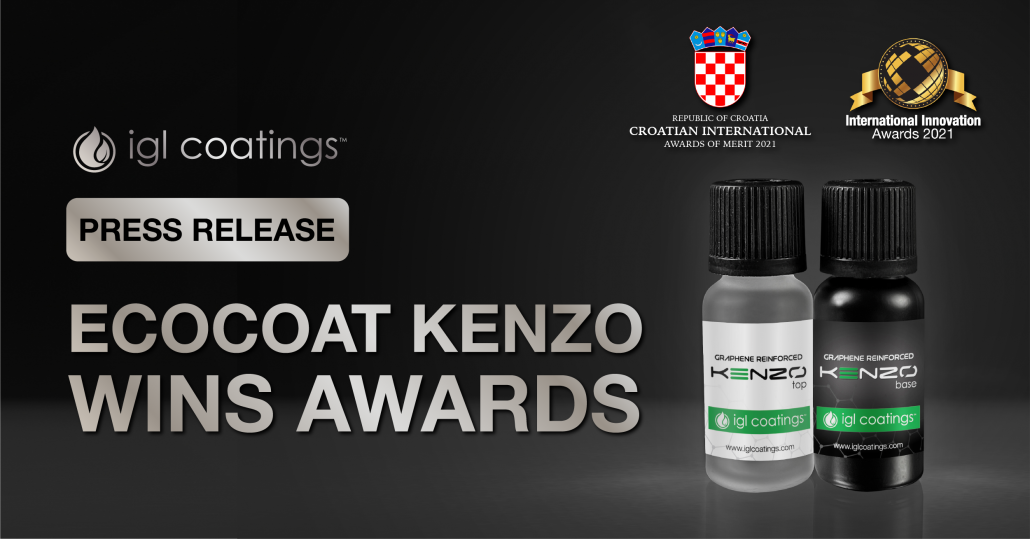 IGL Coatings manufactures some of the best sustainably sourced coatings in the industry. As a market leader, we introduced Kenzo, a 10H rated coating in 2015 and improved its formula to to introduce graphene nano technology. But what's different between all the other so called graphene coatings in the market? Graphene Reinforced Ecocoat Kenzo has its graphene and nano technology verified by independent third party bodies, certifying the use of Graphene nanotech.
Because of its groundbreaking technology introduced in Kenzo, IGL Coatings was awarded pioneer status and received international innovation awards too!
Reason No. 4: Kenzo is one of the best ceramic coatings in the industry
The gloss, smoothness, slickness and overall glow that emanates from Ecocoat Kenzo is undisputed. It is a legendary coating that has not only won the most awards for innovation, it is the first in the industry to be graphene and nano technology verified.
But certifications and awards isn't what important. What really matters is  our Customers. And their experience after getting their cars coated with Ecocoat Kenzo. From International Superstars, Rappers, movie stars to the everyday driver, Ecocoat Kenzo outperforms in all aspects.
The Kenzo Experience is unlike any other. And Customers come back, wanting more!
Reason No. 3: It gives you less headaches and is better for your overall health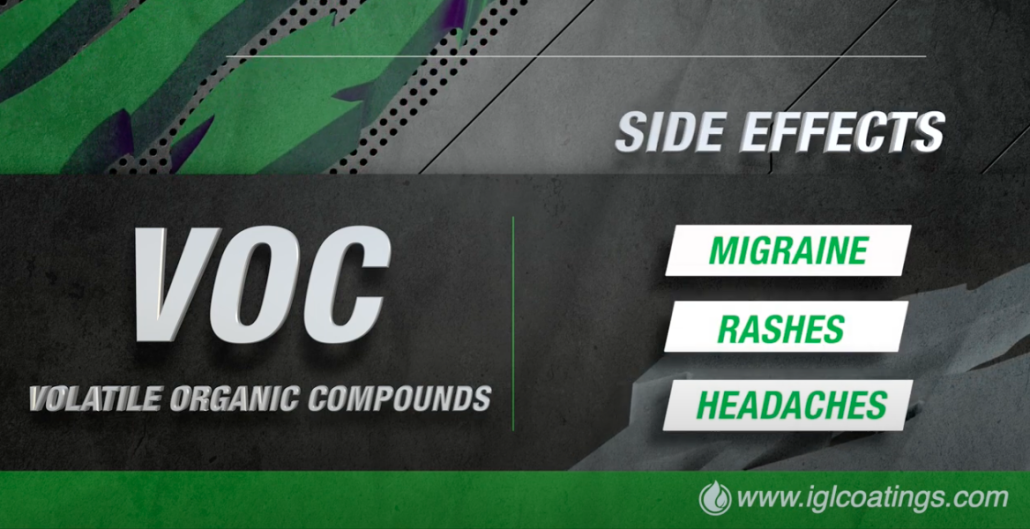 As a High Solids Coating, Ecocoat Kenzo has a longer flash rate due to its lower solvent content.
Because of this, it's better on the health of the applicators because of its lower VOC content. Many Kenzo Master Installers have shared that they no longer suffer from migraines, headaches, light headedness when using Kenzo.
The EPA states that the common health issues caused by overexposure to VOC include:
Eye, nose and throat irritation
Headaches, loss of coordination and nausea
Damage to liver, kidney and central nervous system
Some organics can cause cancer in animals, some are suspected or known to cause cancer in humans
If you currently experience symptoms such as headaches, lightheadedness, or rashes, try high solid ceramic coatings from IGL Coatings instead.
Reason No. 2: Make More Profits as an Ecocoat Kenzo Master Installer 
Being a professional doesn't mean you have to suffer applying difficult applications just because the product is difficult to work with. Professionalism means that you're meticulous, careful and want the best for your customers.
Despite Ecocoat Kenzo being a highly raved about professional coating, it is also one of the most forgiving coatings to apply. Running a successful and profitable business includes having less fires to fight, less errors to fix, and more time to earn.
Difficult coatings allow a high rate of errors to manifest itself. Errors that  cost time, money and worst of all reputation! Not everything can be fixed easily.
Alternatively, working with products that work, almost all of the time, gives successful business owners the opportunity to put that extra time NOT fixing errors, INTO MAKING MORE PROFITS.
Want to Make More? Want More Value? Get Ecocoat Kenzo.
Reason No. 1: Ecocoat Kenzo is ONLY available to KENZO MASTER INSTALLERS
Yup. That's right. Ecocoat Quartz+, Quartz and Poly are available to all professional installers. And is a series of outstanding coatings. However, Ecocoat Kenzo is only accessible to trained and certified installers who have passed the necessary professionalism, skill and trainings required.
Quick Reminder! Different requirements apply to different countries. The best way to get Kenzo Certified is to reach out to us and our IGL Reps to find out more. 
About IGL Coatings
IGL Coatings is a global pioneer in developing low and zero VOC ceramic coatings with distributors in over 50 countries worldwide. Join the Global Phenomenon for Detailers today! Contact us at marketing@iglcoatings.com to reach out to your local distributor to get on board.
Want to get the latest news and updates from IGL Coatings? Subscribe to our exclusive insider newsletter for Now!! No Purchase or Spammy Emails, we Promise!