Press Release
Press Release: IGL Coatings' Flagship Product Awarded GRAPHENE Verified Mark!
11 August 2021
IGL Coatings announced that they had been certified with the Graphene Verify product certification. The GRAPHENE Verified Mark recognizes the use of Graphene Technology in IGL products, including Ecocoat Kenzo. The Graphene Verified Mark is issued by NanoVerify Malaysia (NVM), a sub-agency under Malaysia's Ministry of Science, Technology, and Innovation (MOSTI). MOSTI monitors and facilitates nano-tech development and commercialization in Malaysia.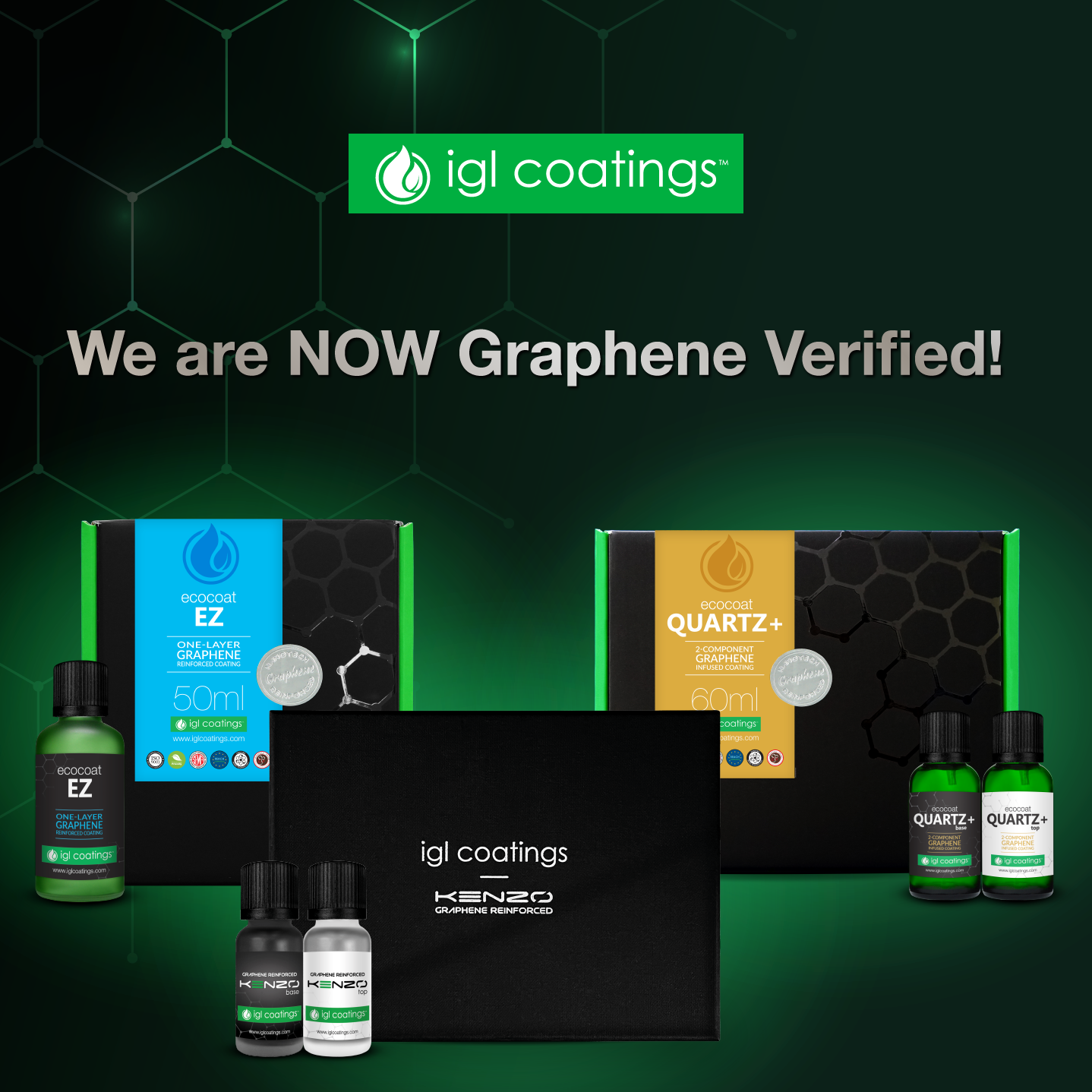 NVM operates Malaysia's first and only nano-tech certification programme – the NANOVerify Programme. Proudly, IGL was the first in the industry to have its nanotechnology audited and verified by NANOVerify. To read more about the certification, click here.
GrapheneVerify is an additional certification under the NANOVerify programme. It was developed to strengthen local SMEs' abilities and increase the marketability of nanotechnology-enabled products internationally.
IGL continues to develop innovative, disruptive, and sustainable nanotechnology products. IGL has revolutionized the coatings industry by incorporating nano-materials in their Ecocoat Series. Striving for quality innovation and ease of use, IGL continuously improves its formulation and performance.
"The certification will certainly enhance and bring more confidence that our customers have to our products, especially Ecocoat Kenzo!" said Keong Chun Chieh, CEO and founder of IGL Coatings, ecstatically.

He continued, "This certification verifies the use of Graphene technology in our products. Verified by an international standard independent third party laboratory, this answers the questions of the type or quality of nanomaterials used. We are just at the beginning of uncovering uses with nanomaterials such as Graphene NanoPlatelets. We look forward to releasing more information and products that will knock the socks off our IGL Family! "said Keong amusingly, hinting on future IGL product launches."
For further details on our products and services, please speak with your country distributor or representative. For further information, visit www.iglcoatings.com, check us out on Facebook, Instagram, and Youtube, or email us at marketing@iglcoatings.com.
IGL Coatings is a market leader in green nanotechnology coatings and cleaning maintenance solutions for various industries. They pioneered low and zero VOC ceramic coatings in 2015 and have continued to provide effective, cutting edge, eco-friendly products. IGL Coatings is one of the leading brands in North America and Europe and is currently available in over 50 countries worldwide.