Education
Did Your Ceramic Coating Wear Out?
22 September 2021
Ceramic coatings are a big rave among car lovers. Is the concept new to you?
That's why you're here- we are to tell you all about it! 
Here's a quick rundown for you: ceramic coating (also sometimes known as a nano-ceramic coating) is a chemical polymer solution that is applied to the exterior of a vehicle to protect the paint from external damage. 
Contrary to popular belief, ceramic coating ≠ wax coating. 
And this is why:
Ceramic coatings are far more durable than wax-based coatings. They're more resistant to heat, UV rays, environmental pollution, and harsh chemical than wax. 
Wax, on the other side of the coin, simply sits on top of the paint's surface (and looks pretty). 
Simply put, ceramic coating >>> wax coating. 
Ceramic coating is a quick fix to your worries while providing your car a candy-gloss shine. Due to its superpower, it takes more than just heat and rain to break it down. 
As the urban myth has it, ceramic coatings are a one-time solution to all your problems. But nothing good is supposed to last forever, right?  
With proper care and maintenance, your car coat should last up to 5 years (like our flagship graphene-reinforced Ecocoat Kenzo!). 
But over time, the coating may lose its glory in that lustrous, dazzling finish. 
So, how do you know if your ceramic coating is wearing away?
4 Ways to Determine if Your Coating Has Worn Off 
Nothing feeds our satisfaction better than a perfectly coated vehicle. 
Your very first experience in washing your freshly coated car is like no other.
That incredible gloss, ability to wash off most of the dirt, fancy water beading (thanks to its hydrophobic nature), and capability to blow dry it all adds to the thrill. 
Totally car-gasmic *inserts multiple heart-eyes emojis*.
But as time goes by, you might start noticing that the almighty properties are acting differently. 
The biggest giveaway of the exhaustion would be the change in water behavior. You're looking for a noticeable change from how it performed from when it was first applied to how it performs now.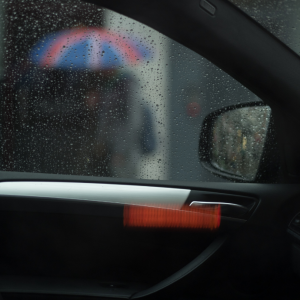 Another sign would be the loss of gloss (yes, we rhymed it). Your coat would appear slightly dull compared to a freshly coated vehicle. 
But losing its shine doesn't necessarily mean that your ceramic coating application is done wrong- which brings us back to the primary question- has it really worn out or does it need maintenance?
If your car ticks off all the boxes, DON'T PANIC! Chances are, your ceramic coating only needs a quick pick-me-up!
Don't worry, your coating isn't "dead" yet. Before you decide to surrender on it, ask yourself these questions:
1. Did you put wax over your coat?
Ceramic coatings form a very strong bond with the painted surface. Our 10H rated Ecocoat Kenzo has a really high crosslink density. 
What does this mean? 
Ceramic coatings are built to be scratch and chemical resistant, so layering wax on the layer of coating would not harm the surface instead it would tone down its features. 
There's no harm in using waxes over coatings. However, the behavior of the coating would be hidden under the layer of wax.
2. When was the last time you washed and decontaminated your car?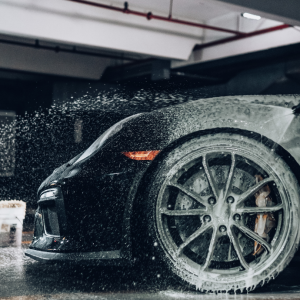 Every vehicle needs a good washing or if it's after a harsh winter month, good decontamination, every now and then. 
The rule of thumb is to wash it every fortnight. But fanatics do it weekly.  
An unwashed vehicle would gather dirt, dust, minerals, and impurities which could ruin your beautiful coating in various aspects (like its protection and appearance). 
Use a ceramic coating-safe car wash (avoid the ones containing wax) to make it squeaky clean and look fresh out of the showroom! 
Bonus tip, pH-neutral shampoos are the best to achieve a healthy-looking coating! Salt and minerals used in road salts and rain can also clog up a coating. If your coating is not beading well, try a pre-wash, and iron decontamination (Ecoclean Iron is one of the least foul-smelling and friendliest iron removers in the market). For light waterspots, remove them easily with Ecoclean Jen K.O..
These steps will help revive the coating almost immediately!
3. Have you been maintaining your coating with the right products?
Some solutions can be harsh to the surface causing them to lose their properties. 
Utilizing a specially designed product intended to extend the life of a coating is one definite way to go. 
Our Ecocoat Premier is compatible with ceramic-coated surfaces. It stays hydrophobic, retains gloss, and repels dirt for up to 6 months. As one of the most resilient and best performing ceramic sealants in the market, Premier is your go-to topper for ceramic coatings. 
4. How often do you maintain your coating?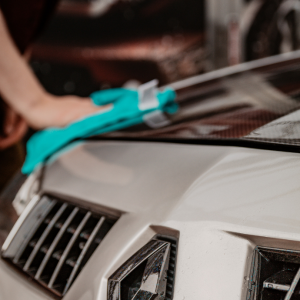 Consistency is the key to maintaining the intricate love for your coat. But that doesn't mean an everyday commitment (sheeeeeeesh). Take 5 minutes once every few days to apply a multipurpose solution (we recommend Ecolean Jen K.O.!) to remove light water spots, clean dirt, and enhance hydrophobicity. 
Your future self will thank you for it. 
You can also use instant maintenance agents (like Ecoshine Enhancer) to create high gloss and instant hydrophobic effects. 
Quick fix for long-term use! 
All ceramic coatings are formulated with specific characteristics such as hardness, hydrophobicity, and durability. 
So, don't worry about your coating being "dead" because we can assure you all it needs is a little attention and care for it to shine again!
Nevertheless, we do recommend contacting your detailer before making any decisions. They're able to provide the best solution for you. 
To learn more about eco-friendly coatings produced, formulated, and manufactured by IGL Coatings, visit www.iglcoatings.com for more information. You can also email us at marketing@iglcoatings.com for further details.