Event
IGL Coatings Celebrate Women Detailers: Understanding the Market with Parida Ouamsaoad
6 March 2019
International Women's Day is a global day celebrating the social, economic, cultural and political achievements of women around the globe. 2019 brings the theme of #BalanceforBetter, making a call to action for accelerating gender balance, an essential for economies and communities to thrive.
In celebration of this day, we'd like to shine the spotlight over IGL Coatings' accredited female detailers. In this detailing industry dominated by men, these ladies powered through to get their footing in. Of course, not without their own stories to share. You can read our interviews with other accredited female detailers here.
We sat down with one IGL Coatings accredited detailer who shared her wisdom with us when it comes to business strategies. Initially from the food & beverage industry, she made a bold move by joining IGL Coatings. Read her story below!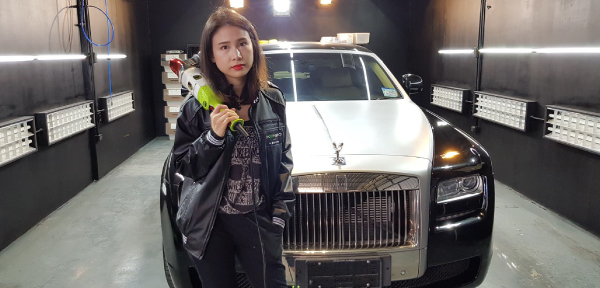 Hello Parida, it's so nice to finally meet you in person. Please let our readers know more about yourself. What was your life like before joining IGL Coatings?
Before I joined IGL Coatings I was in the food & beverages business. Now, I'm working as a marketing and sales director in IGL Coatings Thailand.
Wow! That's a big change from F&B to detailing. What motivated you to join IGL Coatings family?
Danny introduced us to IGL Coatings. After we tried the products, we were amazed by the results. We think that it's so amazing that one brand can have so many good products.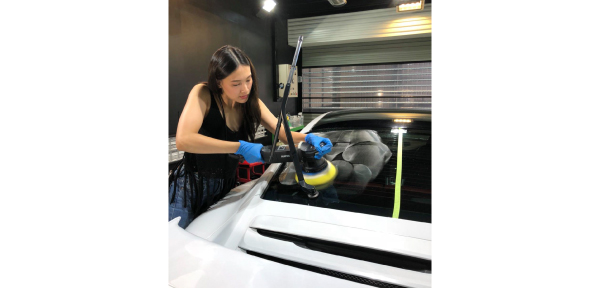 Let's talk about detailing in Thailand. How is the detailing market in your country? How do you think the future of the industry will progress?
The detailing business in my country is small. But, we keep looking for other markets and new clients every day. We're not only focusing on the automotive market but we're also looking elsewhere such as industrial and others. Our plan is to make IGL Coatings and its range of products a famous brand known to all Thailand detailers.
That sounds promising. We can't wait to see what 2019 brings for you. Talking about business, could you share with us your top 3 key business strategies that you have employed in achieving your success?
Understanding the market very well, build great rapport with clients & providing extra values.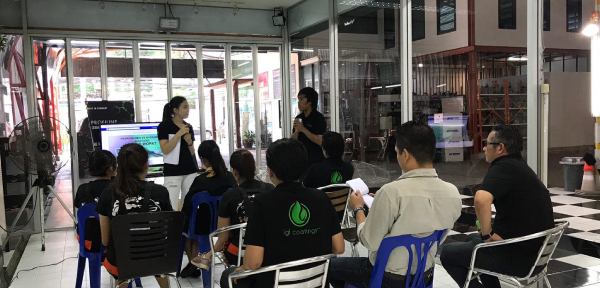 Aside from upholding the 3 values, what else would you say is your competing edge when competing with other highly sought out brands in Thailand?
We do not compromise when it comes to the quality of work and services .
What's your favorite IGL Coatings product? And what's your customer's favorite product?
ecocoat KENZO is without a doubt our and our customers' favorite. And we think self-healing ecocoat KENZO would be a very nice product 🙂
Thank you for being with us today and for sharing your experience! Any inspirational words for detailers out there who wants to join IGL Coatings family?
Immense satisfaction is all I can say!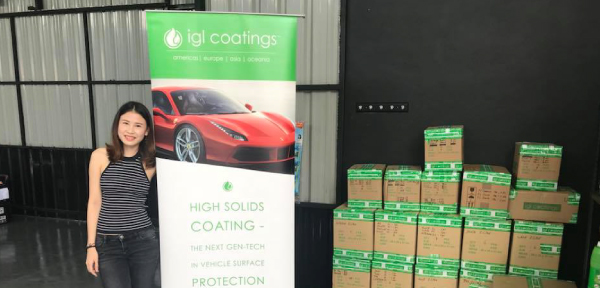 There you have it from Parida Ouamsaoad herself. Whether you're an aspiring detailer or a seasoned veteran, we will always welcome you into the family. Just contact us here to become IGL Coatings accredited detailer.
In Thailand and looking for a nearby detailer? You can find Parida's detailing service in Bangkok.
1. Khet Bueng Kum
29/185 Soi Chanachai,
Prasoet Manukit Road,
Navamin, Khet Bueng Kum,
Bangkok, Thailand
Facebook Page: Autoboutiq Thailand
Contact Details: +66 81 540 6666