Event
IGL Coatings Celebrate Women Detailers: Forming Brand Loyalty with April Hsu
8 March 2018
Note: This post has been updated to reflect latest information on March 5th, 2019
International Women's Day 2018 brings forth the topic of gender parity. With this year's theme of #PressforProgress, it is a strong call to motivate and unite friends, colleagues and whole communities to think, act, and be gender inclusive.
International Women's Day is not country, group, or organisation specific. The day belongs to all groups collectively everywhere. So together, let's all be tenacious in accelerating gender parity. Collectively, let's all Press for Progress.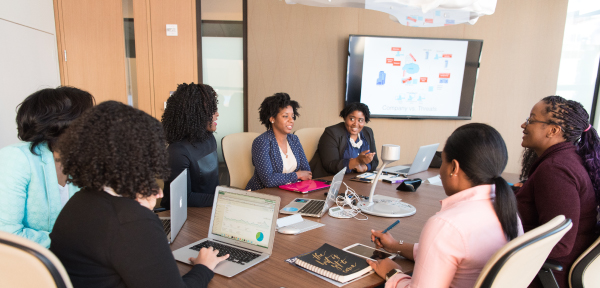 In celebration of this day, we'd like to shine the spotlight over IGL Coatings' accredited female detailers. In this detailing industry dominated by men, these ladies powered through to get their footing in. Of course, not without their own stories to share. You can read our interviews with other accredited detailers here.
We sat down with one IGL Coatings accredited detailer recently, who is a business woman, for a small sharing session where she gave us insights about her local community, her fave IGL Coatings product, and what she thinks about women in the detailing industry!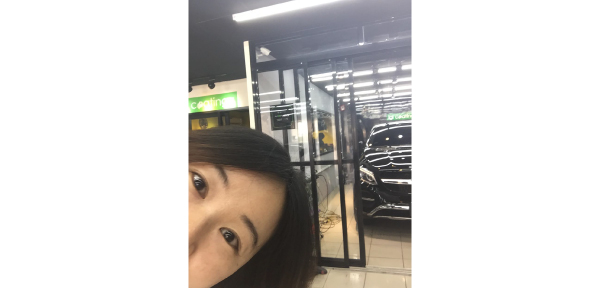 April Hsu is a lovely lady from Taiwan that has been in the industry for 2 years. A successful business woman, she's the sales manager at WPT LTD. Despite her busy life, she's happily married and lives with her husband and daughter.
Hi April, thank you very much for having us. We're very curious about your journey in the detailing industry as a woman.
It has been 2 years for me as a detailer, since March 2016. If you're talking about the ratio in automotive detailing industry, I guess it would be 1 to 100? So honestly, it gives me some sort of advantage. Usually, customers don't outright refuse me while I'm introducing products.
Wow, 2 years! You must have had your fair share of challenges faced in a male dominated industry?
Well, for me, I think it is not related to being male or female. The challenge is how to improve users' loyalty to my brand. And what I can always depend on is the quality, stability, and reputation of my brand.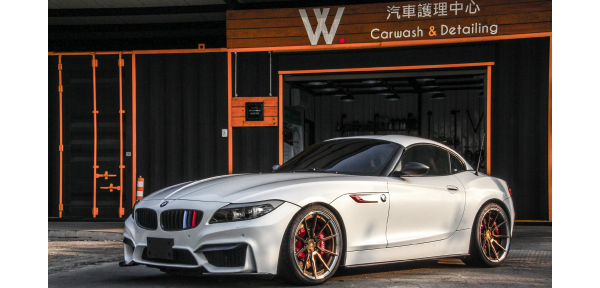 As a detailer and business woman yourself, would you recommend more people to join the automotive detailing industry? Especially women everywhere around the world who are  just as enthusiastic about cars as you.
In my opinion, I believe that women can do it better in this industry. After all, it is things related to "detailing". But, firstly, I would suggest for these people to work at a detailing business themselves. Not just any, but a business that is busy to see if the environment is as what they think. Secondly, I would suggest for them to prepare enough money.
So, before we end this sharing session, there's something we really want to know. Among the extensive range of IGL Coatings' products, what's your top pick?
ecocoat Quartz+, definitely. The hybrid coating that merges 2 different types of substances makes for a long lasting finish.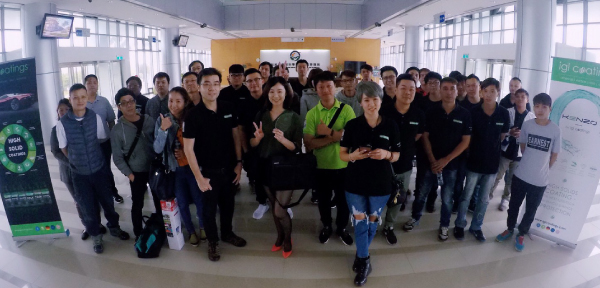 Thank you very much, April! Keep rocking the detailing industry. We hope your success as an IGL Coatings accredited detailer will inspire more women to start their own detailing business and in the same stride, #PressforProgress.
In Taiwan and looking for a nearby detailer? You can find April's detailing service in 2 cities!
1. Taoyuan City (最高の鍍膜專門店)
No.16, Longfeng 2nd St., Taoyuan Dist., Taoyuan City 330, Taiwan (R.O.C.)
Contact Person: Chen
Contact Details: 03-2174190, 0926588157
2. Miaoli City (龍威車體鍍膜)
No.89, Fuxing St., Miaoli City, Miaoli County 360, Taiwan (R.O.C.)
Contact Person: Xu
Contact Details: 0921-790266
P/s: Not around the area? Find your nearest detailer here!