Event
IGL Coatings Celebrate Women Detailers: 28 Years of Passion with Bernice Ussery
8 March 2018
Note: This post has been updated to reflect latest information on March 5th, 2019
This year's International Women's Day is all about being gender inclusive. With this year's theme of #PressforProgress, it's a strong call for friends, colleagues and whole communities to think, act, and be more proactive when it comes to gender parity.
International Women's Day is not specific to just any country, group, or organisation. This is a day that belongs to all groups collectively around the world. Together, let's be tenacious in accelerating gender parity. Collectively, let's all Press for Progress.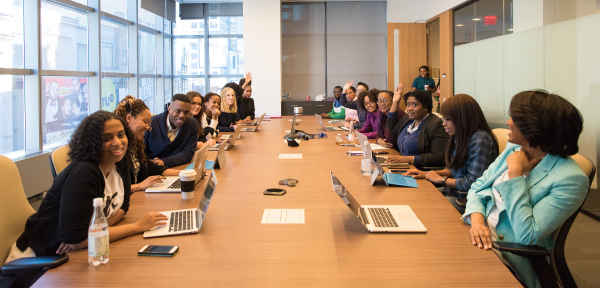 In celebration of this day, we'd like to shine the spotlight over IGL Coatings' accredited female detailers. In this detailing industry dominated by men, these ladies powered through to get their footing in. Of course, not without their own stories to share. You can read our interviews with other accredited detailers here.
We sat down with one IGL Coatings detailer recently who has been in the business for 28 years!  Through the small sharing session, we dug deep about her experience in the industry and her tips in handling difficult customers.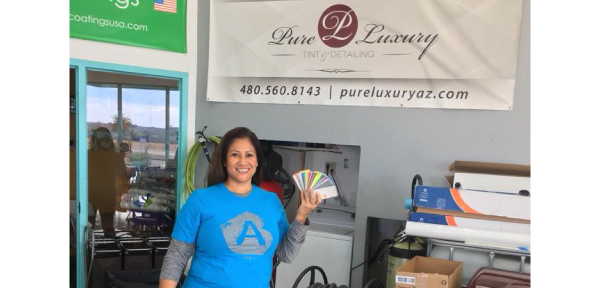 Starting her career as a detailer in Texas, Bernice Ussery has since moved her business to Arizona. Living with her husband-to-be, Bernice is blessed with 2 children & 7 grandchildren. Fun fact, her son and 3 grandkids are also working with her at the shop!
Hi Bernice, it's such a pleasure meeting you! We're very curious about your journey in the automotive detailing industry.
I started in Texas and then moved to Arizona. State Farm Insurance Service Centres and the City Judges Chambers in San Antonio, Texas gave me my first opportunity at weekly detailing. I wanted a different path for myself but it seemed like every time I did cars, I received more and more calls. And referrals, too. Made more money in a 3 day weekend than I did in a two weeks' paycheck from corporate America.
It's been 28 years for you in the industry. What's your thought on the ratio between men & women in the detailing business and how it affects the competition?
We have almost an equal ratio of women to men here in Arizona, unless you are in the car scene! My personal experience has so far, been great. Only on the rare occasion has it been bad. It's easy to market, well, at least for me it is. For some reason, men think female detailers do a better job than most guys in the industry. Through my research, about 80% of my customers are convinced of that idea . That thought, in my opinion, reduced my competition somewhat. The rest is how we leave them feeling on their way out and the end result of their cars' appearance.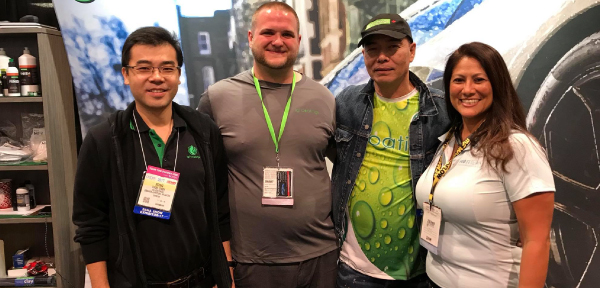 Wow, that's a very nice edge you gain as a female detailer. How about the challenge that comes with it?
The benefits are that many are willing to help promote our company due to being female and a bit more detail oriented than my competition. We have had more than the average OCD customers, a sort of challenge which has also helped us improve tremendously in areas of learning opportunities. The downside is sometimes men like to get one over on me and bully me into discount pricing. I try my best to be respectful and professional with a slight pushback on keeping our competitive pricing or adding an additional small service to satisfy the customer.
Ever regretted getting into this industry with those kind of people trying to force their way?
I'm pretty sure that I would take this path all over again if given a choice.
We're glad you stayed strong! How about giving our readers a pep talk on joining the detailing industry? Especially for women out there who want to try their hands in detailing.
I wish more women were into detailing by cause we feel differently towards what we do than a man does. I can't be any more honest other than I love touching paint, glass and the curves of a car. It's a sensation I feel mentally and physically to understand what my course of action I will be taking when communicating with a car and my customers. Kinda like the way a musician plays the instrument or a poet when reading as well as an artist or photographer to the final picture . It's a passion felt from within.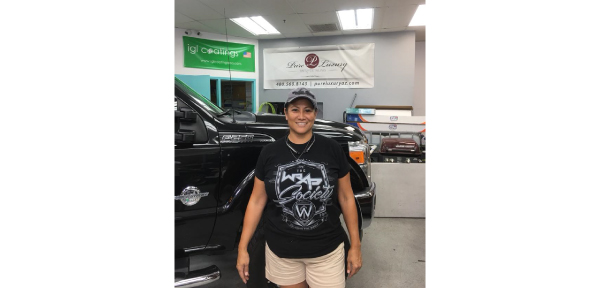 Truly, a passionate woman we look up to. Thank you for your time, Bernice, and we wish to see even more of your masterpiece in the future! We hope this will inspire more women to start their own detailing business and in the same stride, #PressforProgress.
In Arizona and looking for a nearby detailer? You can find Bernice's detailing service in Chandler!
1. Pure Luxury Tint and Detailing Services LLC
7050 West Chandler Boulevard, Suite 1, Chandler, AZ 85226 United States
Contact Person: Bernice
Contact Details: (480) 560-8143
P/s: Not around the area? Find your nearest detailer here!