Announcement
2-in-1 Eco-friendly & Foaming Trigger Spray Coming Your Way
21 December 2018
Many of our products rely heavily on the use of trigger spray, especially the ecoclean and ecoshine series. If you're a fan of ecoshine dash, ecoclean precoat, ecoclean interior and ecoclean air, in particular the 500ml kind, you'll know this for a fact.
Complementing Your Detailing Routine Since 2014
Since 2014, we've been in the search for the right trigger spray which would complement and improve usability. Receiving constructive feedback and comments on how we can improve the trigger spray – which we took into consideration – we decided to design our own so we can take all these insightful suggestions when designing key features.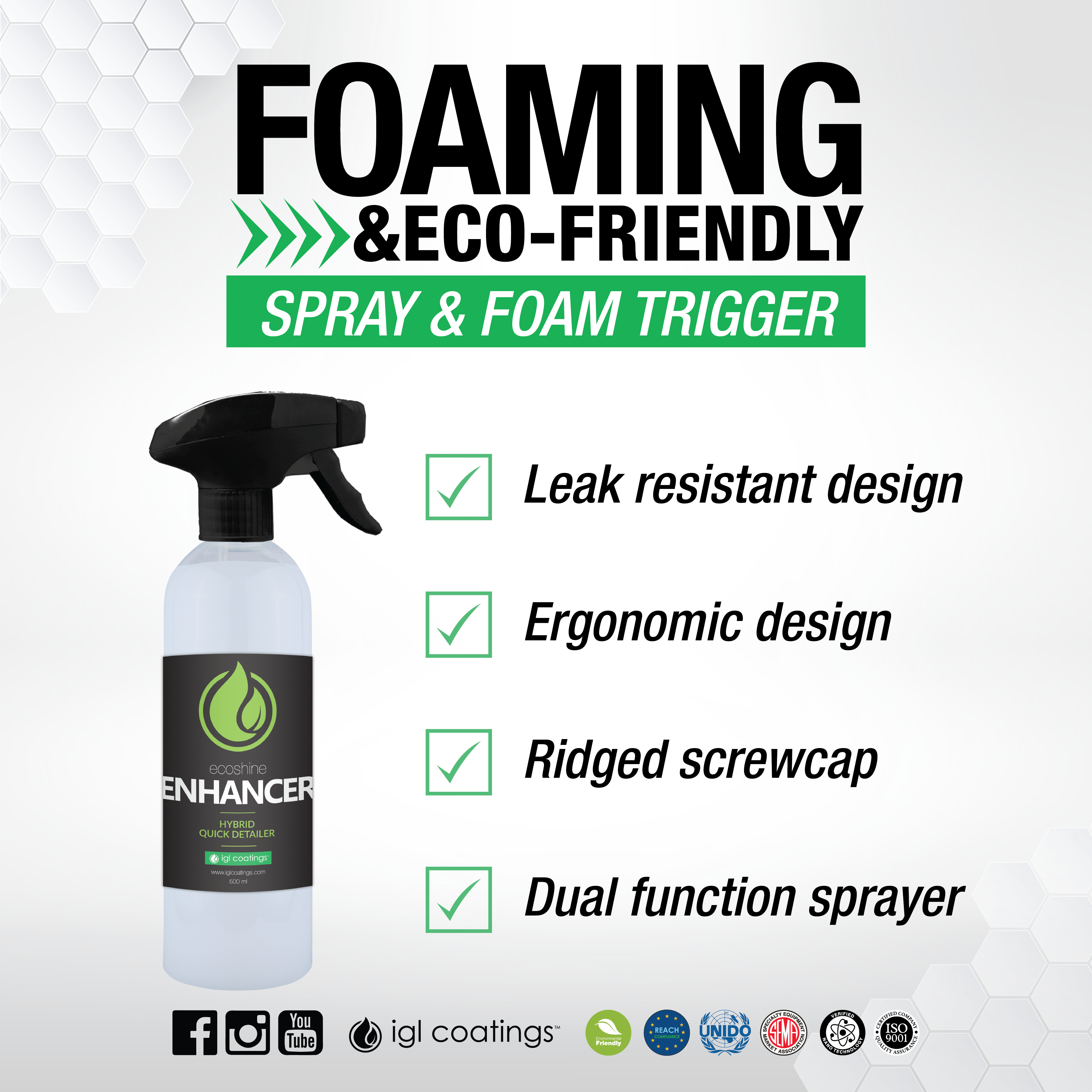 After taking into consideration the technical as well as commercial usage of our trigger sprays and through further research and development process, IGL Coatings developed a trigger spray which is user friendly, ergonomic in design, 2-in-1 full & foaming spray, and most importantly, eco-friendly.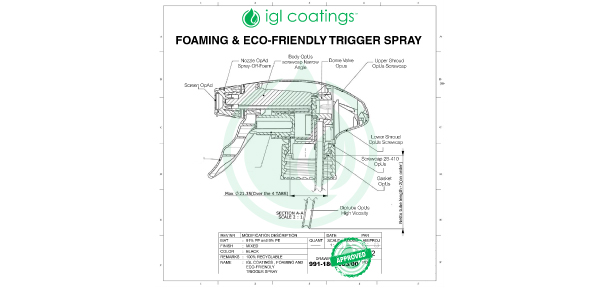 Eco-friendly Material of the Trigger Spray
From product to finishing, we make sure everything is eco-friendly. That's why IGL Coatings new trigger spray is made from 91% PP and 9% PE, both fully 100% recyclable. IGL Coatings is in support of sustainable resources and recycling plastic materials.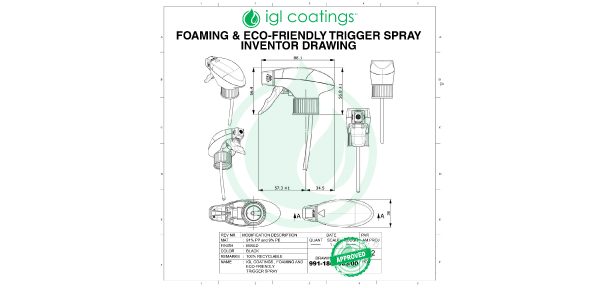 Easy Switch with the 2-in-1 Trigger Spray
What makes the new trigger spray even better are the 2-in-1 function which includes options for a Full Spray, Foaming Spray and OFF. You will enjoy the ease of switching between Full Spray and Foam Spray with just a click and without the need of any additional accessories or change of triggers. This 2-in-1 feature aims to reduce additional cost of purchasing separate foaming sprays.
Reduce Holding Fatigue with the Wider Spray Head
The ergonomic design of IGL Coatings' new trigger spray is designed with a wider spray head and trigger to optimise and reduce finger fatigue while spraying. The screw-cap is ridged for easy handling and grip, particularly while handling with the use of gloves.
[su_youtube url="https://youtu.be/YLNplMwch9Y"]
Get excited because these new IGL Coatings trigger sprays are already on their way to you. So it's only fitting to end this blog with a preview video featuring the new trigger spray that you'll soon get your hands on. You can also watch the video on our Youtube channel here!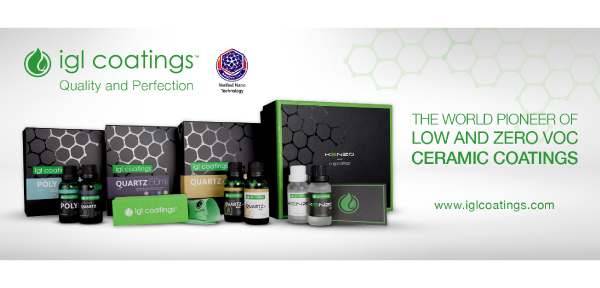 Find out more about how IGL Coatings provides support for your detailing needs & how our products are able to improve your detailing career at iglcoatings.com today!
We're also available via marketing@iglcoatings.com and +6010 792 9888.