Announcement
Press Release: First Batch of IGL Coatings Approved Mentors in Europe
25 February 2019

Contact: Fiona Chin
Mobile Phone: +6010 792 9888
Email: marketing@iglcoatings.com
Date: February 25th, 2019
On February 15, IGL Coatings welcomed Justyna Brys and Tibor Liktor with open arms as the first 2 mentors and trainers under IGL Coatings Europe. IGL Coatings Mentor is a group of professional detailers worldwide that have gone through strict certification process and are certified to carry out IGL Coatings training sessions.
Justyna Brys is the owner of JB – CarDetail in Antwerp, Belgium. Having been in the industry since 1995, she has a remarkable history and plenty of skills to share with the IGL family in Belgium. Justyna is passionate about her profession as a detailer, ensuring all her works are of top quality.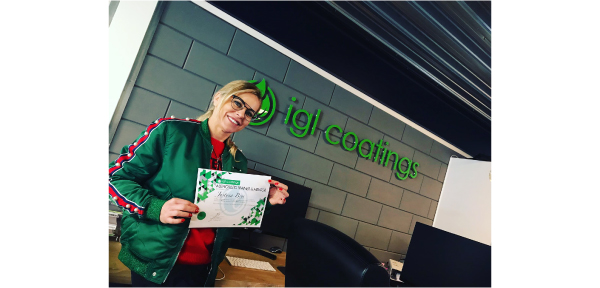 Tibor Liktor is the owner of Private Mobile Auto Detailing in Rosehill, Hungary. Proud to be the first batch of IGL Coatings Mentors in Europe, Tibor looks forward to meeting fellow detailers in Hungary. He's excited to share his passion and experience with IGL family in Hungary.
IGL Coatings are proud to welcome Justyna Brys and Tibor Liktor into the family and would like to take this opportunity to wish them the best!
[su_button url="https://iglcoatings.com/" target="self" style="flat" background="#808000″ color="#FFFFFF" size="5″ wide="no" center="yes" radius="auto" icon="" icon_color="#FFFFFF" text_shadow="none" desc="" onclick="" rel="" title="" id="" class=""]Learn More About IGL Coatings[/su_button]