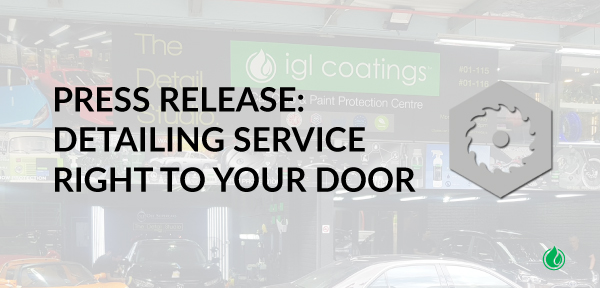 08 Mar

Press Release: Shop to Door Professional Detailing Service

Contact: Fiona Chin
Mobile Phone: +6010 792 9888 
Email: [email protected]
Date: March 8th, 2019
Beginning March 2019, IGL Coatings flagship centre The Detail Studio Singapore has expanded into mobile detailing, offering auto spa & maintenance packages for customers looking for on-site services under The Detail Xpress.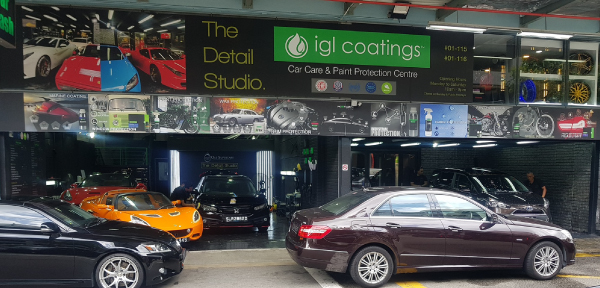 Aiming to serve customers looking to pamper their rides but don't have the luxury of time, The Detail Studio Singapore are offering the best of IGL Coatings right to customers' doorsteps. Among mobile services offered are after coating maintenance, quick detailing & auto spa for special events and fleet management on-site.
Different range of auto spa packages are available to cater to different customer requirements. Among ala-carte services also available are;
Feel free to contact [email protected] to enquire for other packages and services they may offer your ride.
Founded in 2015, IGL Coatings became Malaysia's first Nanoverify Tech-Firm developing low and zero VOC high solid coatings which have expanded to over 40 countries in the industries of automotive, marine, aviation and industrial. Other product ranges manufactured by the company includes ceramic coatings, cleaning and maintenance products for various interior and exterior surfaces such as paint, glass, metals, plastics, and fabrics.
IGL Coatings is looking to forge strategic partnerships and innovative collaborations to expand the use of surface coatings into new and exciting industries. Please contact [email protected] for further details and collaborations ideas.