Press Release
Press Release: IGL Coatings Featured in The Edge Markets
8 May 2020
IGL Coatings founder, Keong Chun Chieh, was recently featured in The Edge Markets, a regional publication for business & financial news.
Keong explained the steps that IGL Coatings has taken to tackle the challenges presented by the COVID-19 pandemic. He spoke about his decision to pivot the business and to diversify IGL's product offerings.
"Sanitizers have always been part of our existing business of coatings, cleaning, and maintenance products. While most of our products work to clean a surface, a dedicated surface sanitizer that specifically addressed coronaviruses only emerged in February 2020."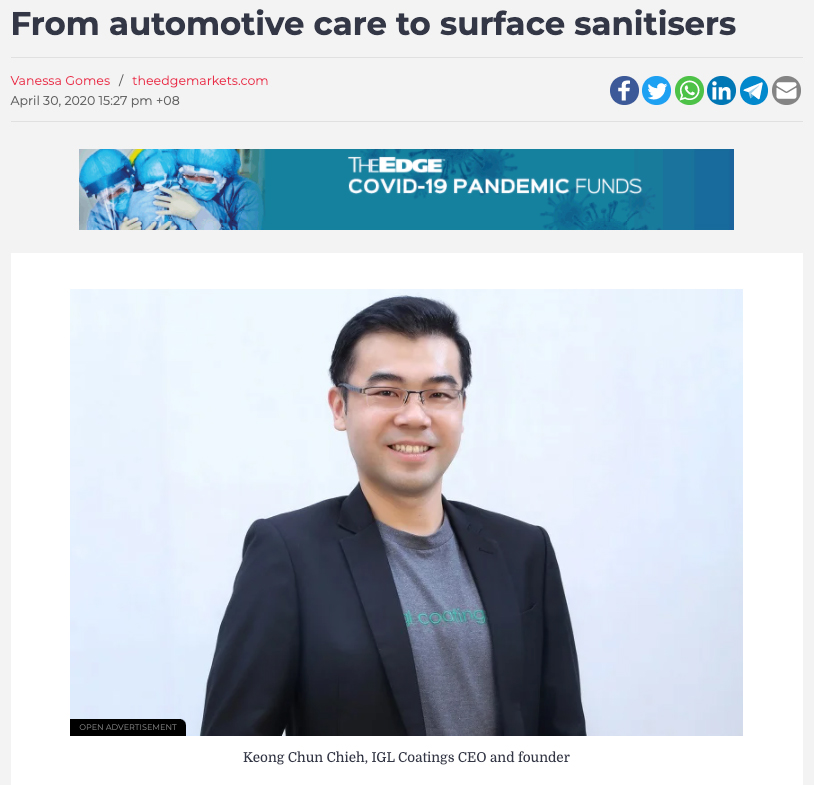 He also hinted at the launching of more sanitization products in the future.
"Ecoclean Pure is just the beginning of our sanitization line, being the first defence for high traffic and easy-to-reach surfaces. We are currently developing Ecoclean Absolute, an eco-friendly, water-based nano-disinfectant which has the ability to disinfect and sanitise entire rooms, and Ecocoat Titan, a coating that will continuously disinfect surfaces for extended periods," says Keong.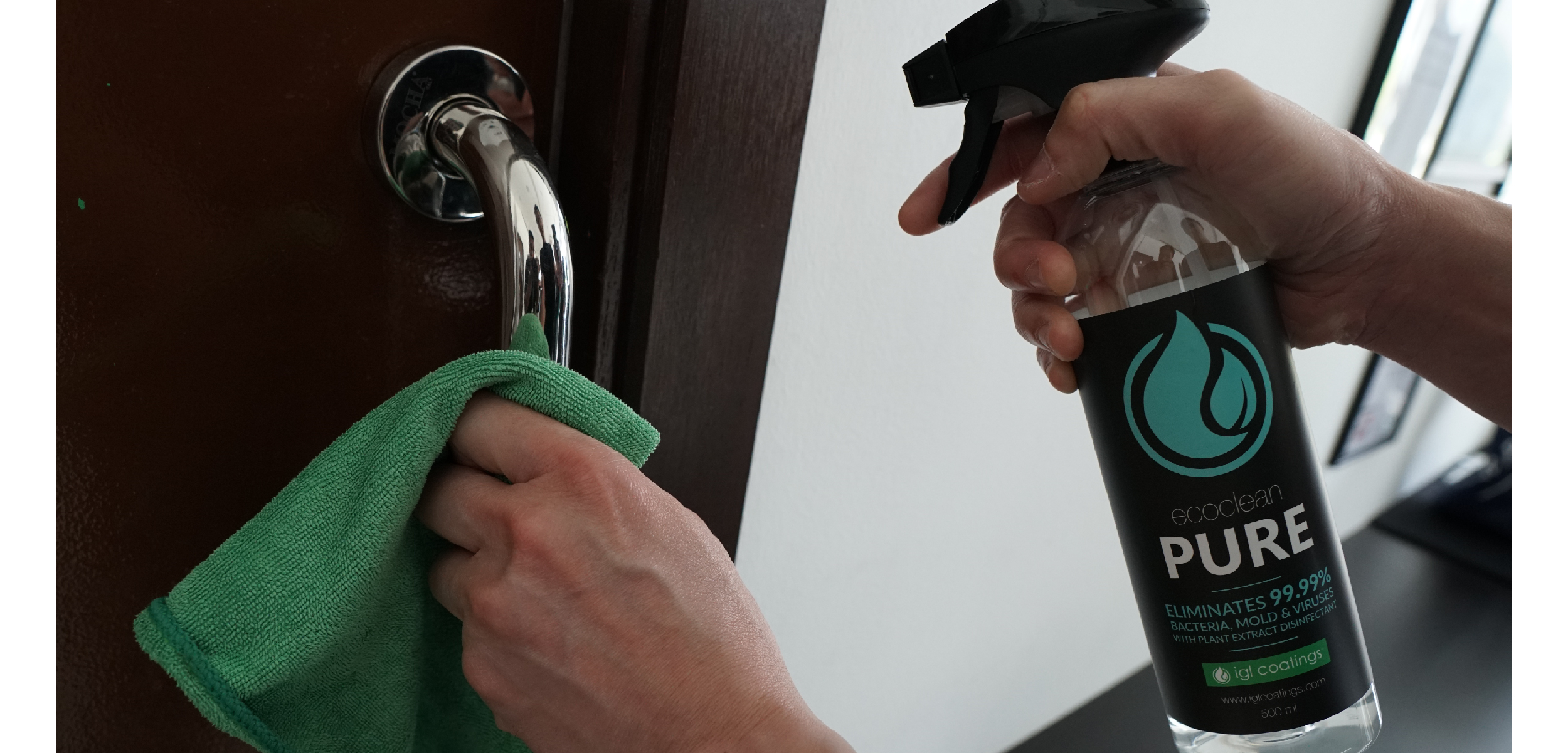 Founded in 2015, IGL Coatings became Malaysia's first Nanoverified Technology Company developing low and zero VOC high solid coatings and has since expanded to over 40 countries with products covering the automotive, marine, aviation, and industrial sectors.
Note: This product is not available for sale in North America