Press Release
Press Release: IGL Coatings Showcase Latest Prototype at Malaysia Technology Expo 2020
24 February 2020

Contact: Fiona Chin
Mobile Phone: +6010 792 9888
Email: media@iglcoatings.com
Date: February 24th, 2020
IGL Coatings joined Malaysia Technology Expo 2020 (MTE) at Putra World Trade Centre, Kuala Lumpur and received huge recognition for the latest prototype by Invention & Innovation Awards 2020. Showcasing the prototype for ecoclear hydro, IGL Coatings managed to impress both visitors and award committee with its eco-friendly yet effective formulation, earning a bronze medal in the category.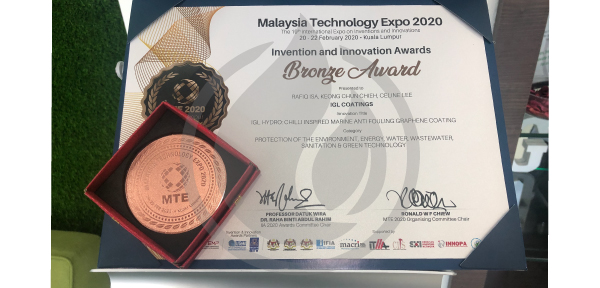 The latest prototype for ecoclear hydro is targeted to meet demands from the marine community, providing better self-cleaning solutions that does not harm the ecosystem. Set to be in production within the year, MTE 2020 was the perfect event to give a sneak peek on ecoclear hydro to the public.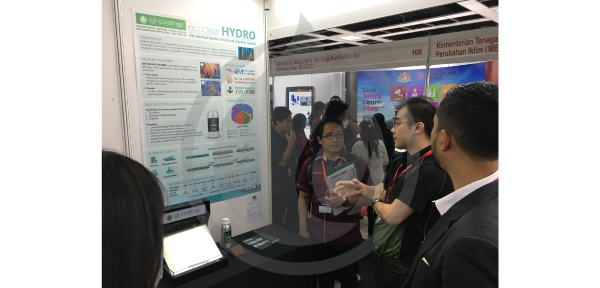 Founded in 2015, IGL Coatings became Malaysia's first Nanoverify Tech-Firm developing low and zero VOC high solid coatings which have expanded to over 40 countries in the industries of automotive, marine, aviation and industrial. Other product ranges manufactured by the company includes ceramic coatings, cleaning and maintenance products for various interior and exterior surfaces such as paint, glass, metals, plastics, and fabrics.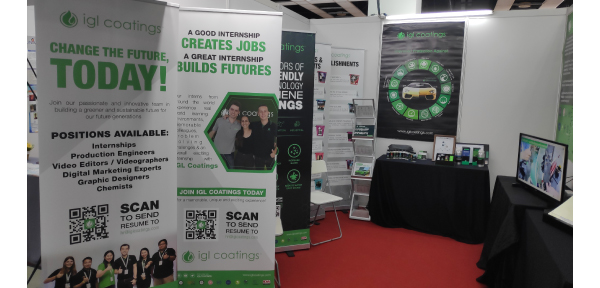 Malaysia Technology Expo's objective is to establish a scientific and progressive society, a society that is innovative and forward-looking, and one that is not only a consumer of technology but also a contributor to the scientific and technological civilisation of the future. As businesses are becoming borderless, MTE also seeks to encourage local inventors, start-ups, tech companies, designers and entrepreneurs to enhance their capabilities with international collaboration. Firmly established on the international invention and innovation shows circuit, will once again provide inventors and innovators with a powerful medium to establish their identity and promote their products to industries and investors in the region for the past 18 years.