Press Release
Press Release: IGL Coatings Wins Coating Specialists of the Year 2021
19 February 2021
IGL Coatings has been awarded Coating Specialists of the Year in Malaysia by Corporate LiveWire's Prestige Awards.
The Prestige Awards recognizes top industry professionals and leaders who have significantly contributed to the success in their field of expertise. Prestige Award officials shared, "An independent panel of corporate leaders and innovators considered and vetted numerous coating companies. We are pleased to announce that IGL Coatings was selected as the 'Coating Specialists of the Year' award winner."
IGL Coatings emerged as the winner for providing the highest quality of service, efficiency, and innovation in the coatings industry. The revolutionary innovation demonstrated by IGL Coatings in their sustainable and eco-friendly coatings showcases that they are at the forefront of coatings technology.
The award is based on a range of criteria including service excellence, quality of the product provided, innovative practices, value, ethical and sustainable methods of working, and performance consistency.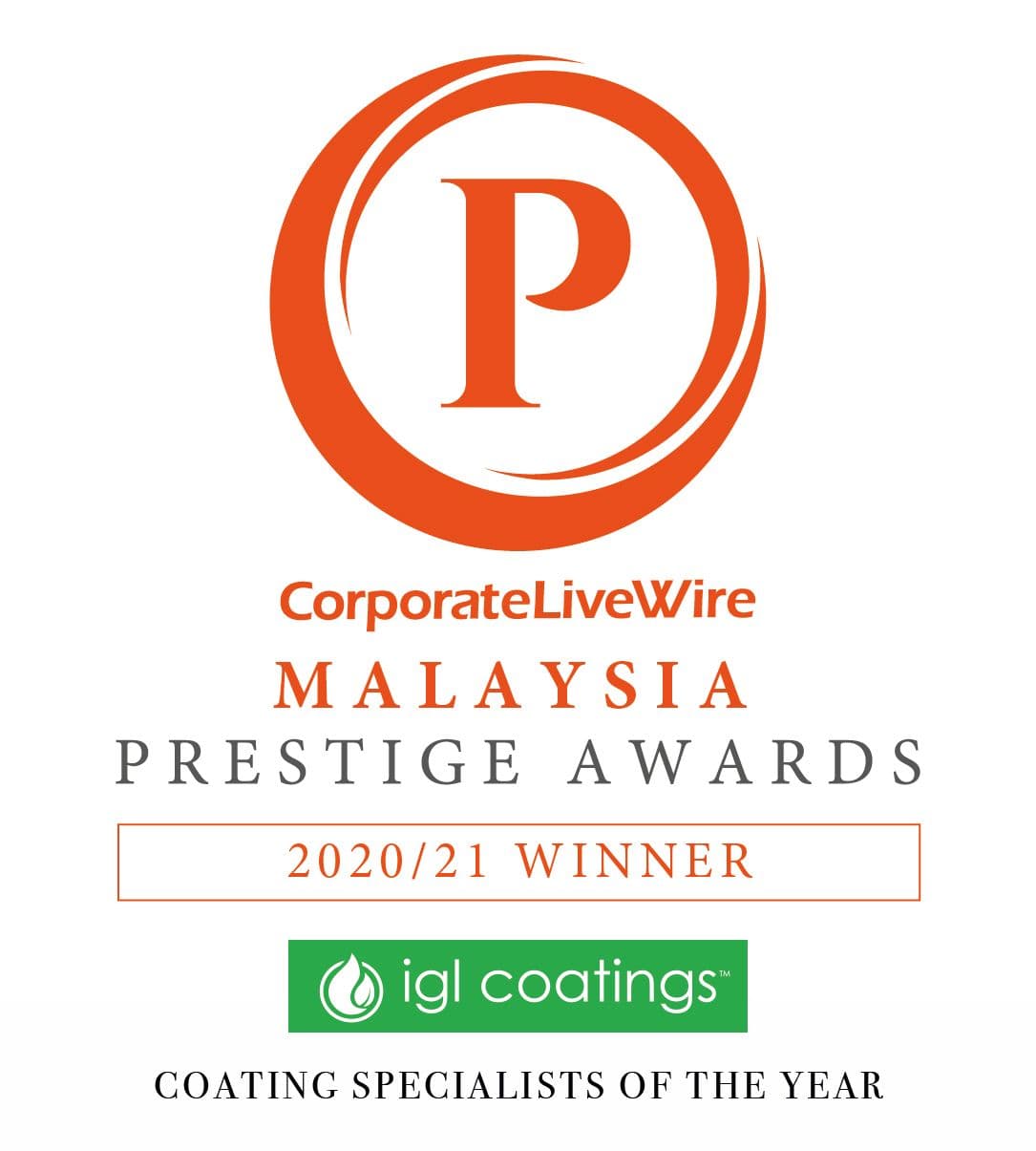 "This award and recognition belong to every one of our IGL family members worldwide! The passion and innovation of our detailers inspire us to create greater and better products," said Keong Chun Chieh, CEO of IGL Coatings.
He continued, "2020 was challenging but we pulled through. Amazingly, some had their record year with IGL! For this, I'm truly proud of you, IGL Family, especially for your resilience and determination. 2021 will have its own challenges, but we will keep on striving, moving forward and upwards! Congratulations to all of us on the win and here's to an amazing 2021!"
IGL Coatings is a market leader in green nanotechnology coatings and cleaning & maintenance solutions. Pioneering low and zero VOC ceramic coatings in 2015 and have continued to provide effective, cutting edge, eco-friendly products.
Visit www.iglcoatings.com or email media@iglcoatings.com for more information on IGL Coatings, its initiatives, business or career opportunities, and range of products.