Hear ye, hear ye. Are you in R&D stage and looking for added values for your product? Are you launching internationally and looking for industry people? Whatever stage you're in, we want to collaborate with your team right this instant.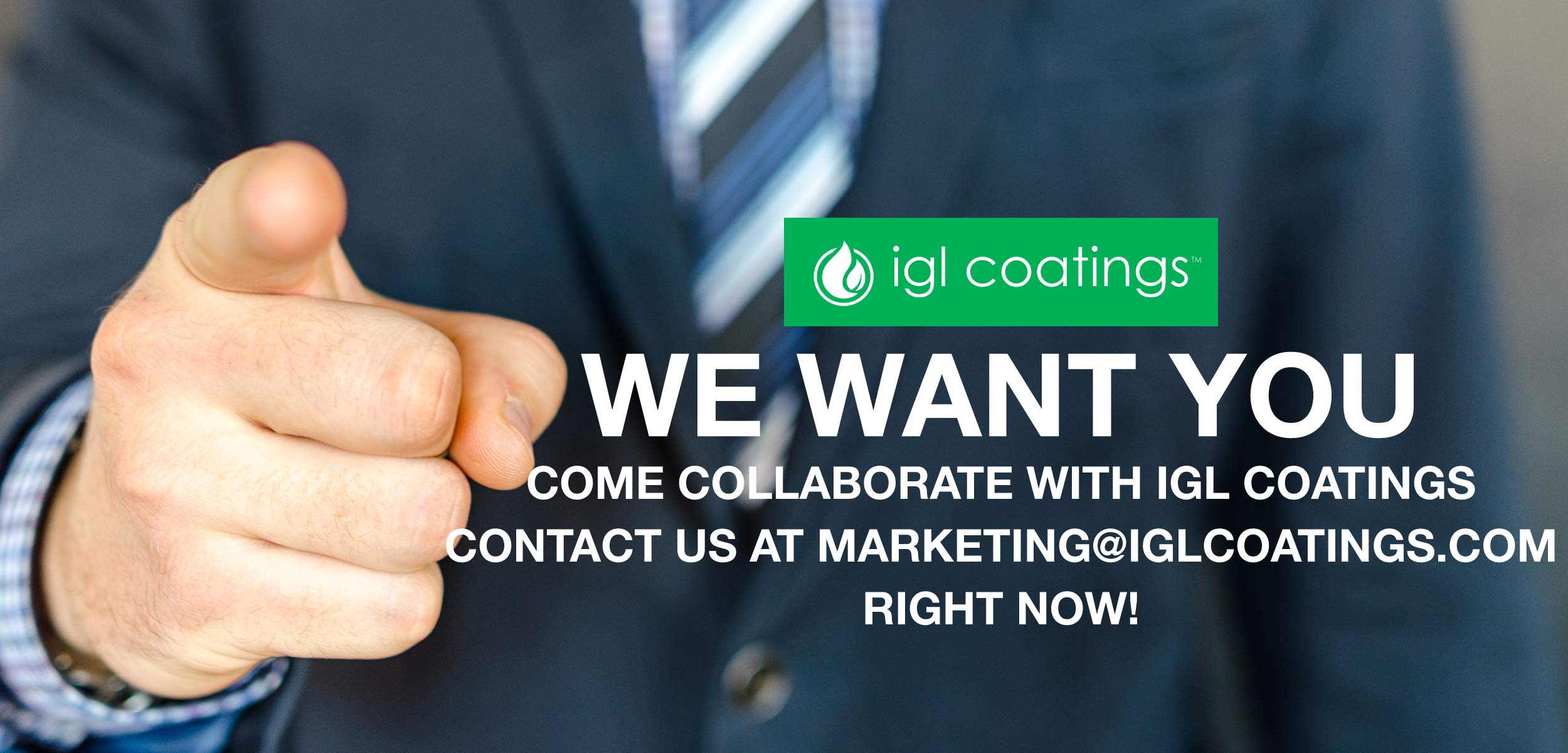 Connect with Our Audience
Get connected to the correct audience for your product through our marketing channels via Facebook, Instagram, blog & newsletter. With responsive audience ranging from Asia all the way to Europe, you're sure to find someone for your product.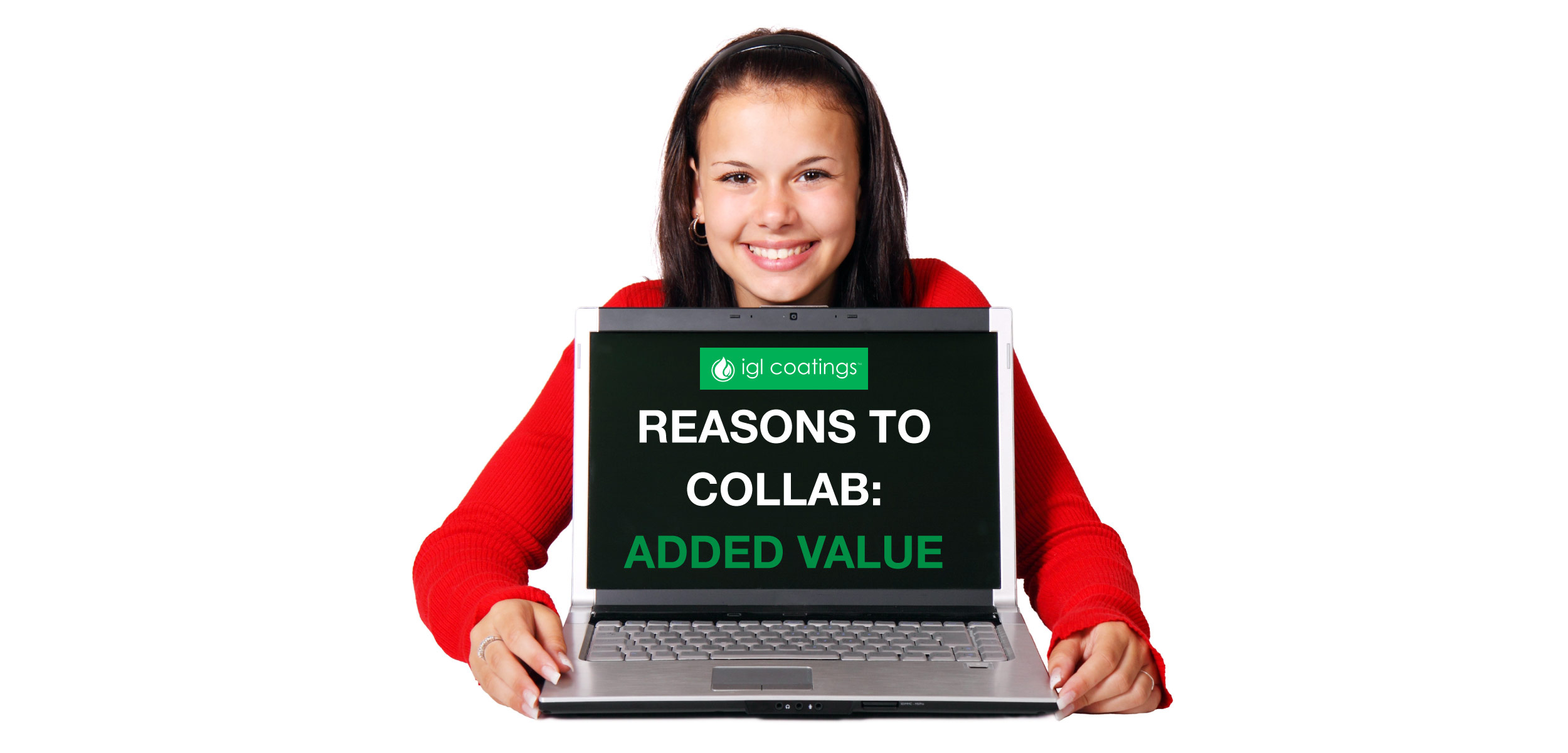 Add Retail Value to Your Products
What sort of added value can we give to your product? Well, our multifunctional coatings work on pretty much any surface, for starters. Cars, boats, choppers, machineries? Yep, we can coat anything. Oh, want to coat household items like shoes & windows? Well, we can do that too.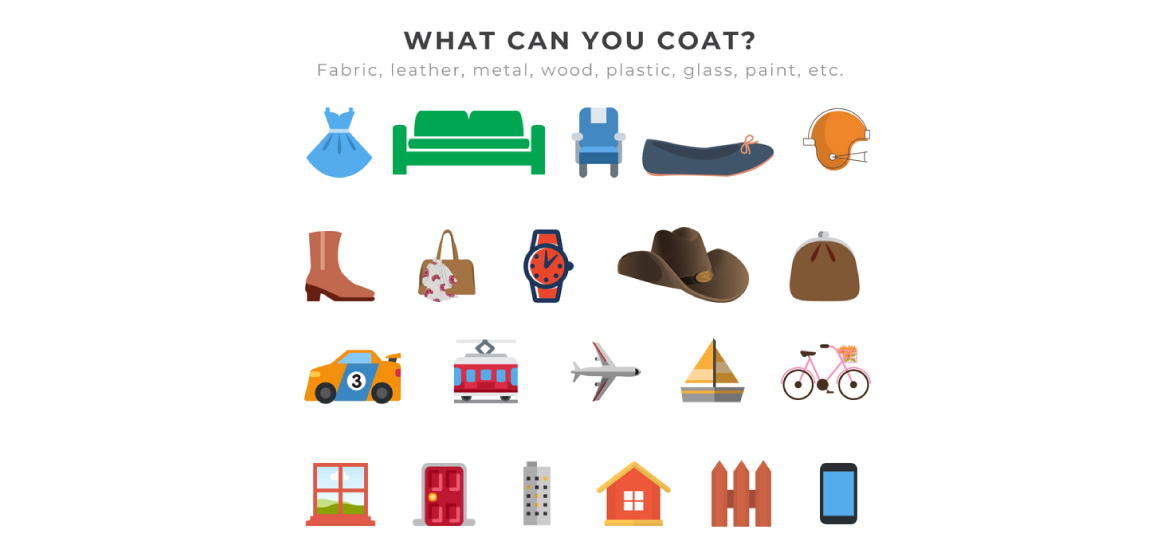 Guilt Free Coating
We make sure all of our coatings are eco-friendly and REACH compliant. Safe for you, safe for the environment. Our certificates are to assure your safety & ensure that only the highest quality coating is delivered to your doorstep.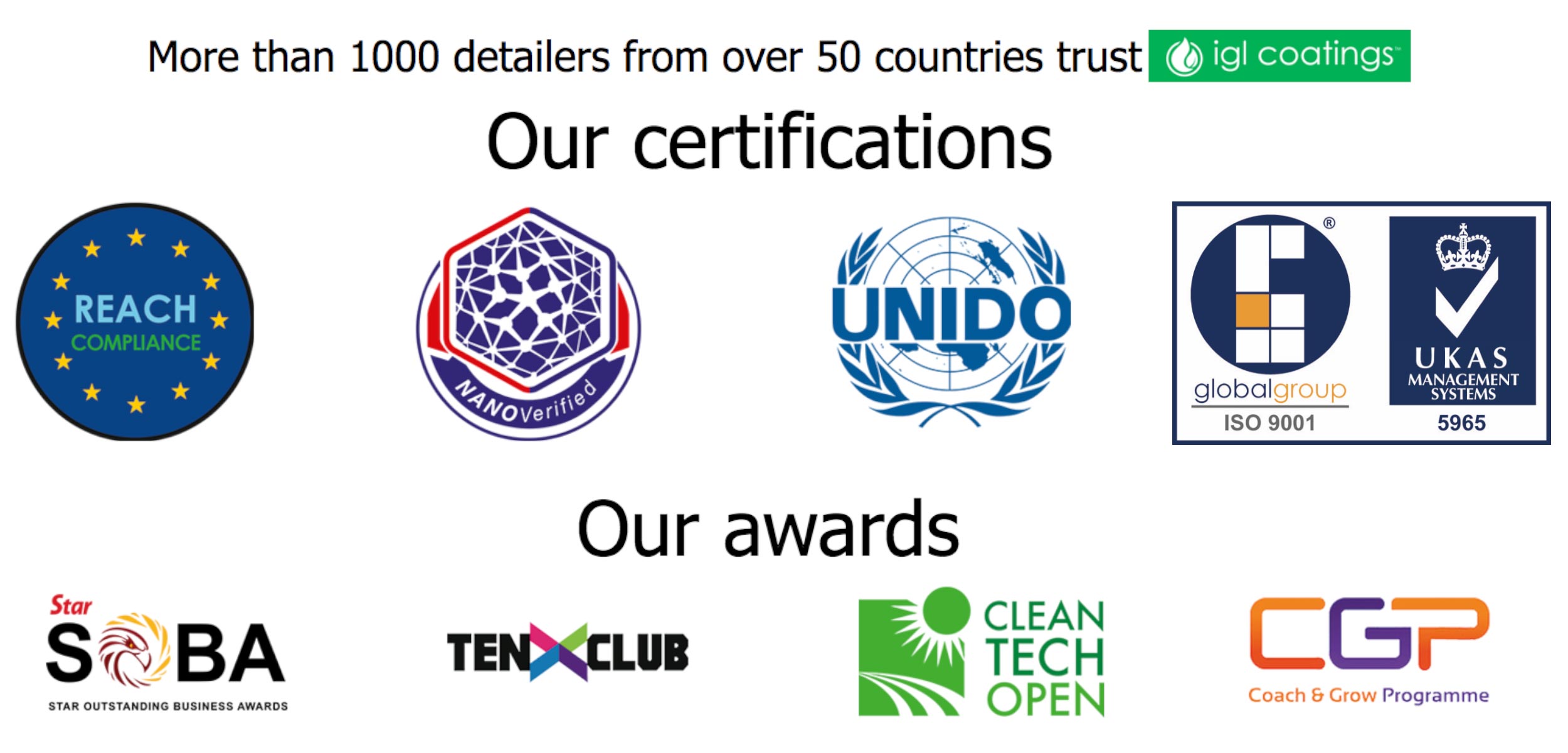 Yep, we have distributors and accredited detailers all over the world. Just watch the celebration video below to see where you can find us. We'd be happy to connect with you no matter where you're established in.
Who Are We?
IGL Coatings is the leading manufacturer and formulator of low and zero VOC high solids ceramic coatings. Our product range includes multiple surface coatings, cleaning and maintenance for various surfaces including paint, glass, metals, plastic and fabrics.
We are the first in the industry to have our nano-technology audited and verified by Nanoverify (a collaboration between Nano Malaysia Berhad and SIRIM QAS International), our products are tested by TUV Rheinland and is compliant with the REACH guidelines of Europe and a proud finalist in the Global Cleantech Innovation Programme (GCIP) in 2016.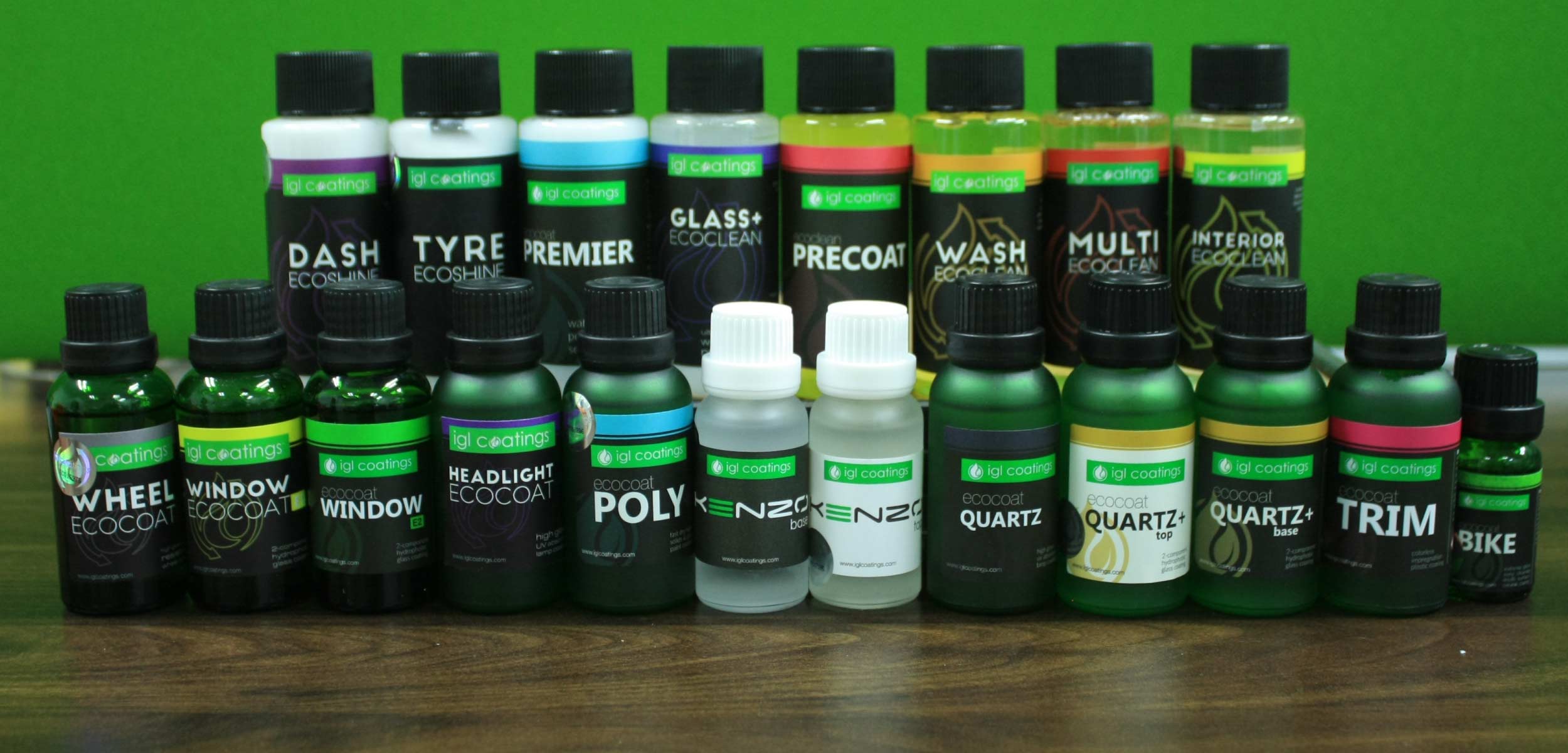 Find out more about how IGL Coatings can enhance your retail value by contacting us today! We're available via marketing@iglcoatings.com and all our social media channels. Find the links below.
Website: https://iglcoatings.com/
Facebook: https://www.facebook.com/iglcoatings/
Instagram: https://www.instagram.com/iglcoatings/
Youtube: https://www.youtube.com/c/IGLCoatings
Twitter: https://twitter.com/iglcoatings
LinkedIn: https://www.linkedin.com/company/igl-coatings/
Sign up to our newsletter & receive a free e-book: http://eepurl.com/dfA5tL