What Causes Foggy Headlights
13 February 2018
Foggy Headlights Means Risky Nights
Do you have foggy headlights?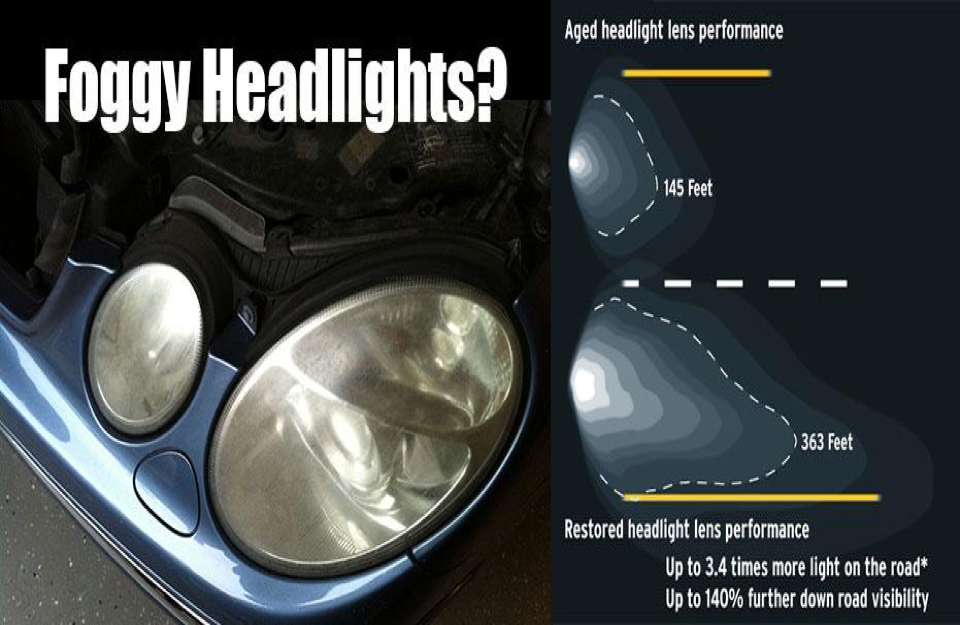 What are the causes of foggy headlights?
Oxidation from UV Lights
Exposure of the polycarbonate headlights to Ultraviolet (UV) rays from the sun causes the lens of the car to oxidise, develop micro-cracks and colour changes.
Damage from road debris
The polycarbonate lens is porous and heats up from the light inside as well as from the sun. It absorbs minute particles of dust and tiny particles through tiny weaknesses in its surface, contributing to its cloudiness.
Dirt and chemical build-up
Road dirt and mud quickly coats the headlight lens and, during winter, highway de-icer, magnesium chloride and salt rapidly build up, causing a cloudy film. This decreases the driver's visibility and creates glare for oncoming motorists.
An American news portal (link below) did an experiment where two children was required to walk in front of the tested car of about 175 feet (approx. 53.34 meters) in front.
They discovered that when the children was more visible when they walked in front of a newer vehicle with clearer and brighter headlights, there was a significant noticeable difference in the visibility between a headlights which are foggy and the newer (clearer and brighter) one.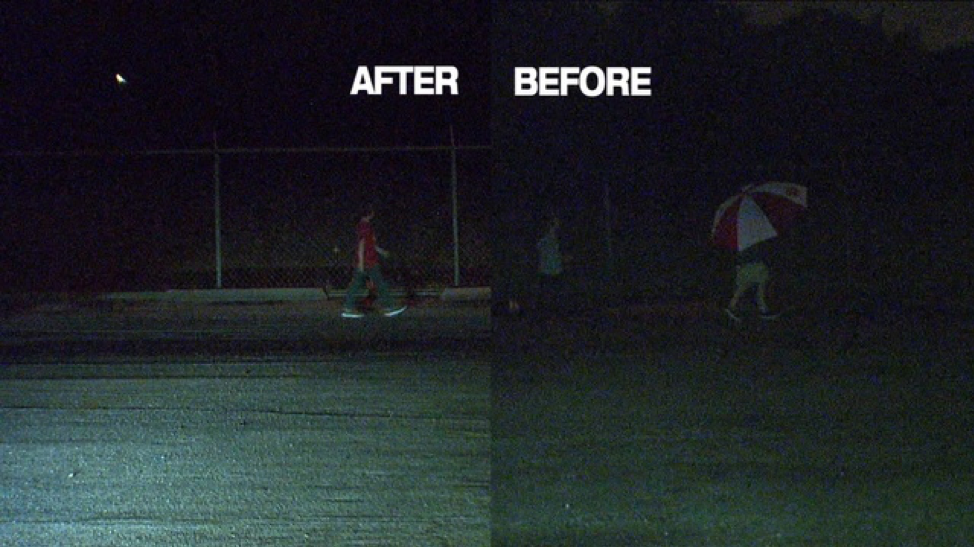 Afraid of the dark nights and poor visibility?
We have the solution for you!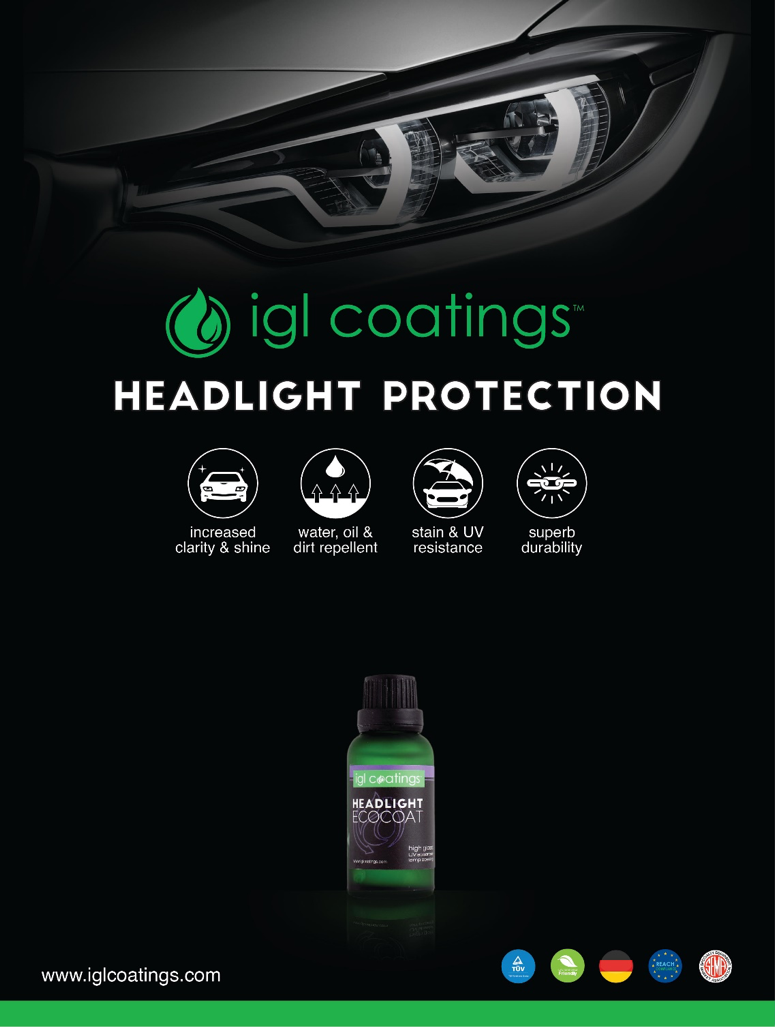 Remove oxidation and restore your headlights with just one application! Contact your nearest installer to give you a quote today!
IGL Coating's ecocoat headlight
IGL's ecocoat headlight is a user-friendly coating system for all thermoplastics. Ecocoat headlight adheres to the thermoplastics on the molecular level and crosslink to create a glass like finish with amplified shine and clarity and superb protection against oxidation and loss of clarity for up to 12 months.
This means that the coated surfaces aka your headlights will have a crystal-like clarity, improved scratch-resistance, long-term clarity retention, outstanding weathering resistance and excellent finish quality coating system.
Here are some before and after examples of the headlights that were treated by IGL Coating's ecocoat headlight.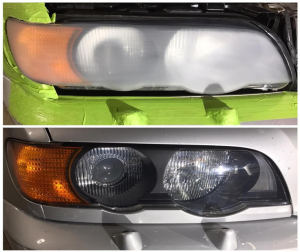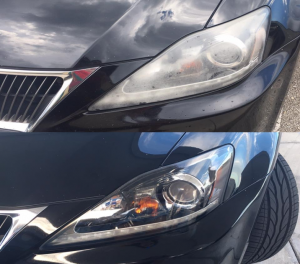 Is it Hazardous?
IGL Coating's ecocoat headlights is REACH Compliant and eco-friendly.

What is REACH? REACH is a regulation of the European Union, adopted to improve the protection of human health and the environment from the risks that can be posed by chemicals, while enhancing the competitiveness of the EU chemicals industry. It also promotes alternative methods for the hazard assessment of substances in order to reduce the number of tests on animals.
This means that our coatings are FREE from the banned substances on the Candidates List (as stipulated by REACH) which may have serious effects on human health or the environment.
This mean that its good for you, your loved ones, your pets and the environment!
Who is IGL Coatings?
IGL Coatings is the producer and manufacturer of technologically advanced premium coatings to protect your assets. IGL Coatings produces a variety of premium quality ceramic coatings, for all surfaces such as textile, paint, glass, metals, plastics and rubber. Each product produced and formulated by IGL Coatings is designed to eco-friendly and easy to use and is compatible with all other coatings produced by IGL Coatings.
IGL Coatings is currently distributed in 6 continents in 50 countries and is based in Malaysia.
To know more about IGL Coatings and our full range of products, visit our website at https://iglcoatings.com/
If you wish to reach out to our awesome representatives or would like our representative to contact you, please leave us an email at fiona@iglcoatings.com. Don't forget to include your name, country and contact details!
References
https://www.click2houston.com/news/clouded-headlights-not-just-cosmetic-problem-_20151123152059739