Business Tips
Claying Before Compounding, The Art Of
1 August 2022
Claying before compounding sounds ridiculous! But is it, really?
Wouldn't you take everything off anyway? Is adding an additional step really necessary or just a waste of time?
Hold that thought!
Claying vs. Compounding
Why Clay? Claying removes contaminants from the surface of a vehicle which washing alone may not remove. It prevents contaminants from damaging the clear coat of your car even worse. Like the name, you need a clay bar (or towel) to do the job.
How about Compounding? Compounding or polishing uses micro-abrasions products (like Compound F1, and Finish F3) paired with pads and Dual Action (DA) polisher to strip away / remove very thin layers of clear coat. This removes light scratches, swirls and more. For more information on how it works – check this article out!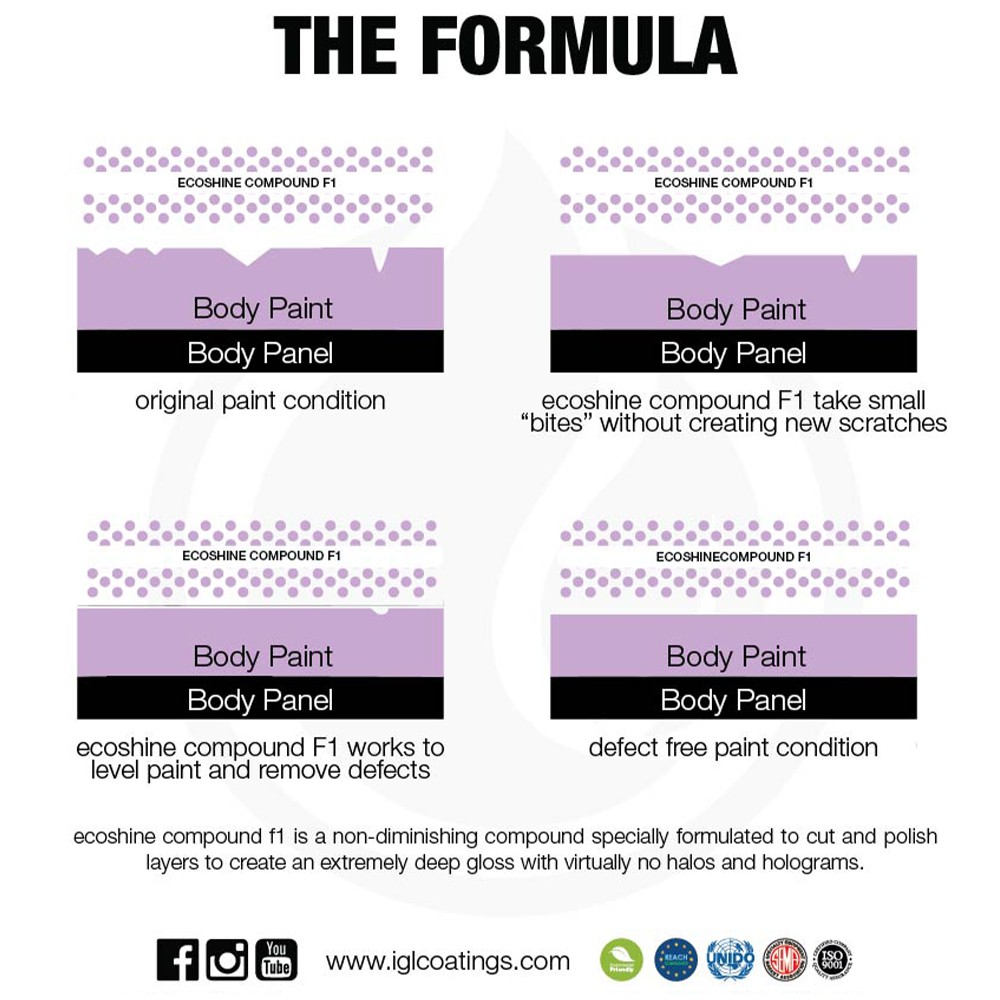 Claying before compounding? What does the experts say about this?
Absolutely! Compounding is a little bit like fine sanding the surface. If Iron particles or other contaminants are on the surface, these just get swirled over and over again all over the surface!
Working with a surface full of contaminants doesn't sound like the makings of a dream team, if you ask us!
Its a Yes to claying before compounding!
Time to grab your clay bars or better yet, IGL's premium grade polymer clay towels now! Paintwork safe, coating safe, and PPF & vinyl safe. It's designed to remove the contaminants and get that slick smooth feeling. Even better, you can reuse it multiple times! Talk about savings!
Tips from the Experts
Want to know just how to clay? Watch our Expert Ayman Khamas from Australia as he explains how to Clay!
About IGL Coatings
A market leader in green nanotechnology coatings and cleaning & maintenance solutions for various industries. IGL Coatings is the pioneer in low and zero VOC ceramic coatings. IGL's nanotechnology graphene technology is a pioneer in the industry. Since 2015, IGL Coatings continues to provide effective, cutting edge, eco-friendly products. A Multi Award winner, IGL Coatings is one of the leading brands in North America and is currently available in over 50 countries worldwide.
For more information on IGL Coatings, our Products, or how to get started with our amazing range of IGL Coatings products, Get Started Now!
For more information on IGL Coatings, their products and offers, visit www.iglcoatings.com or contact us at marketing@iglcoatings.com.