To car enthusiasts or detailers out there, do you have the passion to make your car or vehicle look hot and edgy? Well say no more. If you have the will, we have just the right thing for you. Detailing has never been this easy. It's time to get IGL certified!
Detailing your car
When it comes to detailing, we should always care about the final result. Does your car look shiny? Are you turning heads?
IGL offers a wide variety of products & coatings that will transform and protect automotives.
But you're wondering. Is all of IGL's product retail available?
Unfortunately, while most of the ecoclean and ecoshine are available to professionals and DIY-ers, most of the ecocoat series (and ecoclear!) have some restrictions.
Oh No!? Well not Really. While IGL focuses on creating easy to use products, we understand that it takes some time, practice and skill to really make the products pop!
Quartz, Quartz+, Aegis, Armor, Kenzo are just some that needs approval to gain access to. This means you'll have the opportunity to put your mad skills to the test and get IGL Certified.

How To Get IGL Certified?
If you're aiming for an account to get access to our ecocoat range for paint – like Ecocoat Poly, Quartz and Quartz+ certification, contact us 24/7 via our website or email us at marketing@iglcoatings.com. Alternatively if you're already met some of our fine distributors around the world, they'll get you started asap!
You may be asked a few questions about your previous coating experience, location and business.
Don't worry if you're new to coatings or are looking to explore the world of coatings. There are plenty of trainings to attend and Expert Mentors to ask and learn from. Not quite sure yet?
Here's some of our detailers sharing their experiences with IGL Coatings and how they have grown to being a mentor to the IGL fam!
Ready to begin a rewarding detailing career? Contact us now!
Wait! What if you're already IGL Certified? We're proud of you Fam! Get in touch with the rest of the IGL Fam when you hashtag #IGLCertified in your work!

Steps To Become A Kenzo Master Installer
Does being IGL Certified grant you access to Ecocoat Kenzo?
We're sure you are familiar with our coating, Ecocoat Kenzo. And you're wondering how to gain that exclusive fancy badge as a Kenzo Master Installer. As our signature Coating, Kenzo is reserved for the top tier detailers who have undergone training and have the necessary experience in ceramic coatings! #KenzoAuthorised
Steps to get Kenzo IGL Certified?
We'll hook you up! Just give us a buzz (email or contact via website I mean) or speak with our friendly IGL Representatives to know more about it. We will provide you with details for our in-depth training and thorough explanation on how to work with Ecocoat Kenzo.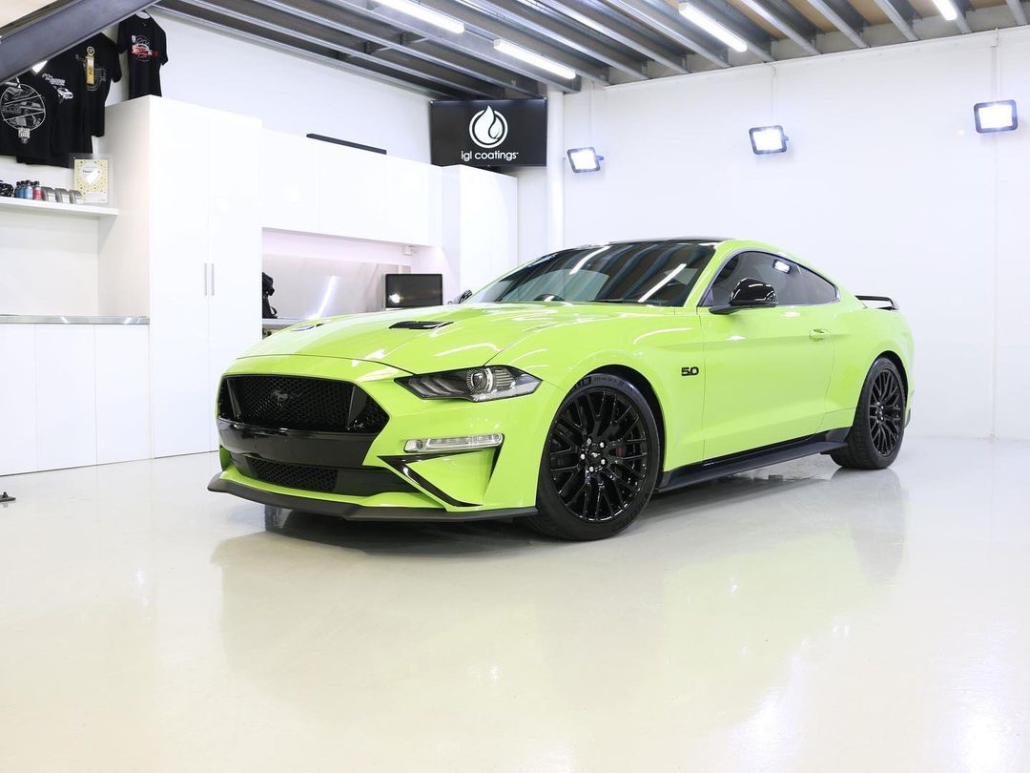 In addition, if you want to tag us in your social media, you can use the hashtag #KenzoAuthorised to indicate you're one of our Kenzo Master Installers.
So what are you waiting for? Take this opportunity to learn and become an elite detailer. We can't wait to welcome you as part of our family!
About IGL Coatings
A market leader in green nanotechnology coatings and cleaning & maintenance solutions for various industries. IGL Coatings is the pioneer in low and zero VOC ceramic coatings. Their nanotechnology graphene technology has been recognised as the pioneer in the industry. Since 2015, IGL Coatings continues to provide effective, cutting edge, eco-friendly products. A Multi Award winner, IGL Coatings is one of the leading brands in North America and is currently available in over 50 countries worldwide.
Visit www.iglcoatings.com or email media@iglcoatings.com for more information on IGL Coatings, our initiatives, business or career opportunities, and its range of products.