Products
Clean, Shine, and Protect with the Jen K.O. Mix
1 February 2021
What if you could clean, remove light water spots, and enhance hydrophobicity in just ONE easy application? Enter our newest product, the Jen K.O. Mix!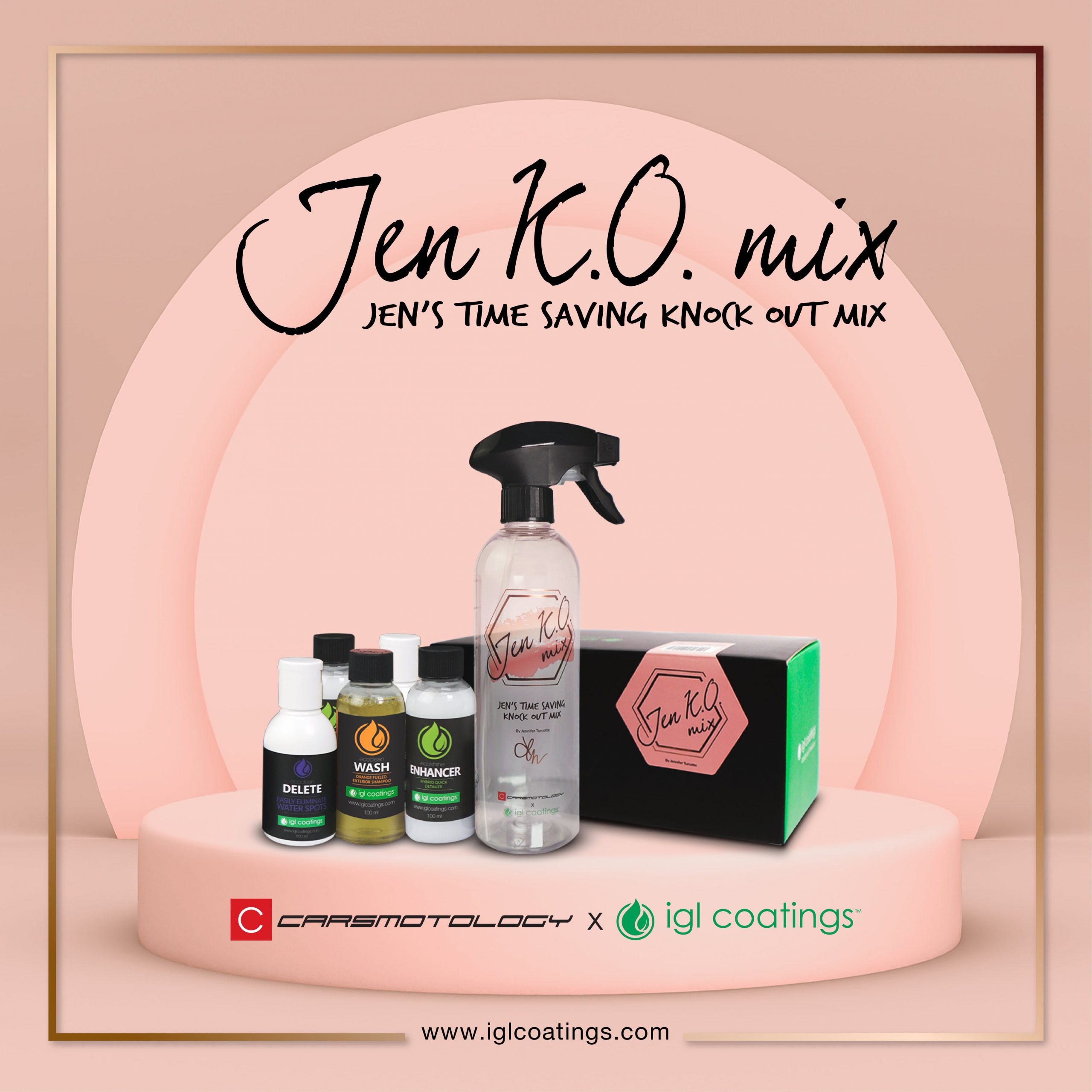 Created in collaboration with Jennifer Turcotte, a seasoned detailer, owner of Carsmotology, and IGL Coatings North America Representative, Jen K.O. is a versatile mixture that can be used on many surfaces including windows, wheels, calipers, chrome, exhausts, door jambs, emblems, interior tint, and even under the hood! It's suitable for vinyl wraps and matte paint as well.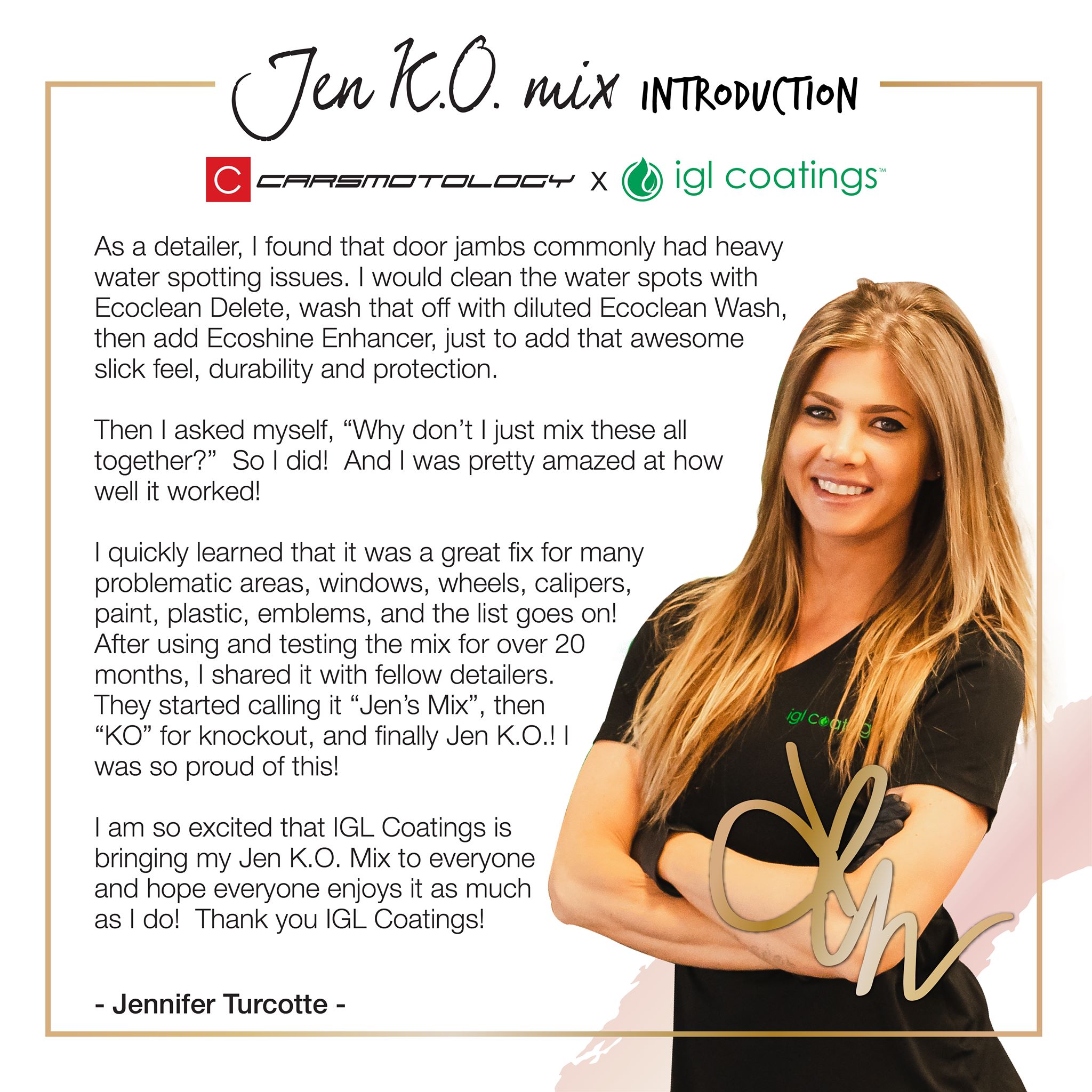 This multi-purpose mix combines the benefits from 3 of our best-selling products:
Ecoclean Delete – removes water spots.
Ecoclean Wash – cleans and gives a lustrous glossy finish.
Ecoshine Enhancer – protects and shines.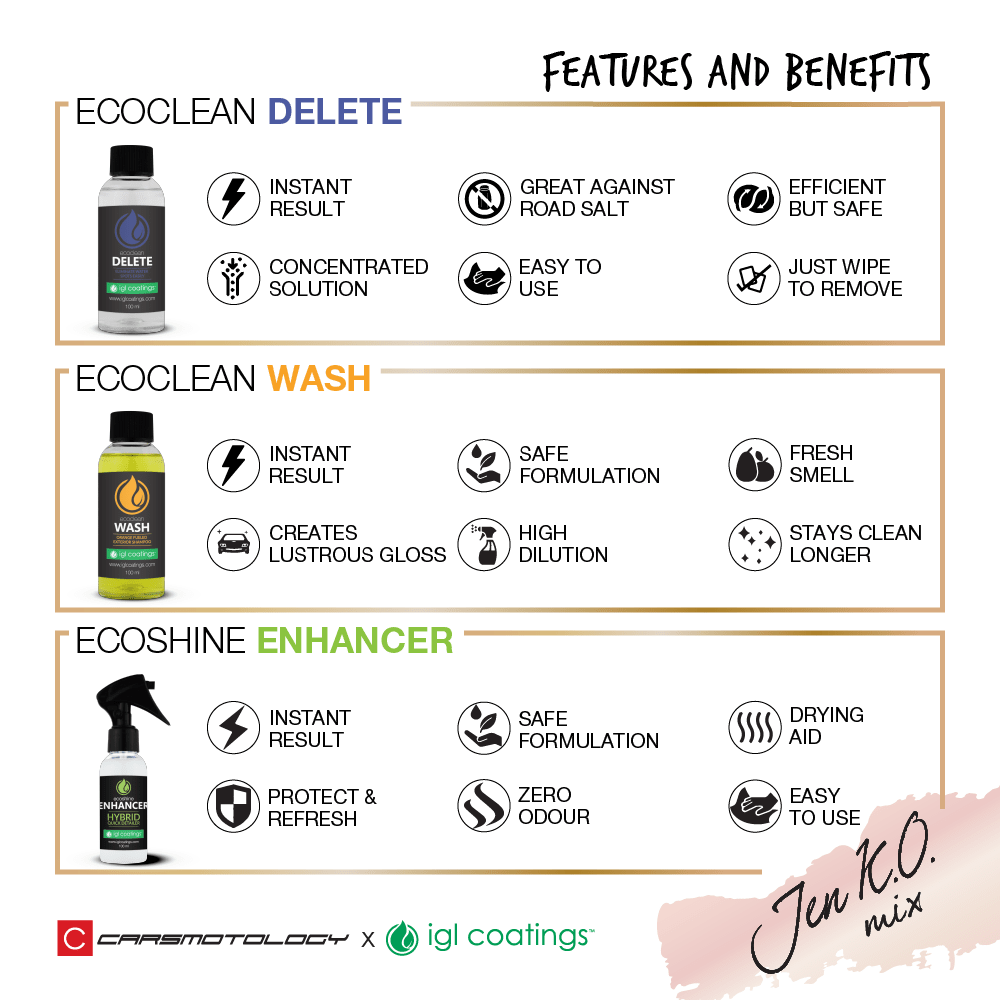 Why use the Jen K.O. Mix?
Here are 5 reasons why:
Removes Light Water Spots easily.
Cleans Stubborn Stains after a wash.
Increases the Hydrophobicity and Beadings of the surface.
Versatile as it can be used on plastics, metals, glass, paint, and more.
One Easy Application. Just mix, shake, spray, and wipe off!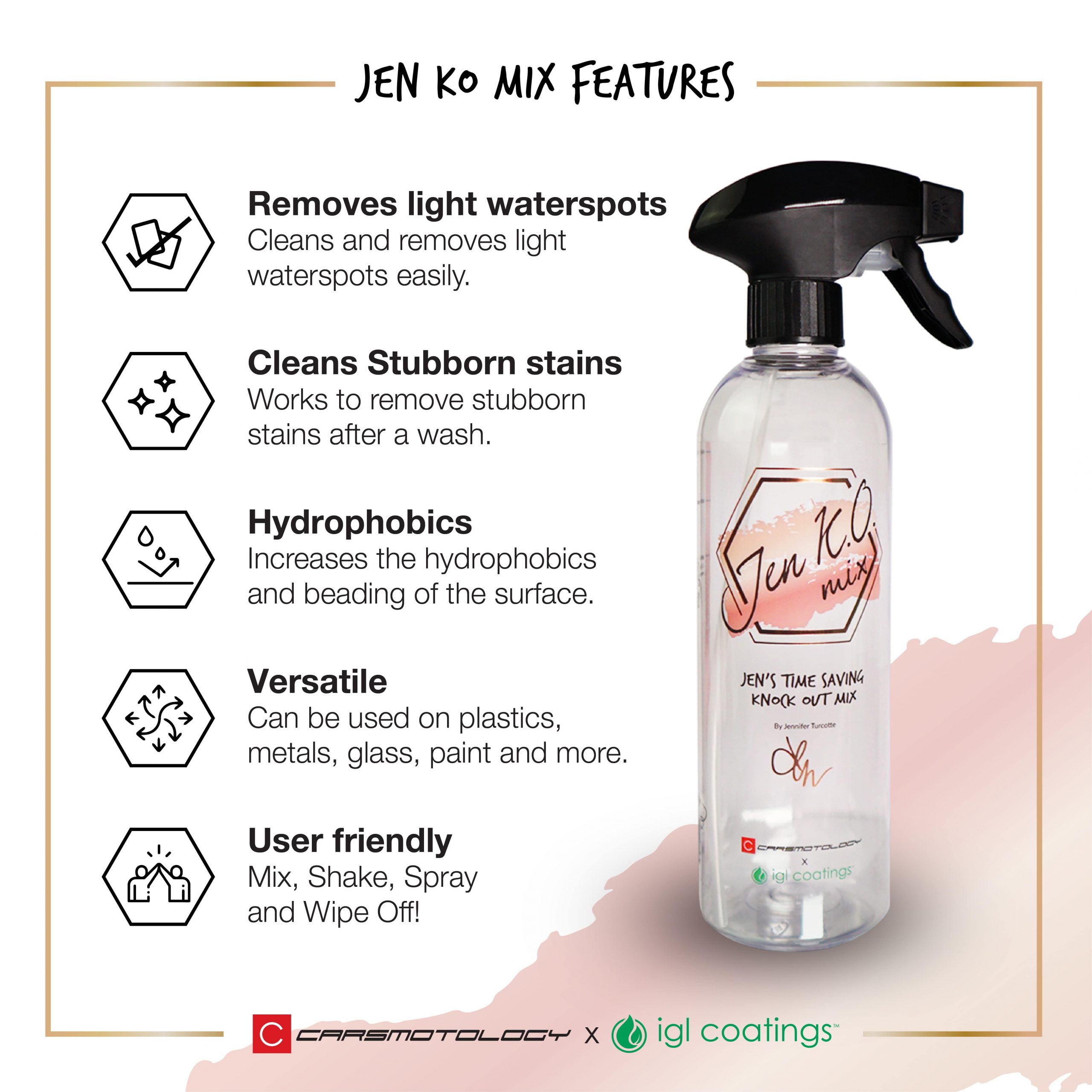 How to apply the Jen K.O. Mix?
Just Mix, Shake, Spray, and Wipe off.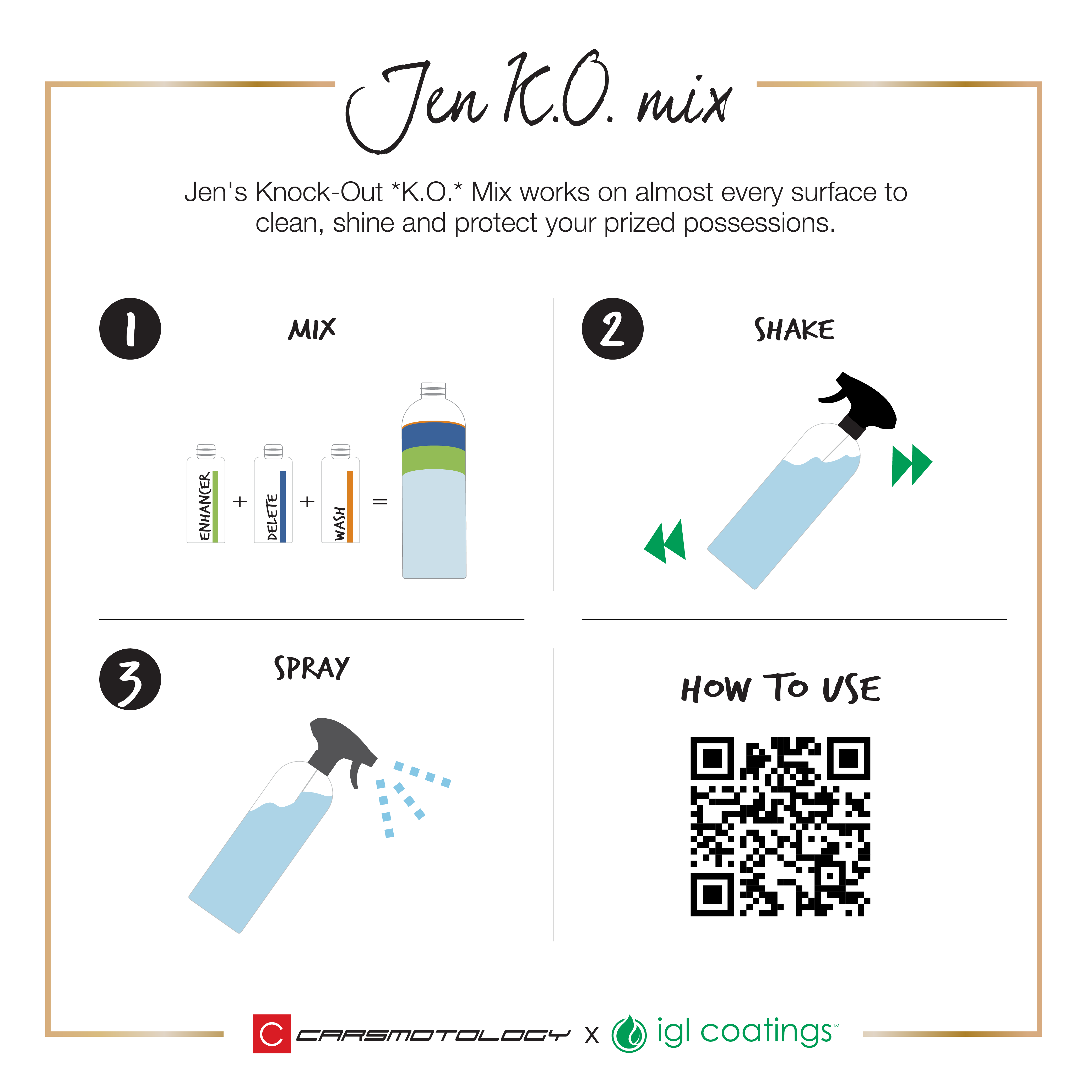 Where can the Jen K.O. Mix be used?
This versatile mix can be applied on exterior surfaces of a vehicle, windows, wheels, engines, calipers, paints, plastic, rubber, emblems, doorjambs, exhaust. It can also be utilized on vinyl, satin, matte paints, airplanes, and boats!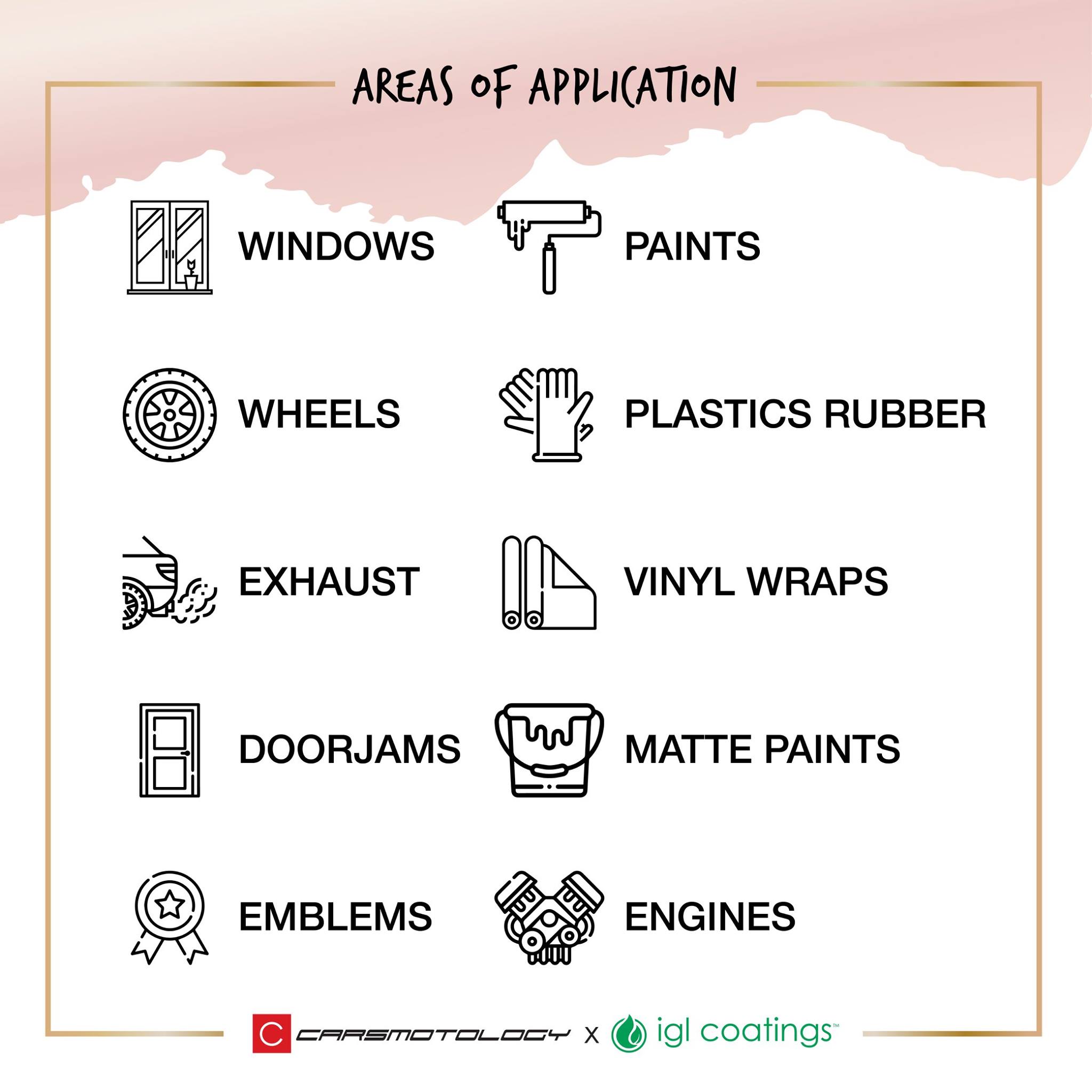 Here's a video on the Jen K.O. Mix straight from Jennifer Turcotte herself:
Note: IGL Coatings does not recommend mixing any IGL Coatings' products together. Mixing products can result in dangerous chemical reactions.
Want to know more about how the idea for Jen K.O. was conceived? Read our Press Release here.
For more details on how you can obtain the JenK.O. Mix in your country, please speak with your country distributor or representative. For further information, visit www.iglcoatings.com, check us out on Facebook & Instagram, or email us at marketing@iglcoatings.com.