Ecoclean
Faster Adhesive Removal for PPF, Wrap, Vinyl with ecoclean gluoff
24 October 2019
Life's always exciting when we're surrounded by talented individuals who shares our passion and drive for continuous improvement, resourcefulness, ingenuity and innovation.
Bernice Ussery, one of IGL's most experienced installer shared with us a problem that everyone faced with PPF and tint removals. She dint't stop there, she also provided us with a solution to solve the problem – the adhesives that are left on the surface and the nightmare of removing old brittled film.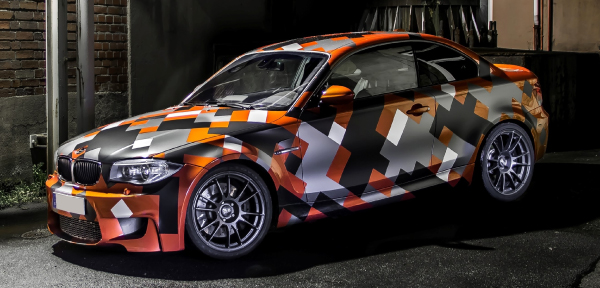 Since she was 23, Bernice worked extensively in the detailing and tinting industry. During that time, she grew to prefer tinting as a quicker and faster way of income generation. However, as fast as she could tint, there was still the problem of removing old tint. One of the biggest challenges for tinters around the world.
Bernice constantly sought ways to improve her timing and adhesive removals, innovating available tools to speed up her processes. From her innovation and resourcefulness, she sought for a better solution which can be shared, especially with her IGL Family.
Using existing IGL products as a platform, she experimented with a few formulations that solved her immediate problems. With Bernice's idea in place, the IGL R&D team fine tuned the formula and enhanced it for better workability and scalability – producing the final formula which is now known as ecoclean gluoff!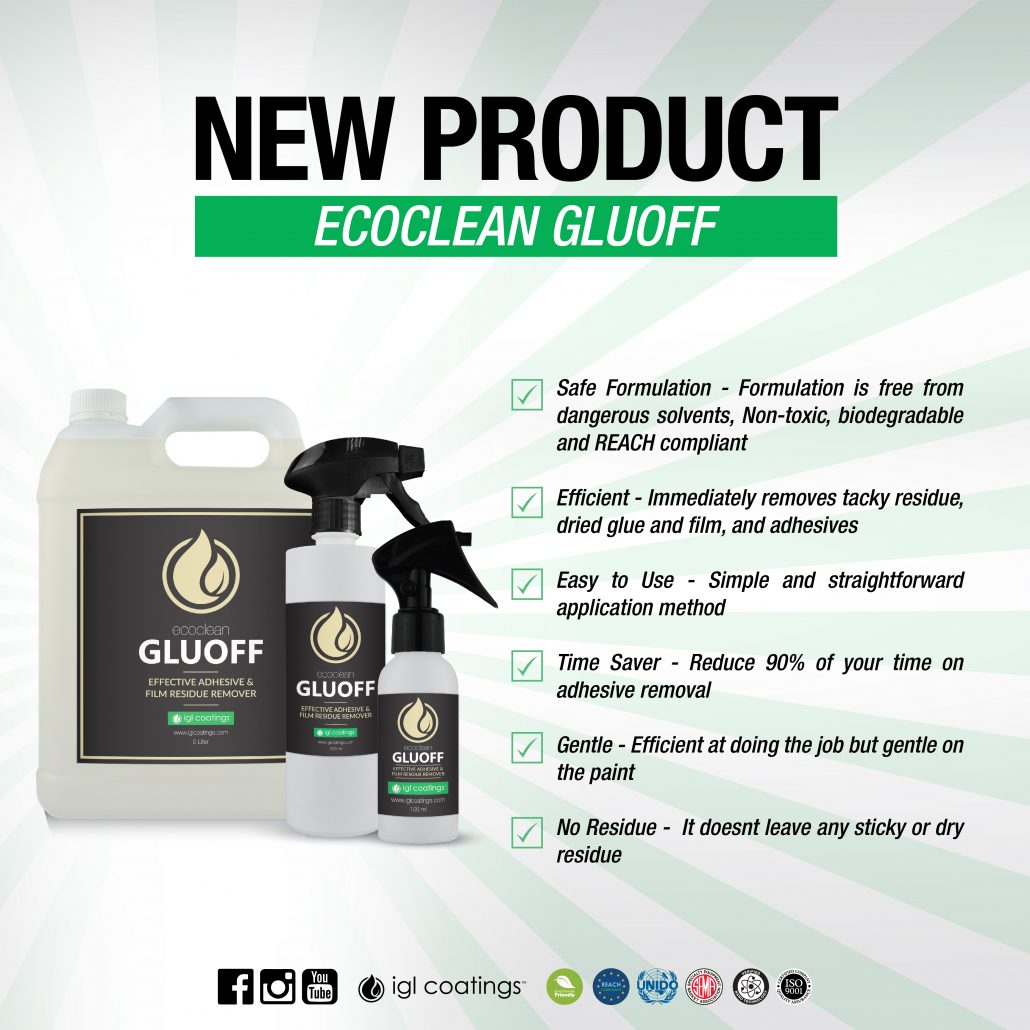 ecoclean gluoff is an adhesive remover that cuts down time spent on tint removals by up to 90%! Saving your time to pursue more important things, increases margins, reduces errors and avoids costly accidents.
Use the right tools for the right job. In this case, ecoclean gluoff will be your definite go to as it works effectively at breaking down and loosening stubborn adhesives quickly and efficiently. It targets adhesive bonds and breaks it down while also being gentle enough to be used on back glass, reducing the need for razors and harsh techniques.
To know more about ecoclean gluoff, reach out to your country distributors or representatives to know more about the usage. Inquiries about the latest products can also be directed to IGL Coatings Facebook & Instagram pages as well as marketing@iglcoatings.com.