Ecoclean
Get Your Hands On Our *Handy* NEW Ecoclean Jen K.O.!
30 April 2021
If you've been following our launches for a while now, you may be aware of the launch of Jen K.O. Mix (that happened last year) by IGL Coatings in collaboration with a seasoned detailer, IGL North America Representative, Mentor and Trainer, owner of Carsmotology, Jennifer Turcotte!
Here's a quick recap, Jen K.O. Mix is our innovative and versatile cleaning cocktail created from a mix of Ecoshine Enhancer, Ecoclean Wash, and Ecoclean Delete. Did you know that it was sold out within days of launch?
Yup! That's how amazing it was!
And so we got to thinking, "How do we improve on an already amazing product?"
Well, here's a piece of good news – for everyone: It's time to welcome Ecoclean Jen K.O.! *cheering crowd*
Isn't she beautiful?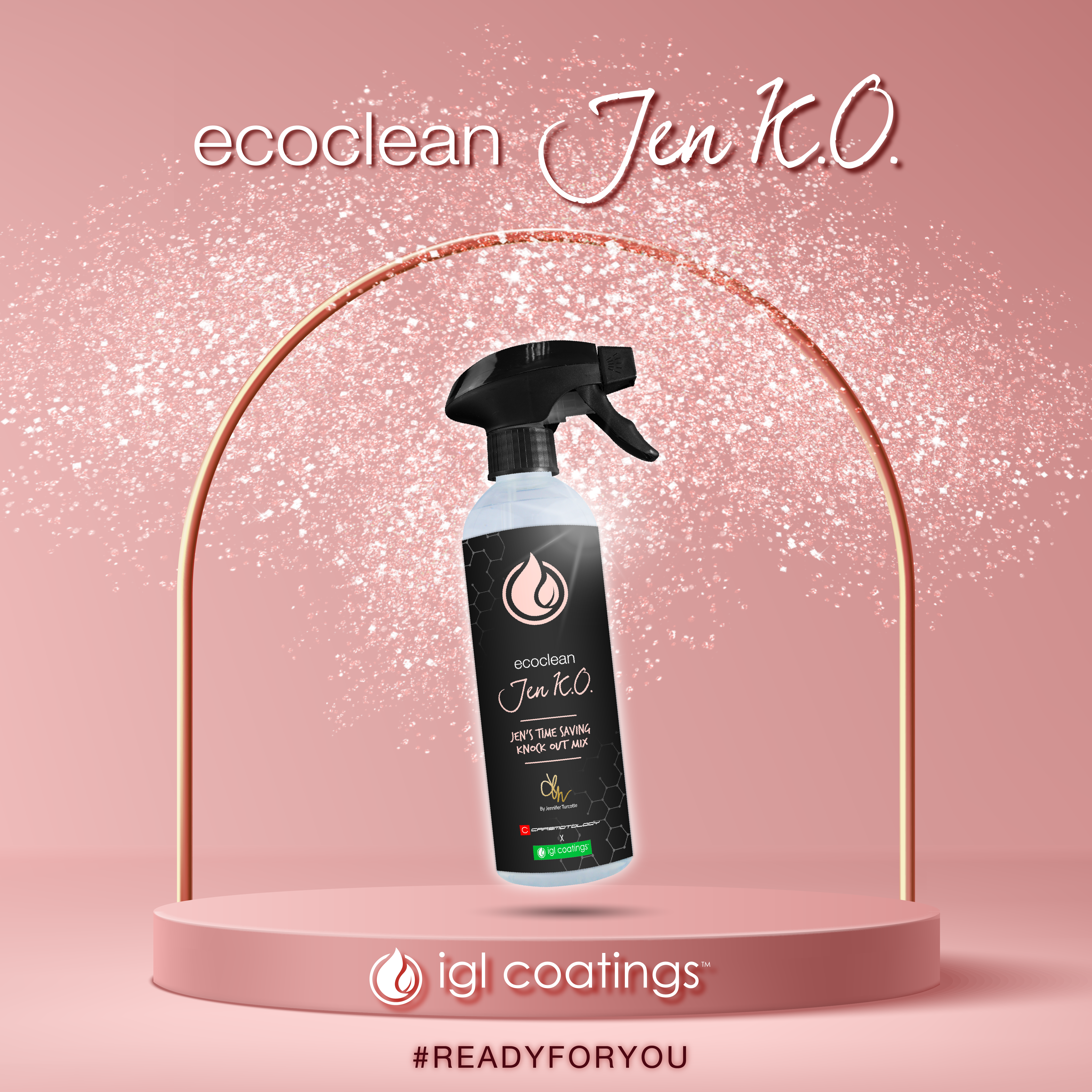 Jen K.O. is our innovative READY-TO-USE, versatile multipurpose solution that cleans, protects, and shines.
A handy multipurpose solution which, cleans and removes light to medium water spots and enhances hydrophobicity in just ONE easy application! Aside from providing protection and giving off the desired showroom shine, Ecoclean Jen K.O. can also be used as a waterless wash.
Jen K.O. is suitable for almost every surface including windows, wheels, calipers, chrome, exhausts, door jambs, emblems, interior tint, and even under the hood!
Let's not forget that it's suitable for vinyl wraps and matte paint as well!
Don't even worry about the steps! Honestly, your quick, on-the-go detailer is user-friendly and simple!
Simply spray and wipe!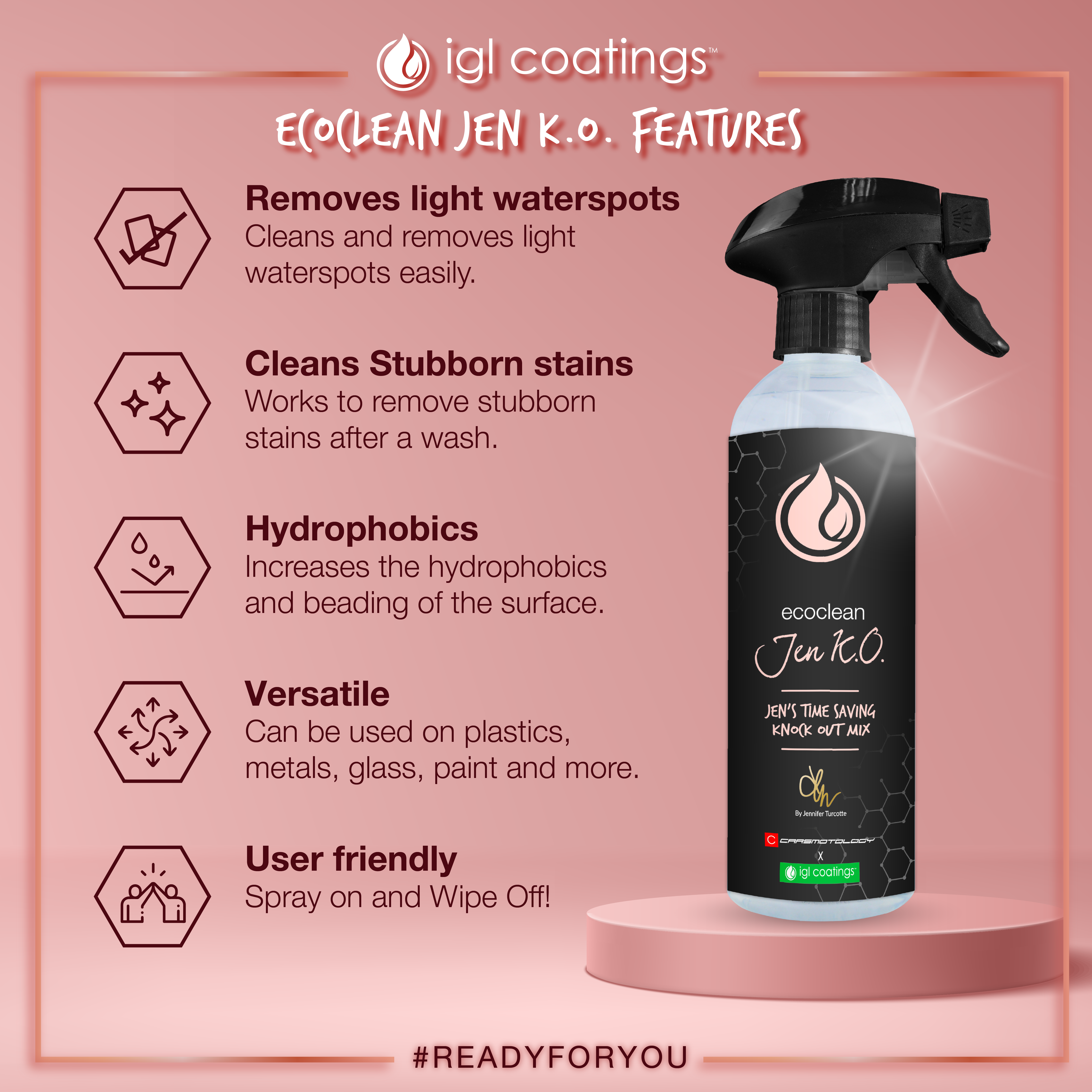 Why should you use our ready-to-use Ecoclean Jen K.O.?
It's READY TO USE – Just pop it open and start using it!
Removes light to medium water spots easily – Remove those dirty-looking watermarks, 'cause your vehicle deserves to be spotless!
Cleans stubborn stains after a wash – Extra clean and fresh
Increases the hydrophobicity and beadings of the surface.
Versatile as it can be used on plastics, metals, glass, vinyl, paint, and more.
User-friendly and easy to use – Spray on and wipe off!
Can be used as a waterless wash as well!
Read our press release here for more information.
For more details on how you can obtain the multipurpose Ecoclean JenK.O. in your country, please speak with your country distributor or representative. For further information, visit www.iglcoatings.com, check us out on Facebook & Instagram, or email us at marketing@iglcoatings.com.
Don't forget to follow us on Facebook, Instagram, TikTok, and Youtube for more updates and fun things! Check your emails. Do you see an email from us? No? Well, time to subscribe to our newsletter here!