Education
How Do I Grow My Detailing Business?
8 September 2021
2020 was a turning point for many of us, yes?
If there's one thing the year has taught us, it would be to be prepared with backup plans. 
Tons of businesses have shifted towards electronic means to keep their operations running through hiccups and blips. 
And as the online market is vastly growing, it's becoming more challenging to capture the crowd's attention on your business. 
So, how do detailing businesses usually increase their visibility? You definitely don't see them walking in the streets with a gigantic sign and a mic trying to make people see and hear them, right?
Behind a spawned, booming detailing business, there is an intricate marketing plan oscillating around it. 
So you're a fantastic car detailer, and you have a ravishing place with an array of awesome supplies and tools lined up on your shelves, but people aren't coming. 
Why? 
Because you're not perceptible to the public's eye. 
Not to worry, we've got your back!
5 Steps to Becoming A Prominent Detailer 
1. Make an online presence 
Let's get to the fundamentals first. 
Everyone's doing online shopping nowadays, and your customers are no exception. Before they decide to spend their money, they'll do some digging on the company first in ensuring that their money is worth splurging on. 
Once you've created an online presence, you will be deemed as engaging, professional, and up-to-date. 
If you're already in the digital market, then you have to work on optimizing your platforms, but if you're a newbie, these are good for a kick-start:
Create a social media page (Facebook and Instagram)

Develop a website 

Set up a Google My Business
Once these are up and running, stay active by posting updates.
2. Create content 
So your socials are operating well. This is the fun part- be creative and brainstorm for content. 
Content marketing will always be the frontier of your brand. 
High-quality content is an important pillar in any marketing strategy. 
But what about?
Tell them about your services- whether it's polishing, waxing, tinting, cleaning- it's safe to assume that nobody knows what your detailing business offers.  
Good content helps to build loyalty between you and your audience. For further information on building loyalty for your detailing business, find out here.
3. Utilize visuals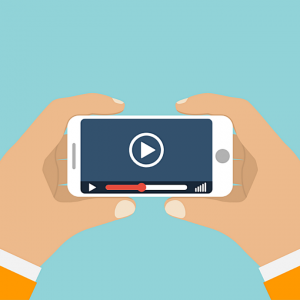 Try explaining a color to your audience with only words. Doable? Hmm, that might put you in a bit of a pickle. 
Words alone make it difficult to convey messages, especially when you're describing something abstract. 
Sure, you can go on a 10-page essay describing your products and services. But do readers perceive the information the way you intend?
Add visuals to support your explanation. This helps to eliminate, if not reduce, miscommunication between you and your customers. 
It's better to see your detailing services in action rather than in words, right?
4. Segment your customers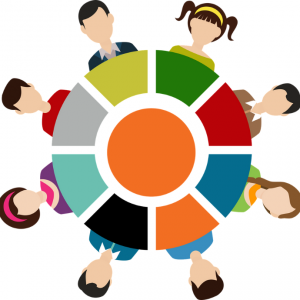 There's never a one-size-fits-all marketing approach. 
It is very, very, very important for you to know ​​who you're talking to. 
If everyone is your customer, then no one is your customer. 
As an online detailer, you can start planning on who you're serving- what's their gender, age range, occupation?
5. Respond to reviews
Whether it's good or bad, you should prioritize their feedback. 
Be mindful and polite in responding to reviews. Remember that you're giving out an impression in the way you treat customers. 
Try to attend them as soon as they leave a review, especially the *clears throat* negative ones. Your response doesn't only acknowledge your customer's pain points but also solidifies your online presence. 
So, are you ready to get your gears amped up to be an automotive detailer? Or are you an aspiring detailer thinking of starting a detailing business? Don't forget to check out this blog! 
If you're already employing these tricks, we'd love to know more about your experience in the comment section!
Liked this content? Check us out on the channels below:
Facebook: https://www.facebook.com/iglcoatings/
Instagram: https://www.instagram.com/iglcoatings/
Twitter: https://twitter.com/IGLcoatings/
Youtube: https://www.youtube.com/c/IGLCoatings