Education
Eliminating Odors with ecoclean air
3 May 2019
ecoclean air is an odour neutraliser and absorber that works to absorb and neutralise and eliminate most odors. While most deodorisers rely on a combination of antibacterial agents to kill bacteria that cause odor or a fragrance to cover up any residual odor, ecoclean air works in a unique and innovative way instead.
How does air freshener work vs. ecoclean air?
Generally there are a few types of air fresheners. The ones that mask smells, ones that neutralises it and the ones that traps it. ecoclean air is formulated to identify, bond and encapsulate the odour before absorbing it and breaking it down, thus eliminating it.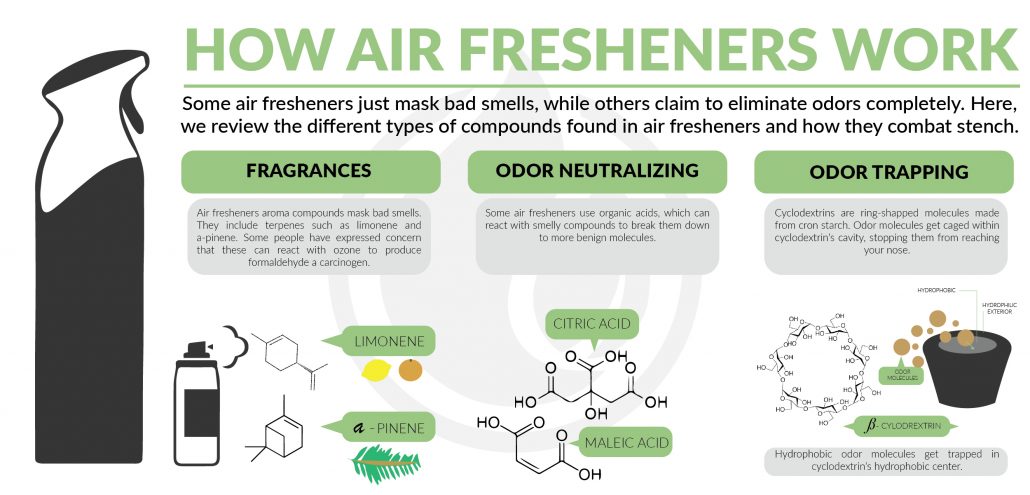 Air fresheners aroma compounds mask bad smells. These fragrance type air fresheners include terpenes such as limonene. Other air fresheners use organic acids which reacts with odorous compounds and break them down to more less odorous molecules. Citric Acids and Maleic acids are examples of such organic acids used. Cyclodextrins are ring-shaped molecules which traps the odors within their cavity, stopping the smells from reaching your olfactory senses (your nose).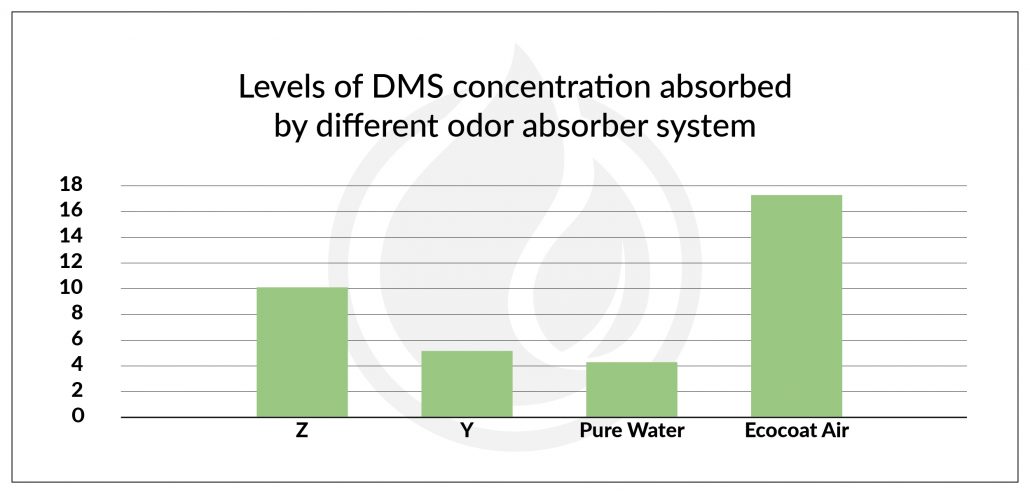 The above chart shows the level of dimethylsulfide (DMS) concentration absorbed by different odor absorber systems. ecoclean air was more efficient at absorbing odors than the other tested samples meaning that ecocoat absorbs more odors, requiring less product, meaning lower wastage and higher revenues.
ecoclean air is ready to use in the bottle. Just spray it onto the affected surface with odor to enable the catalysts in ecoclean air to work in encapsulating and eliminating the bad smells.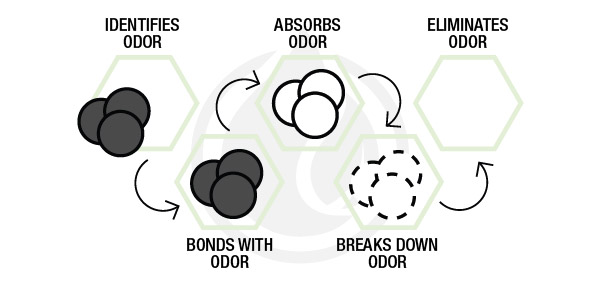 For more details on IGL coatings, visit our website www.iglcoatings.com or contact us at  marketing@iglcoatings.com.