Products
6 Reasons to Try ecoshine finish f3 today
29 March 2019
ecoshine finish f3 is a nano abrasive based finishing formulated with high performance polishing agents. It will remove light dullness, swirls, polishing marks, holograms and find sanding marks (P4000-P5000) with ease. It creates an amazing deep gloss finish and restores the original paint brightness. Generally applied by a variable speed polisher paired with a medium-soft foam pad like IGL Coatings black finishing pad (IGL FM-B).
What to expect when you use ecoshine finish f3
ecoshine finish f3 is best suited as a last step or for very little or micro scratches and is your perfect companion to restore or create a glossy shine to the paint without removing layers of paint. Having a low cutting grade, ecoshine finish f3 does little in removing scratches and swirl marks on the paint but instead removes oxidation, marring, very light swirls and some minor imperfections.
Aside from that, you can look forward to these 6 benefits when using ecoshine finish f3:
LOW DUSTING: Unique formulation that reduces the amount of dust created during heavy compounding work
BODY PAINT SAFE: Product is safe to be used in body paint shop
SAFE FORMULATION: Formulation is free from dangerous solvents, Non-toxic, biodegradable and REACH compliant
NANO ABRASIVE: The ultimate finishing abrasive to correct hologram and light swirls
MINIMAL PRODUCT USAGE: The formulation has a long working time creating the benefit of minimal product usage
EASY TO USE: Simple and straightforward application method
ecoshine finish f3 may be used both on oxidised surfaces and new fully dried paints. When using ecoshine finish f3 on softer paint system, it is able to correct without any hazing remaining.
Testimonials by accredited detailers
"F1 and F3 on this '13 Challenger redline" – Jerry Brooks from Elite Auto Spa Detailing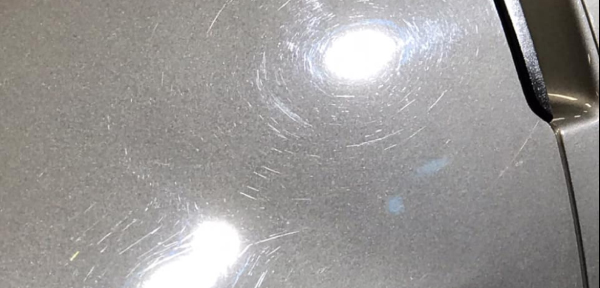 "F1 an f3" – Brandon Orlando from Detail Addicts LLC
"2006 Rinker
Used 3m wool and 3m compounds as they had more abrasives to cut the hard gel. Then tried many different combinations to finish… not being boat "regulars" our choices were limited to our car offerings.. we tried every megs and 3m combos imaginable. The boat looked fine and acceptable… but not "right". We were going to let the boat go because after all, it looked infinitely better than when it came in and the owner had seen it and was beyond pleased. We decided to use what has always worked for us…, F1 and F3 on a wool pad and a rotary. Then finished it with the same on a soft black pad and a rotary. The final result is stunning! And I am very pleasantly surprised…
F1-F3 wins again!"
– Markus Parsley from Shine Pro London
For more details on IGL coatings, visit our website www.iglcoatings.com or contact us at  marketing@iglcoatings.com.